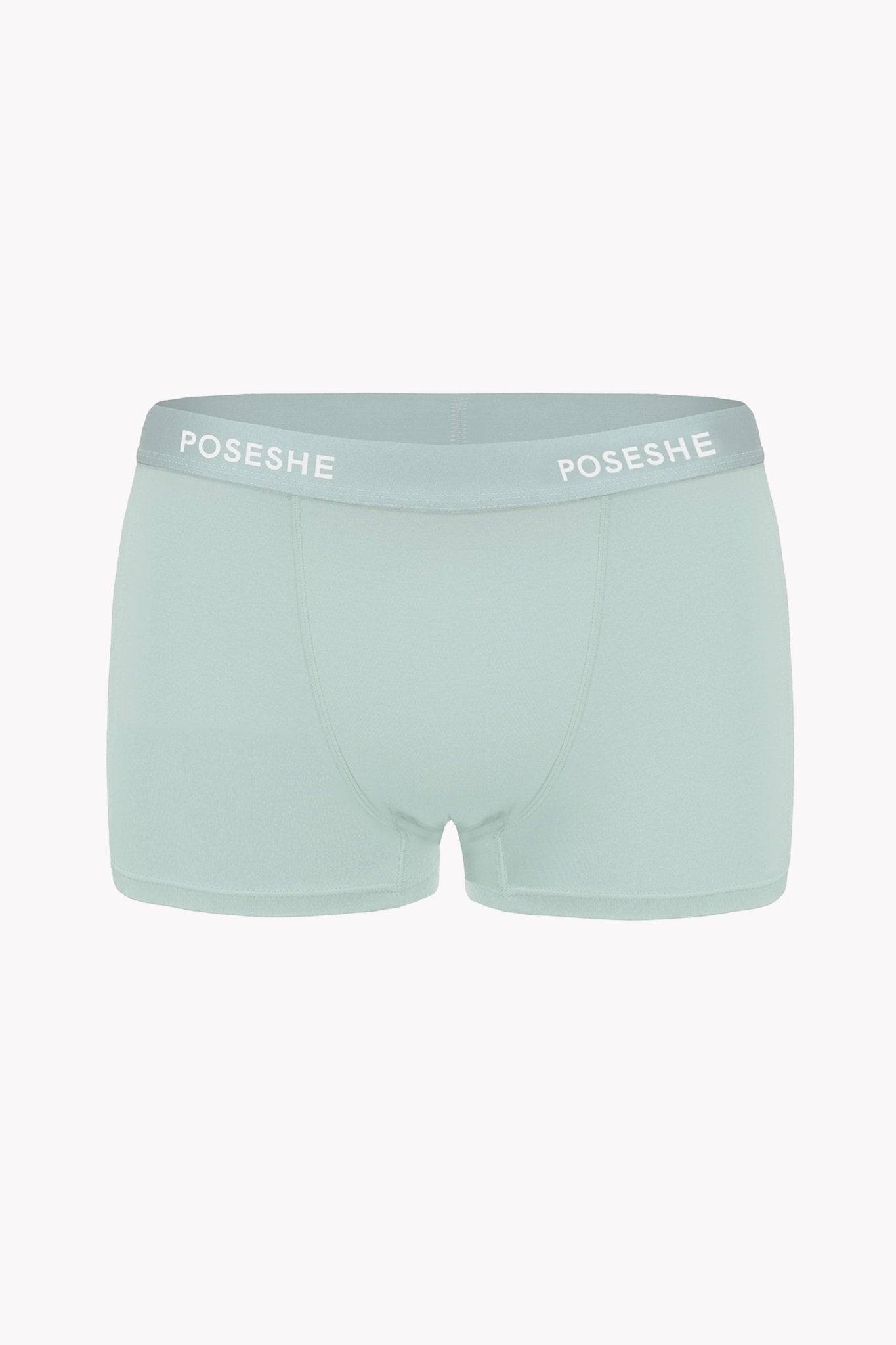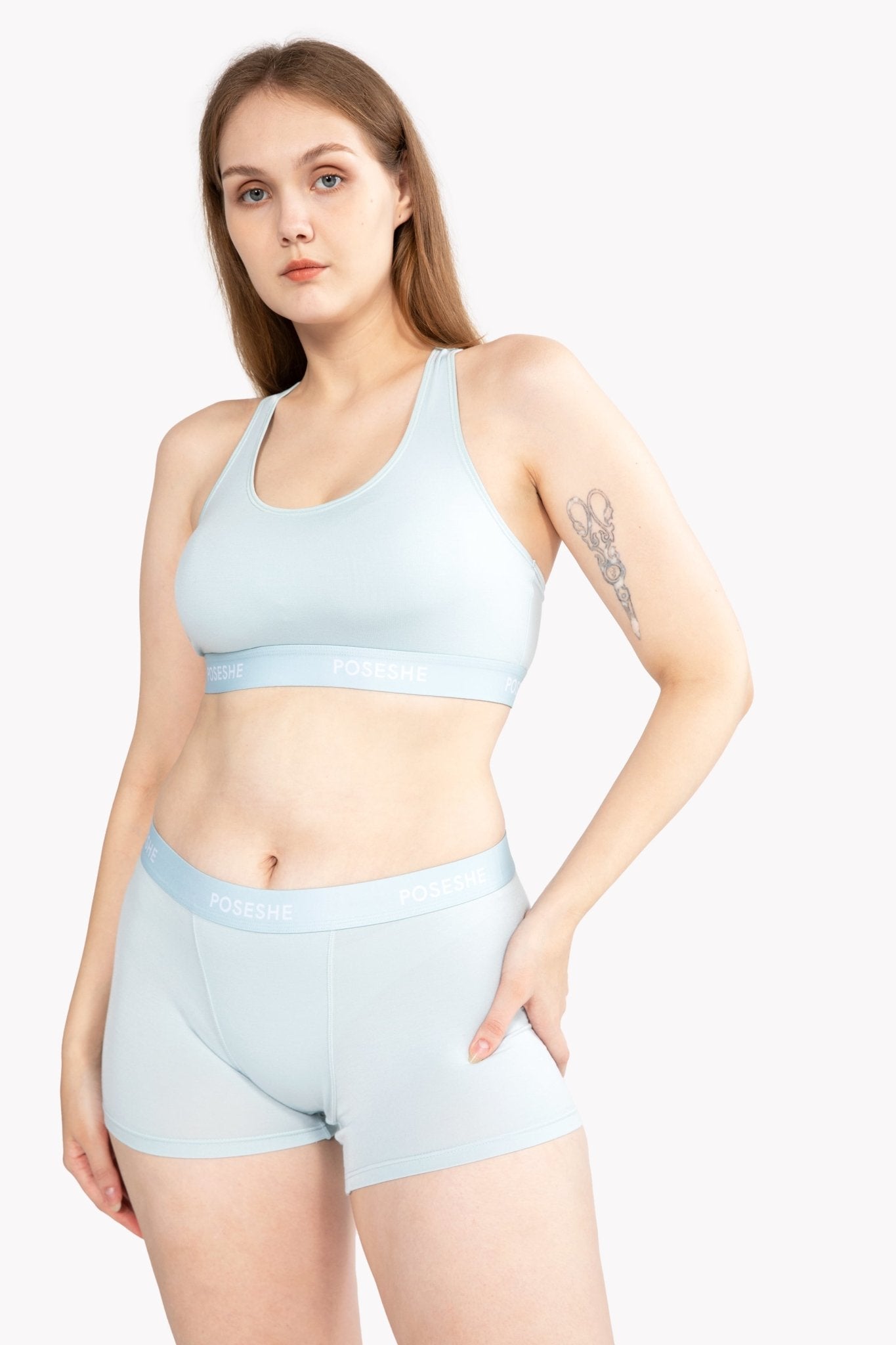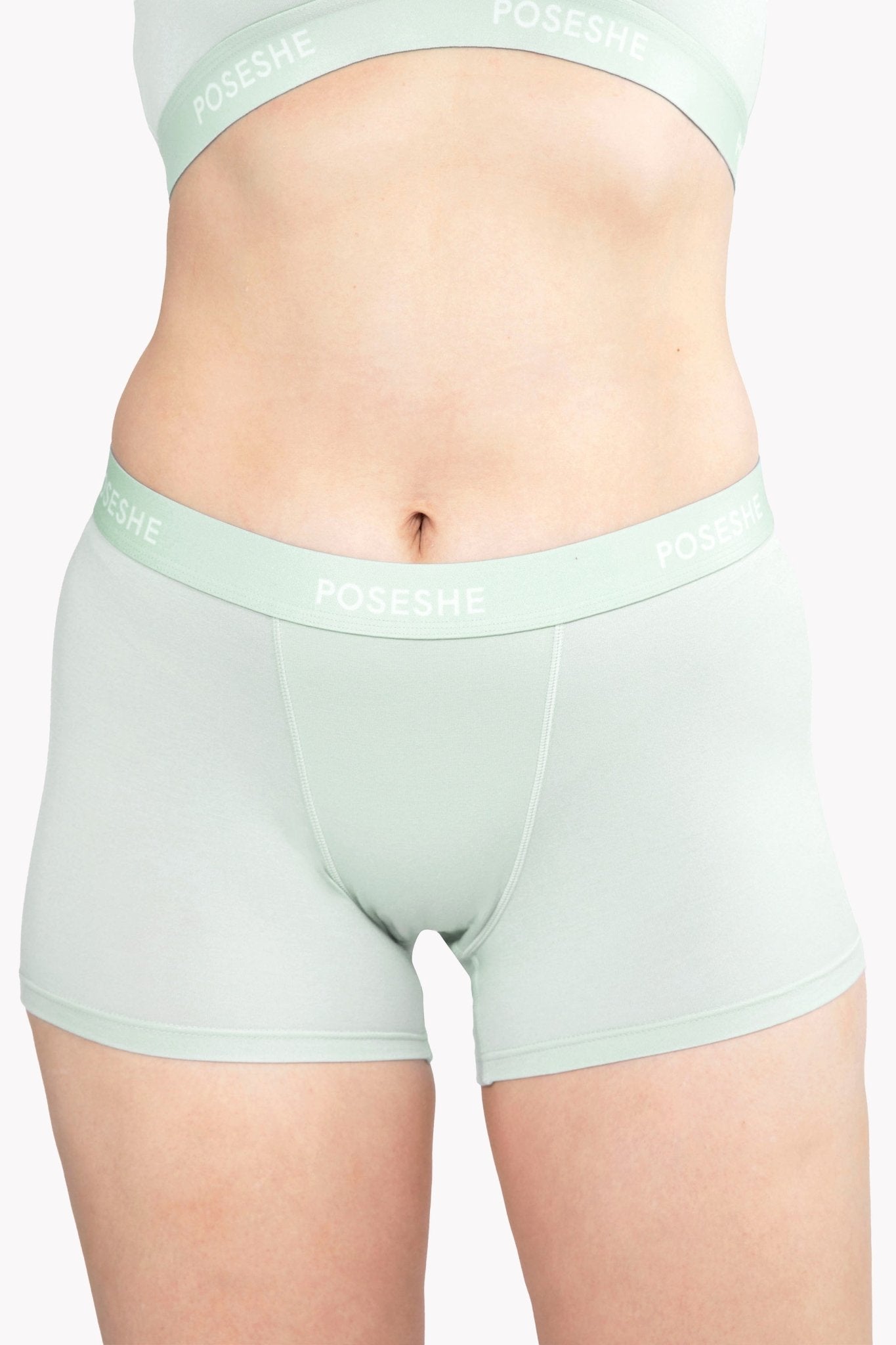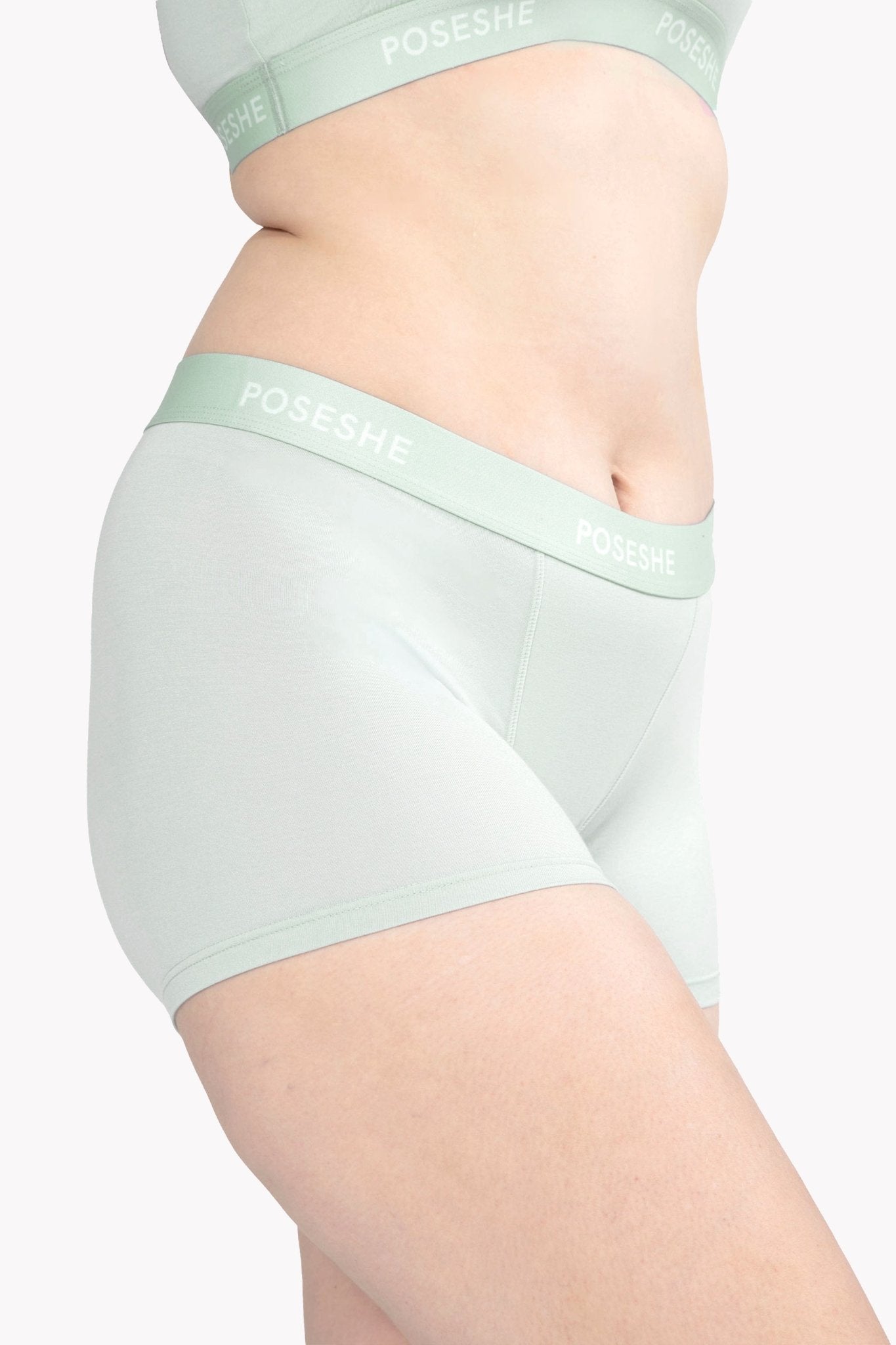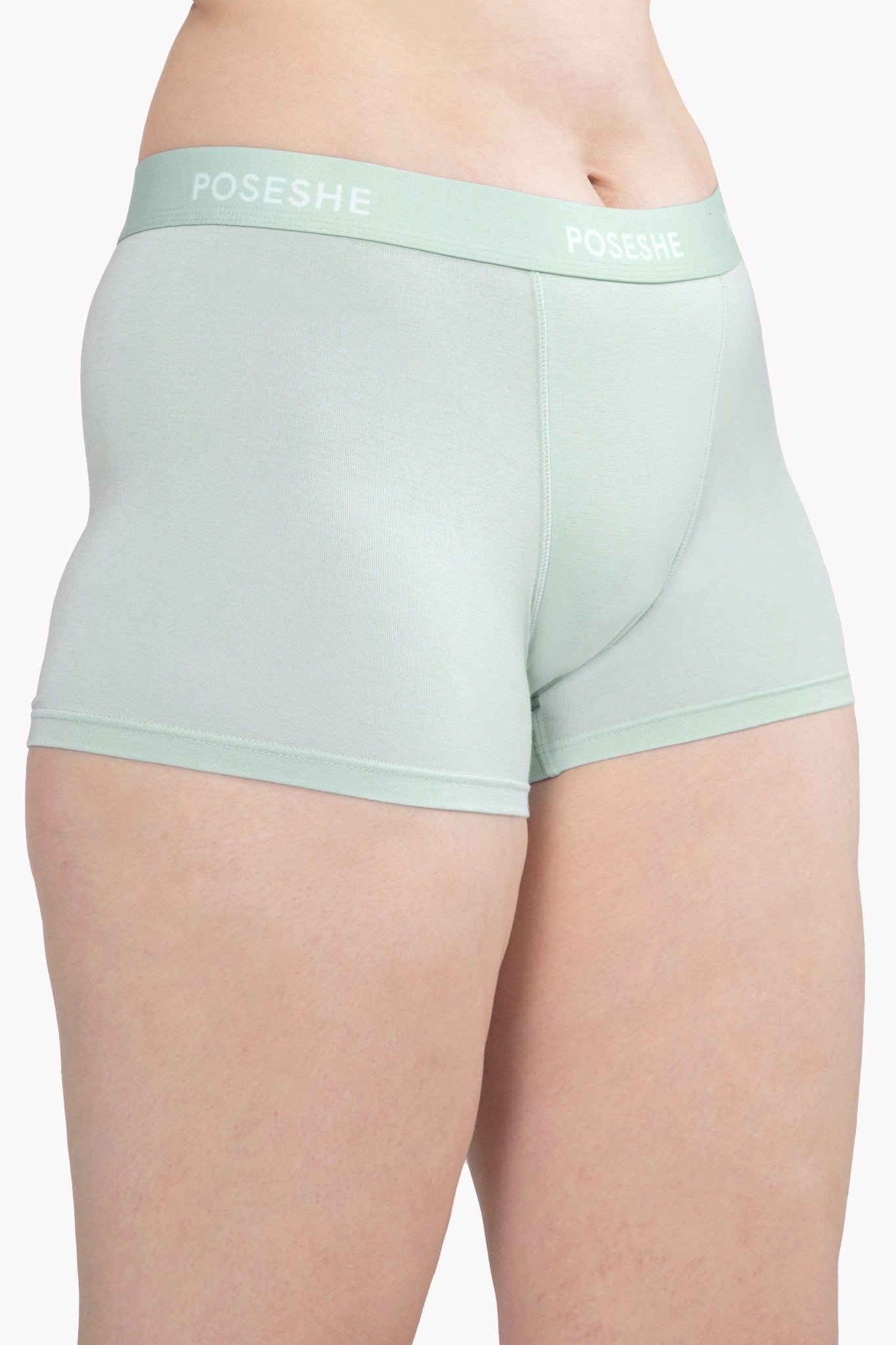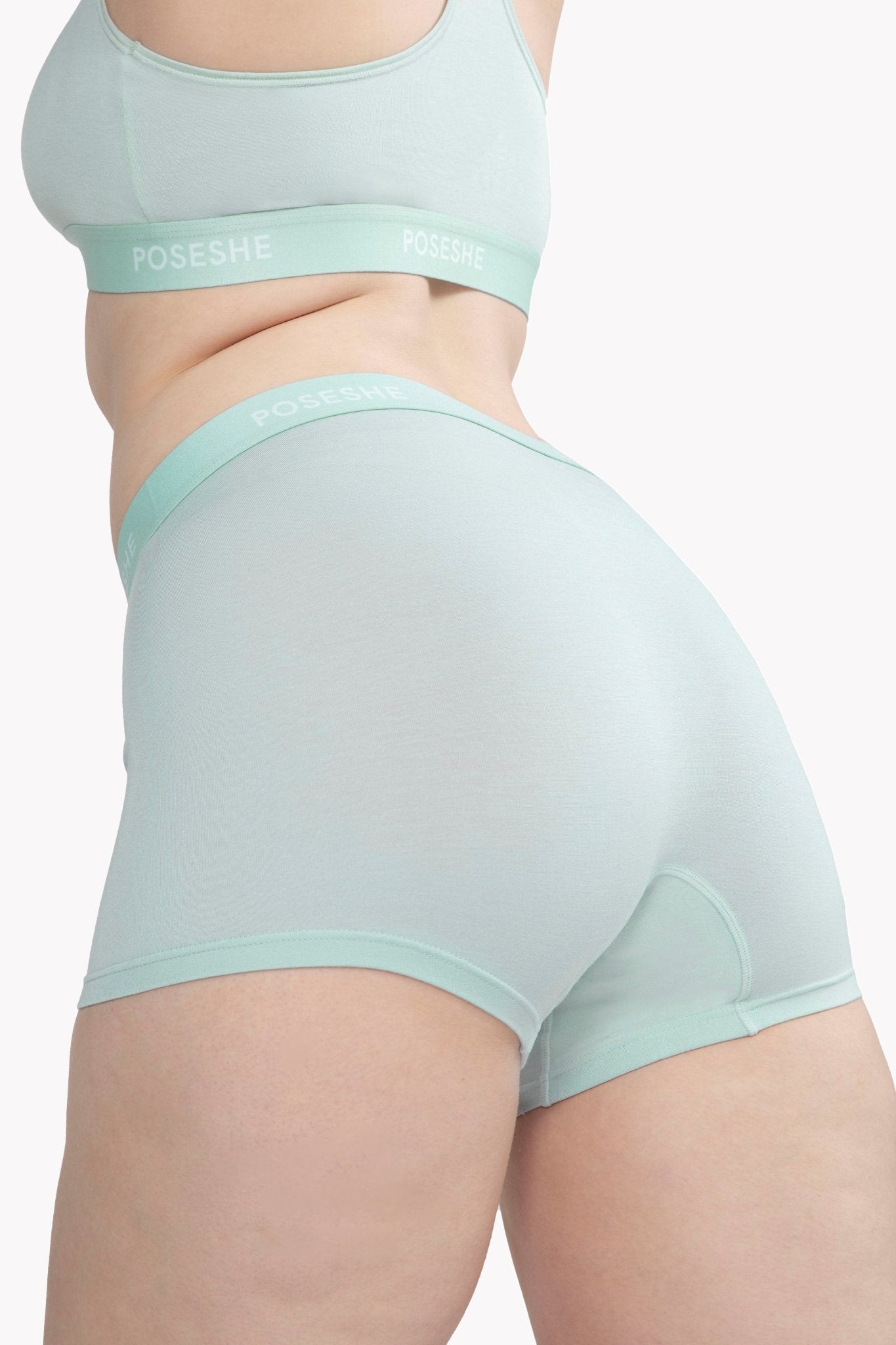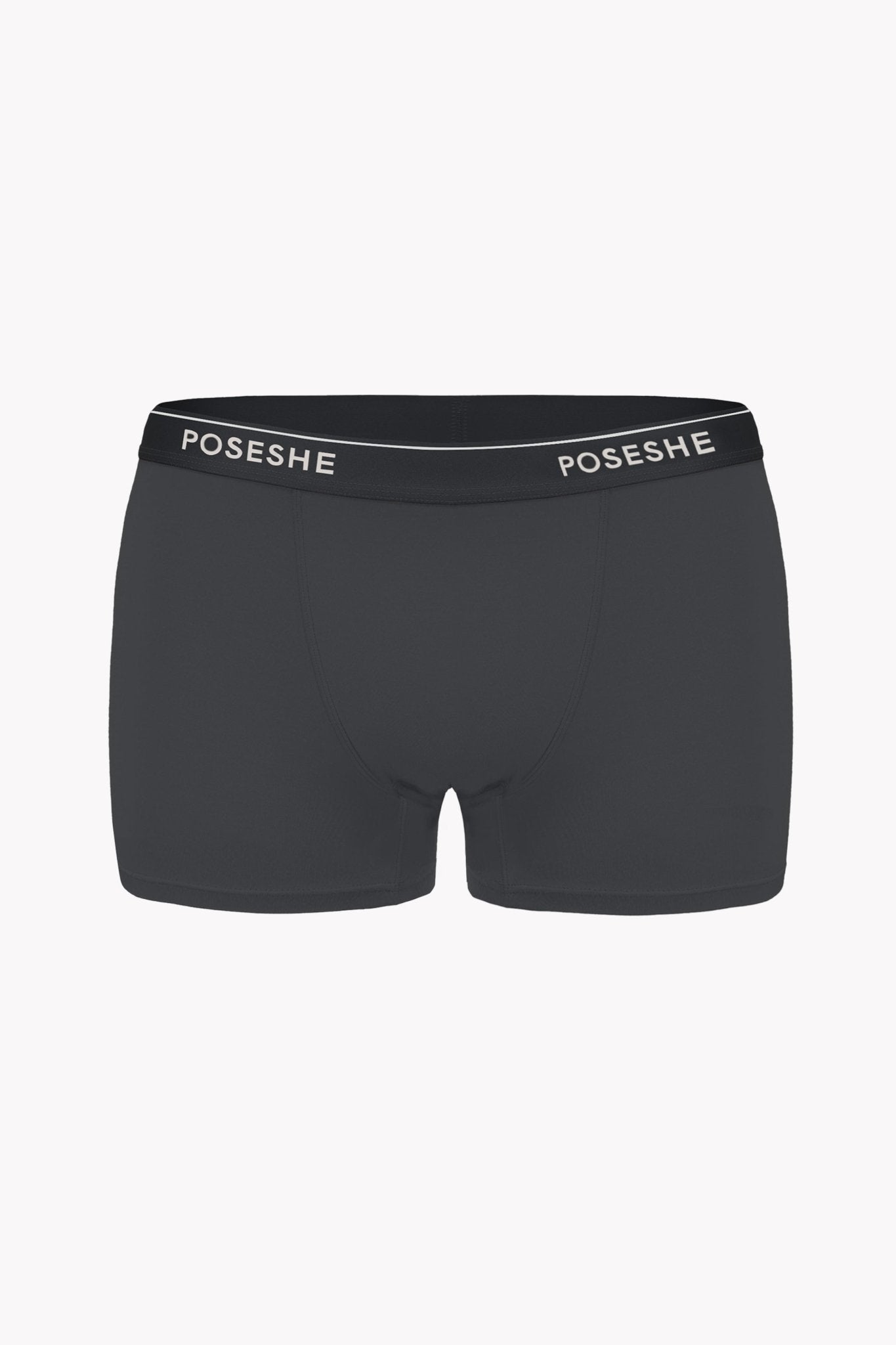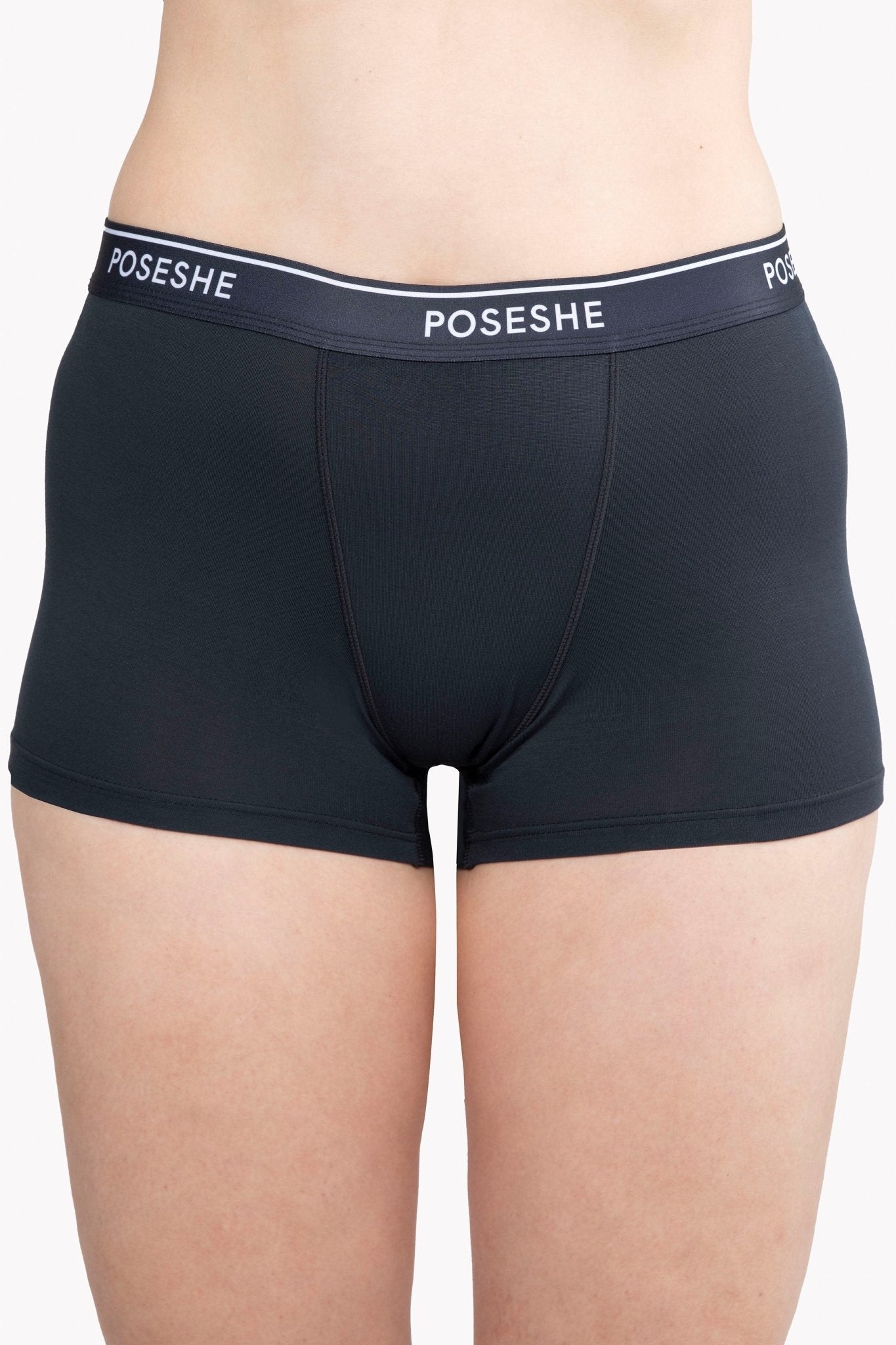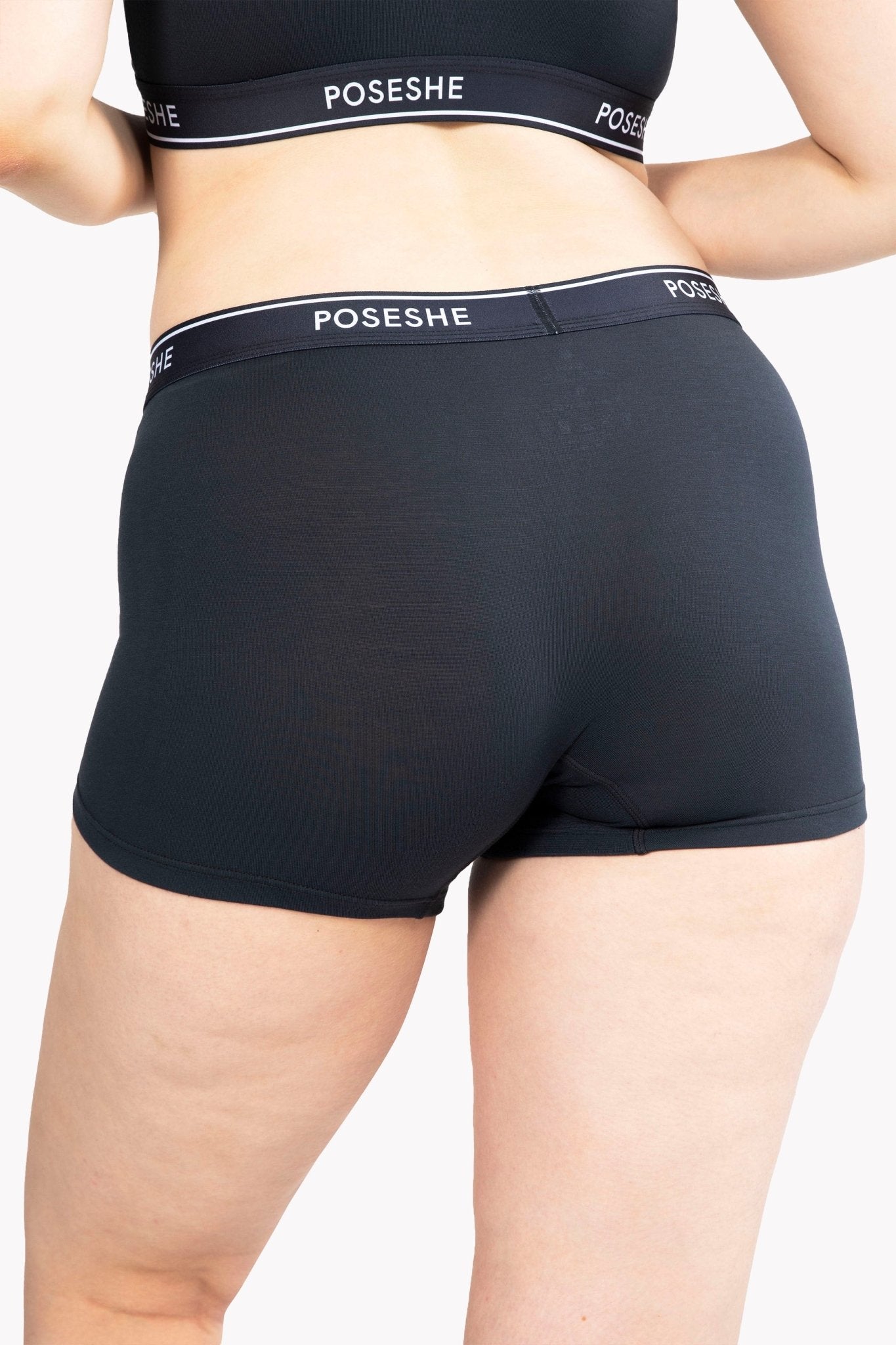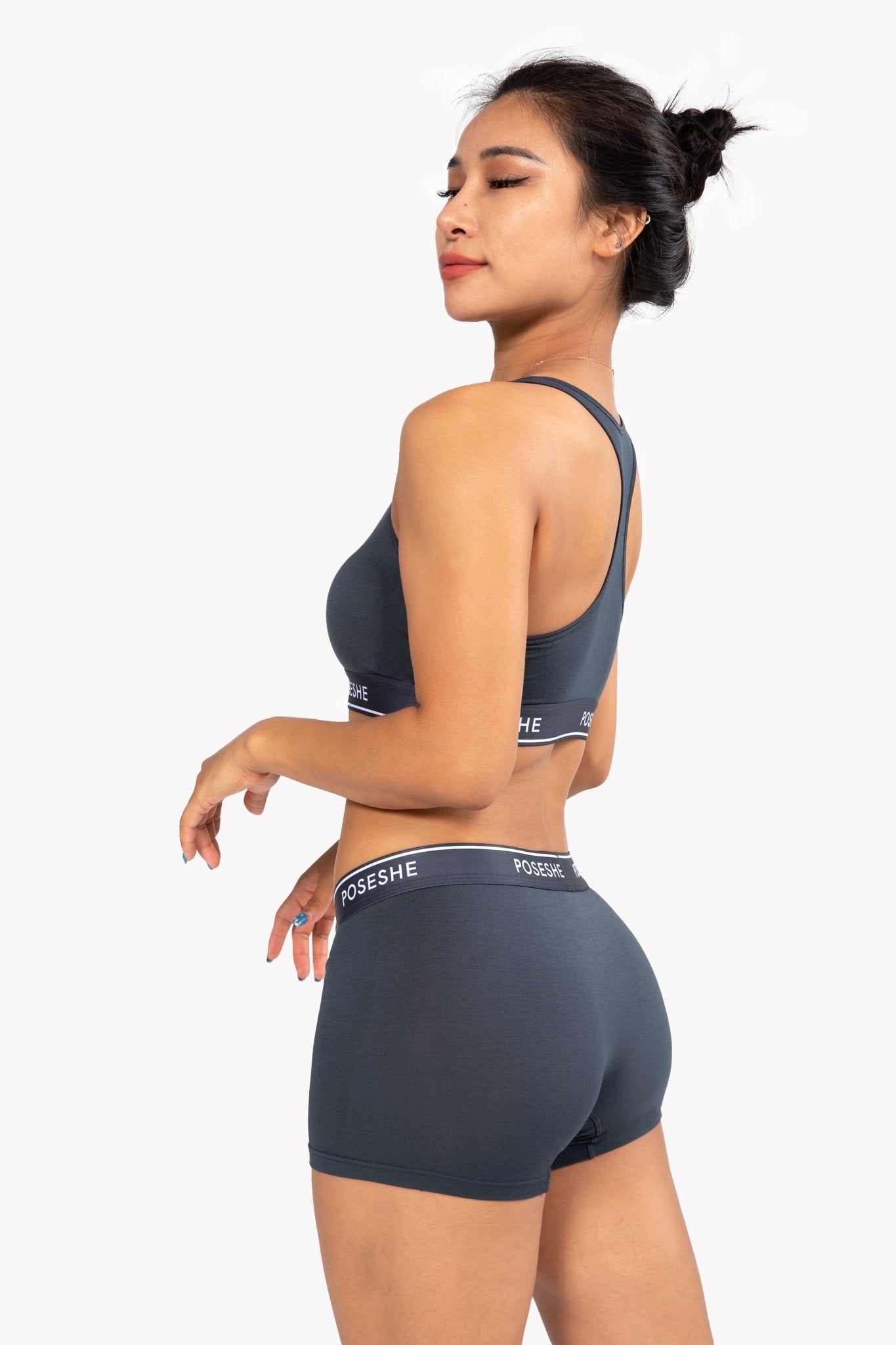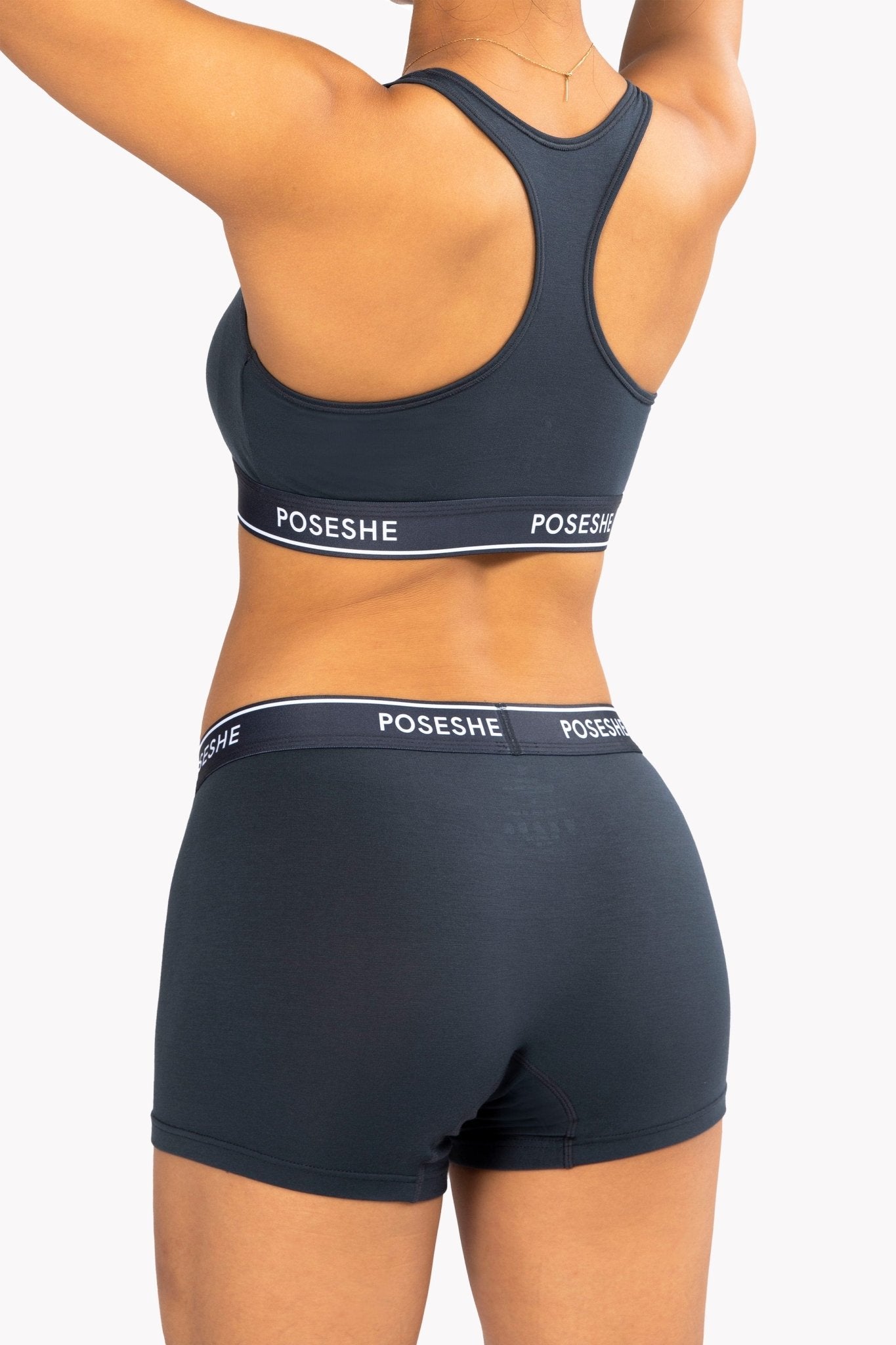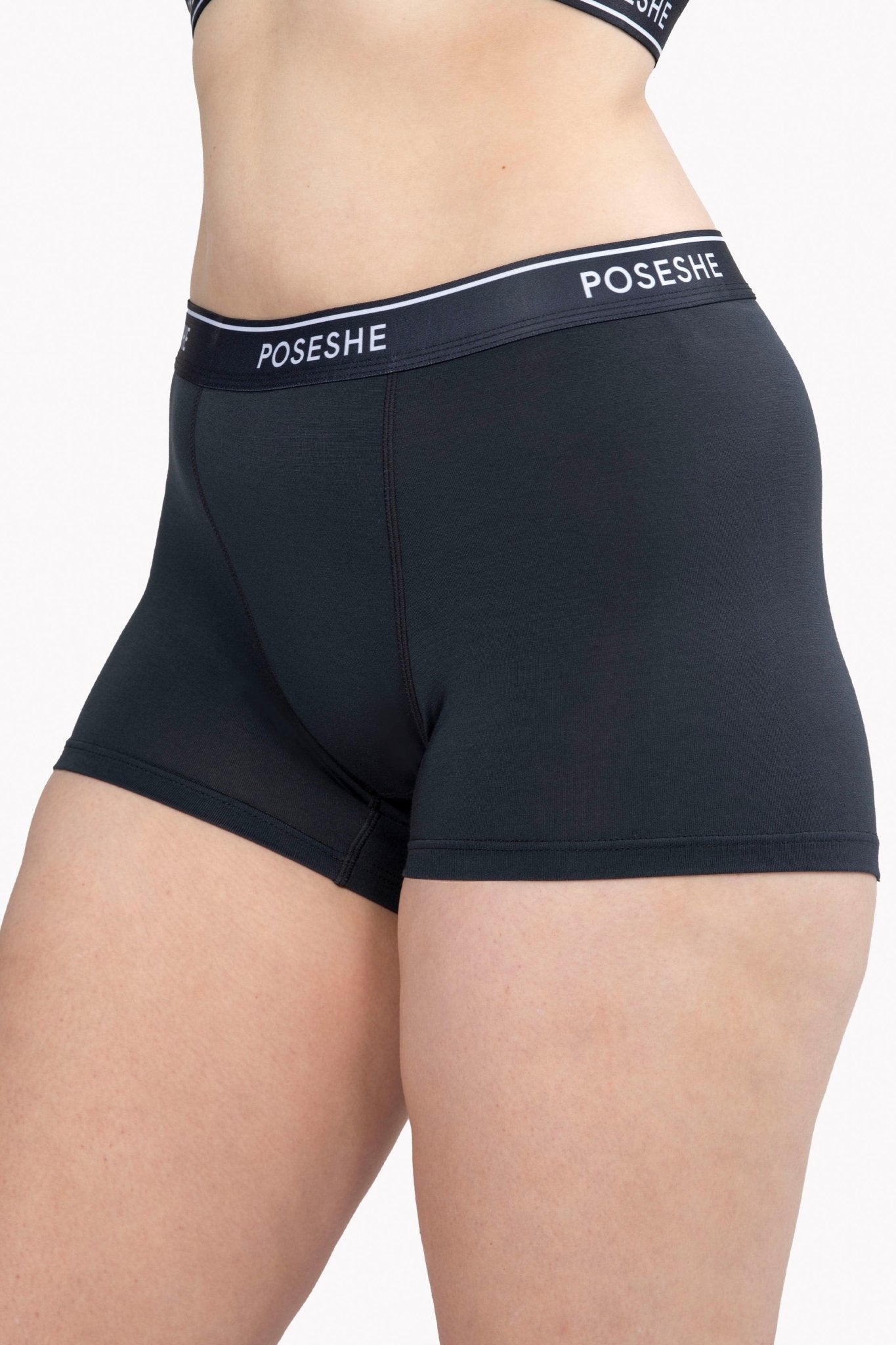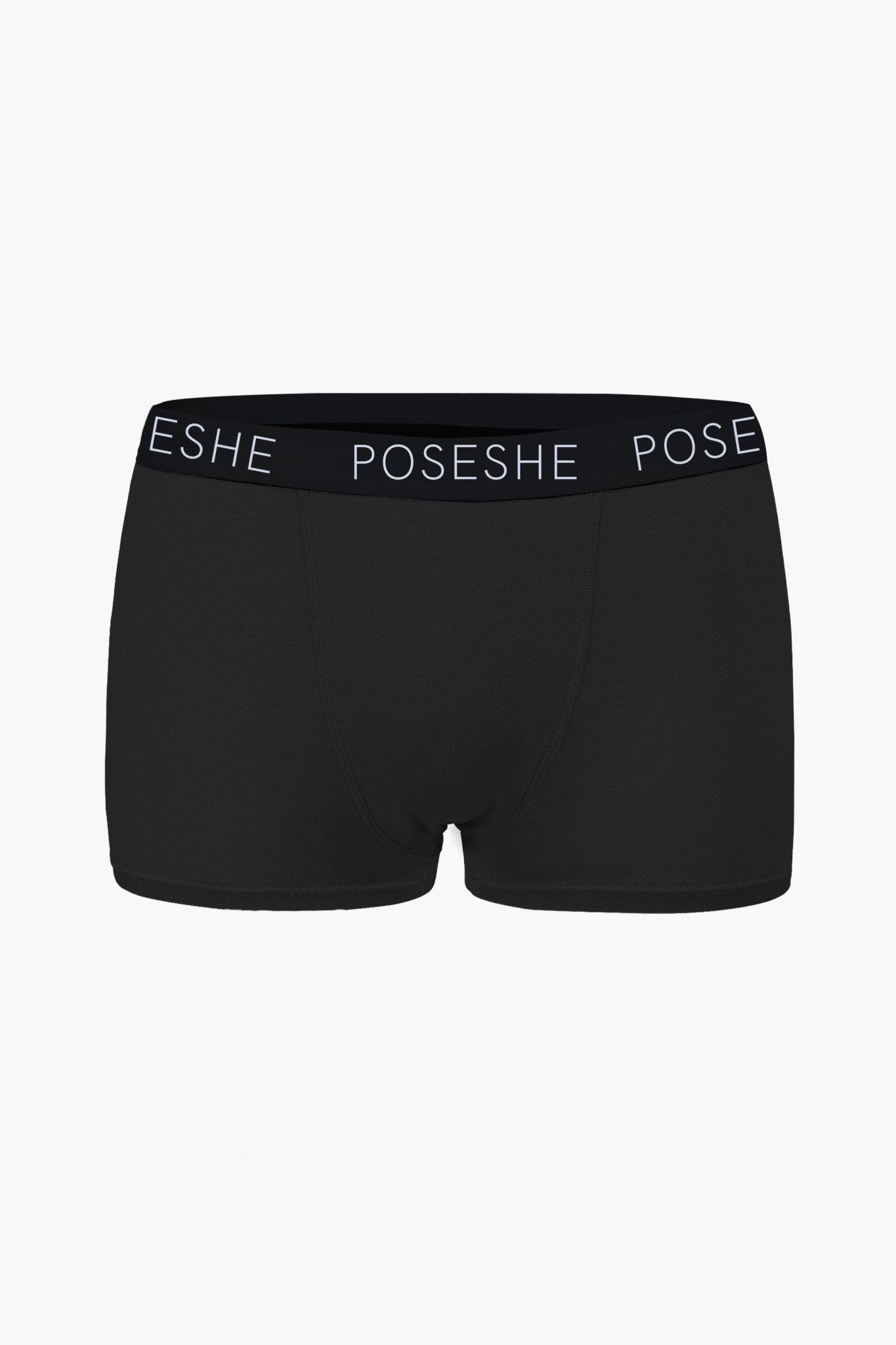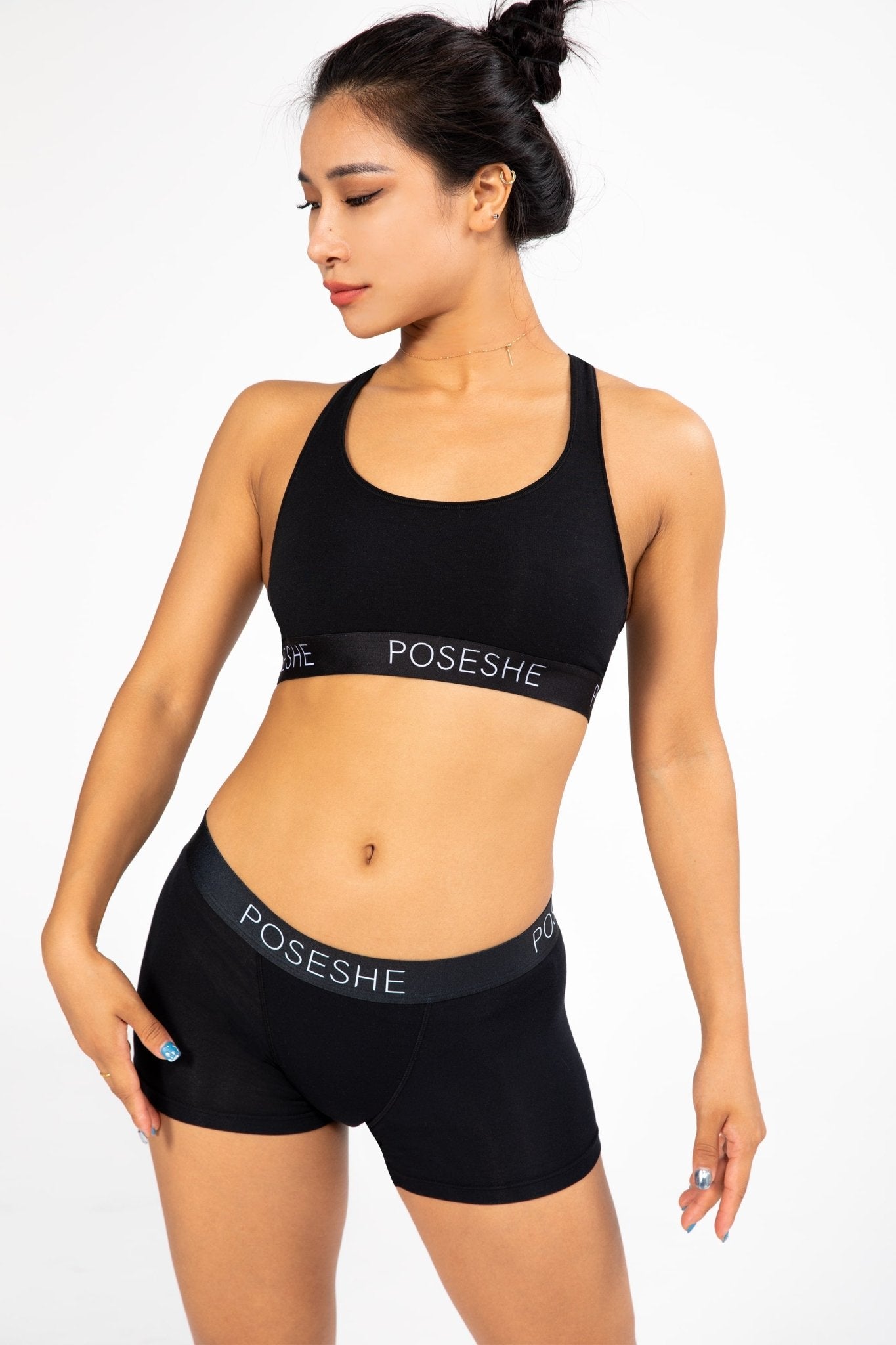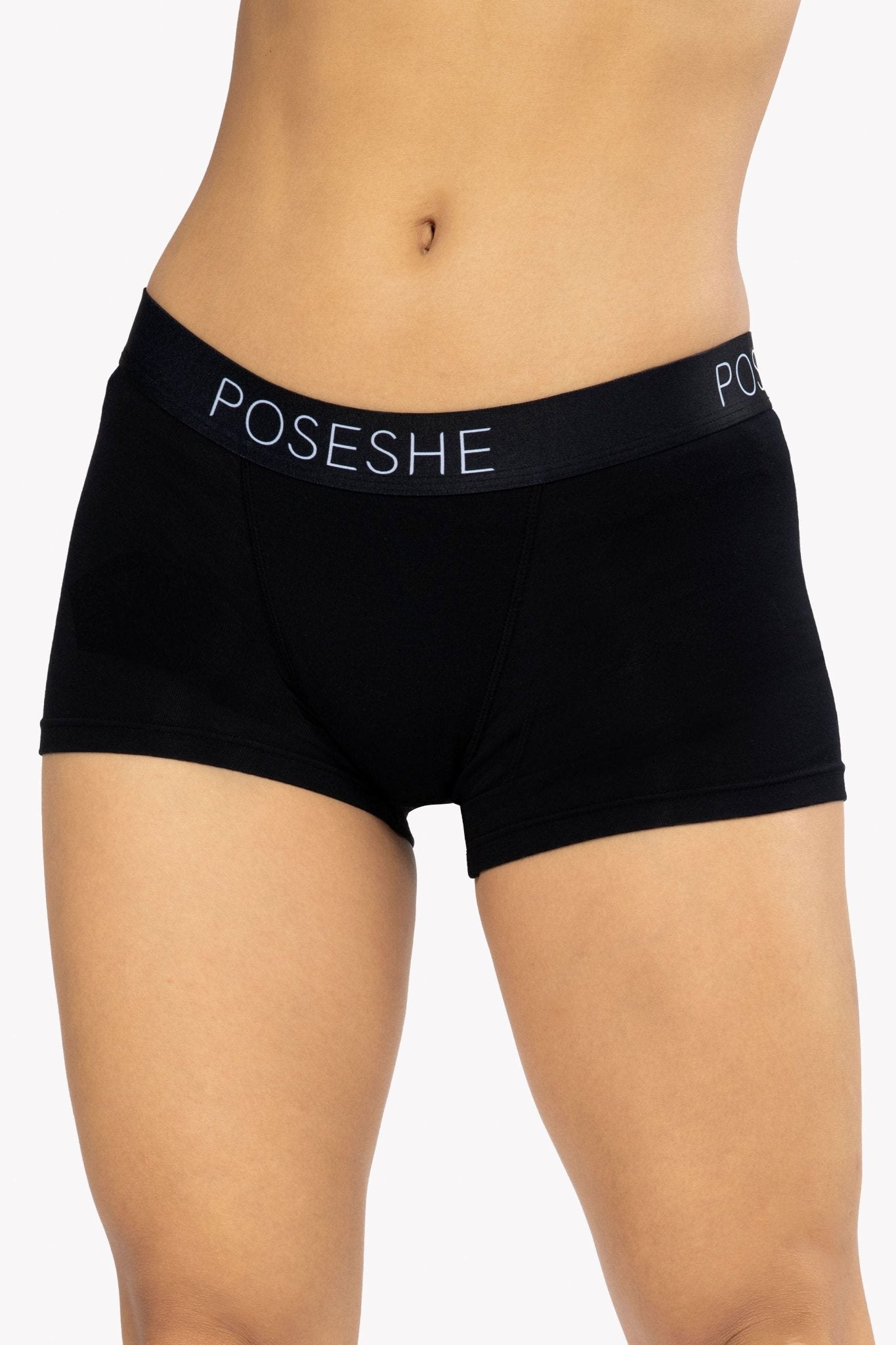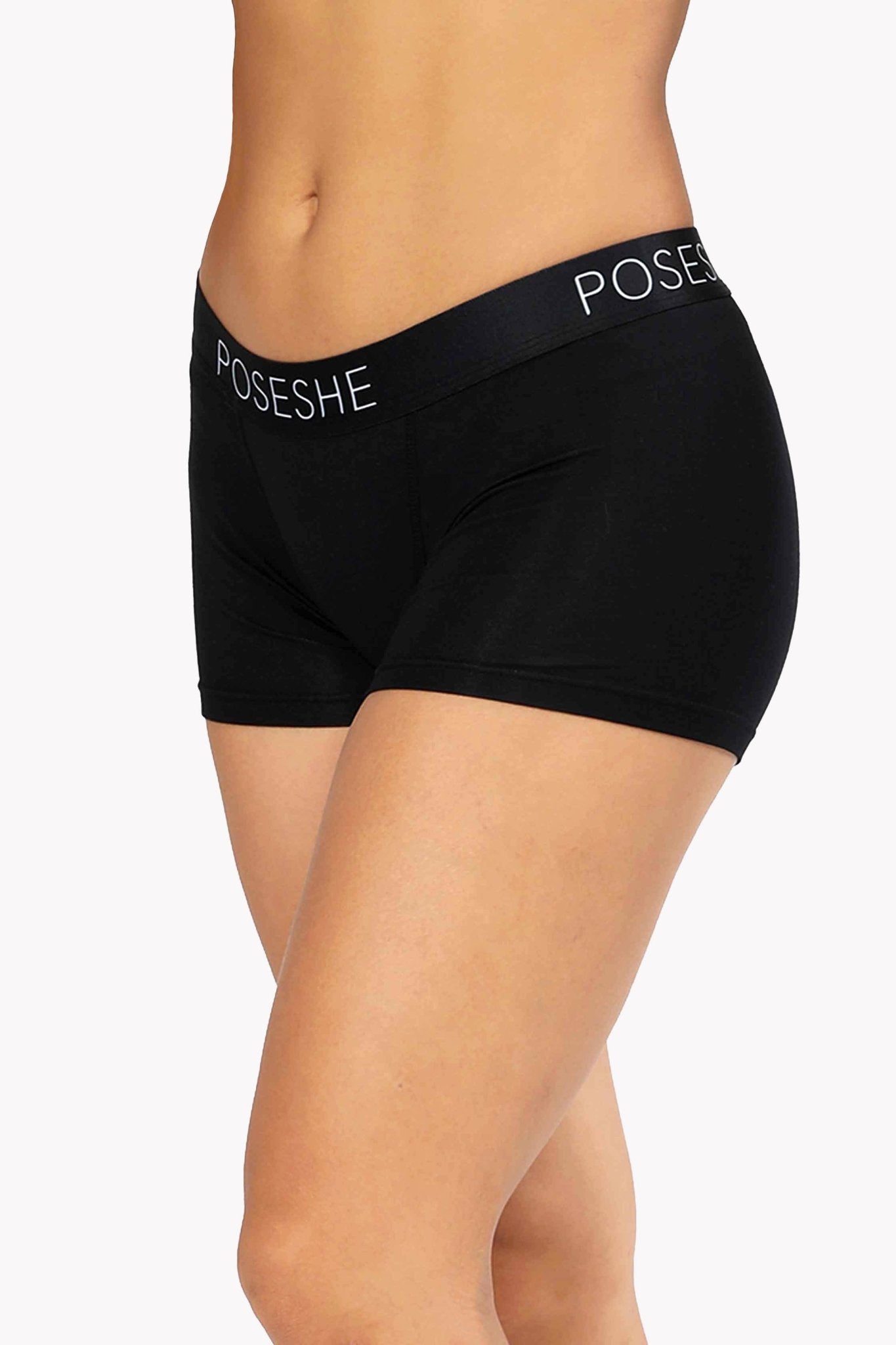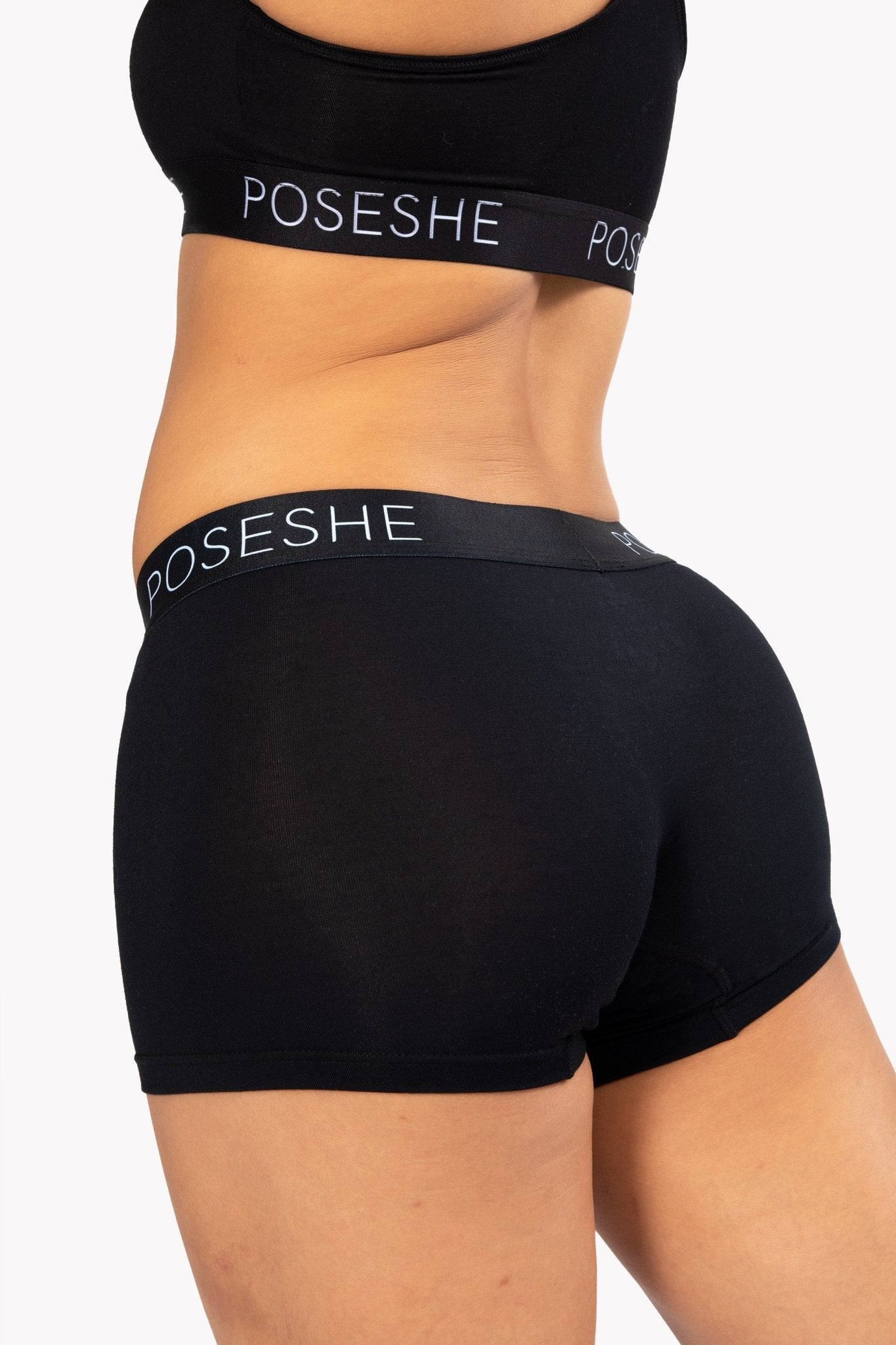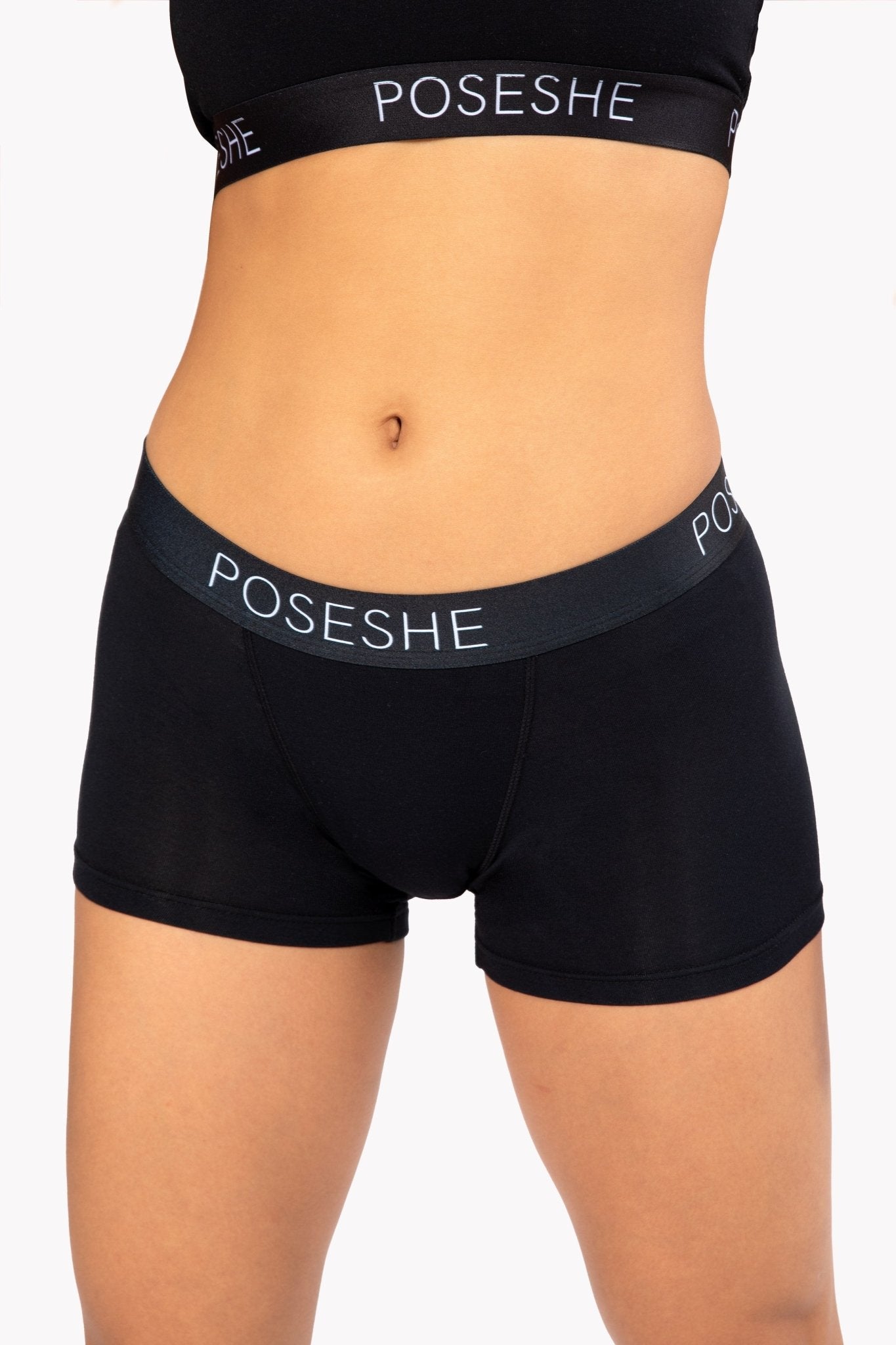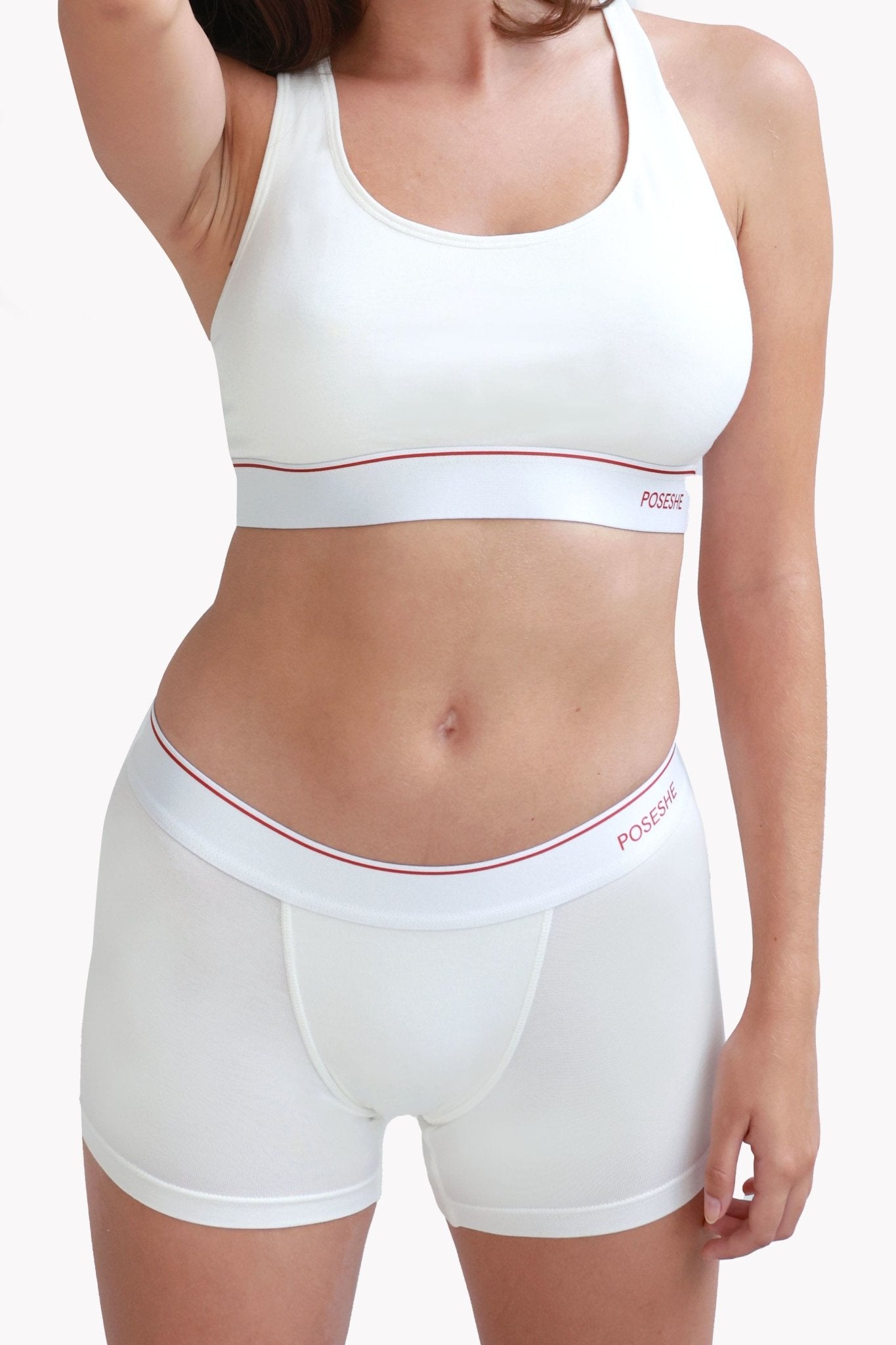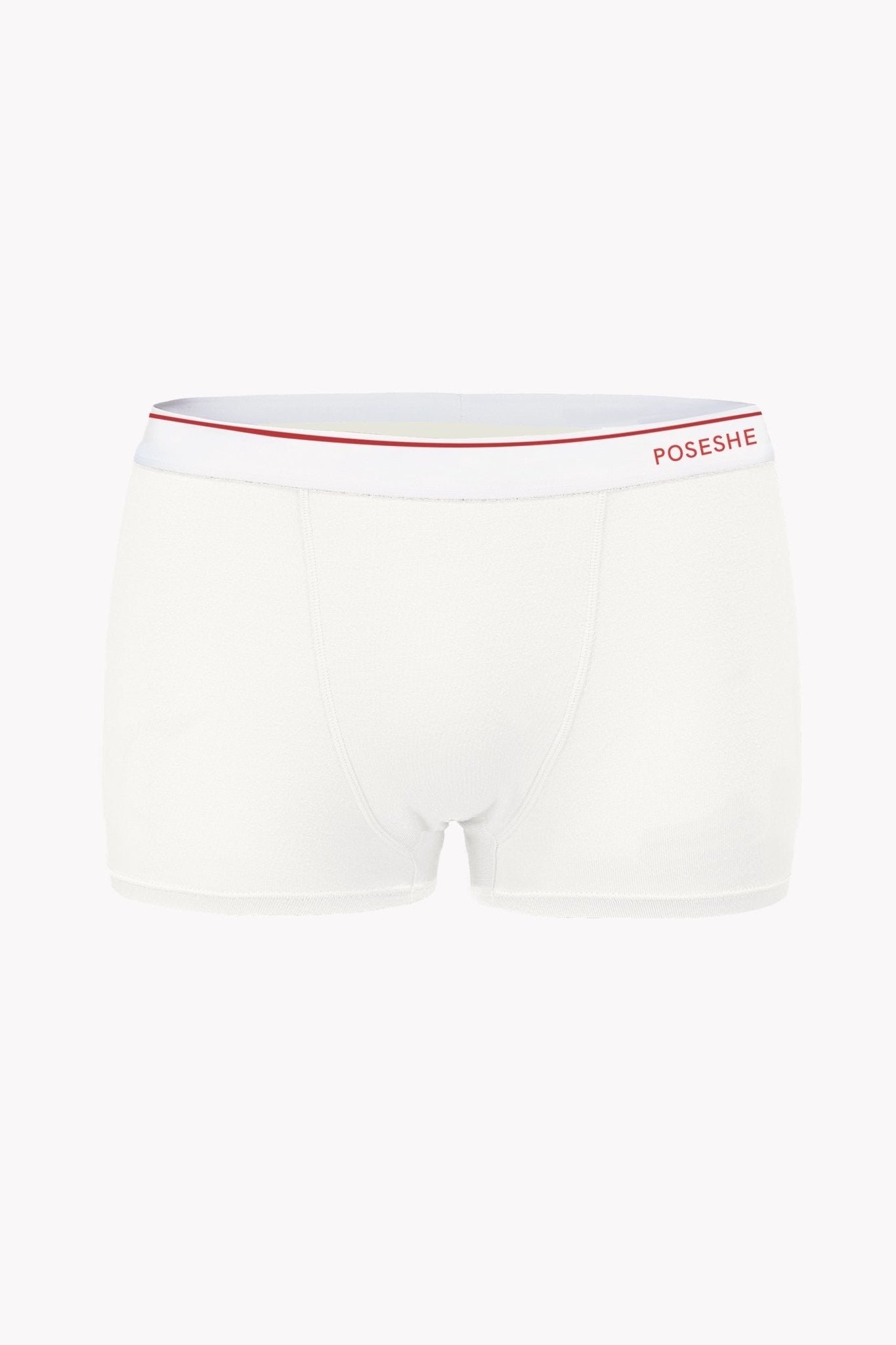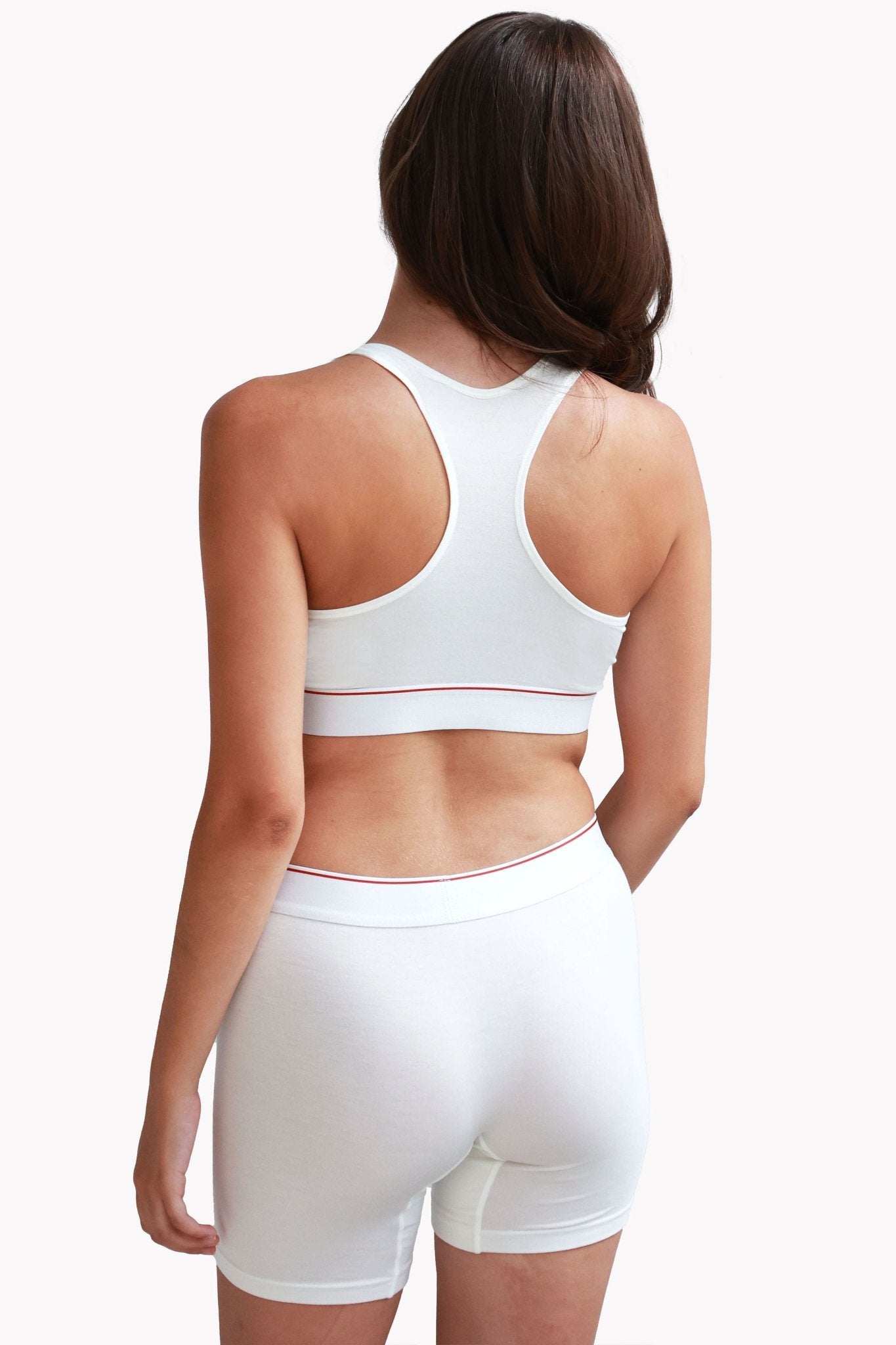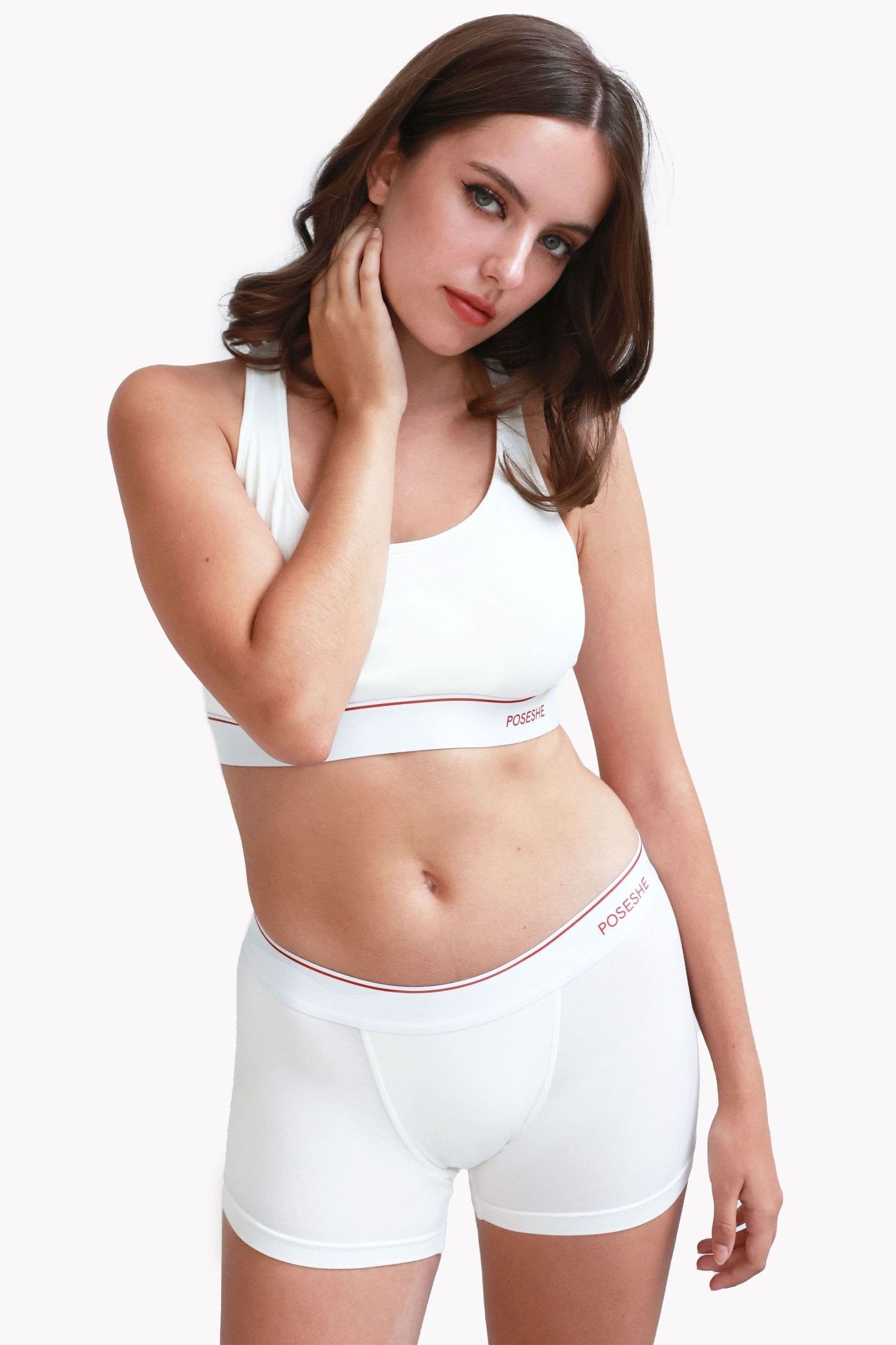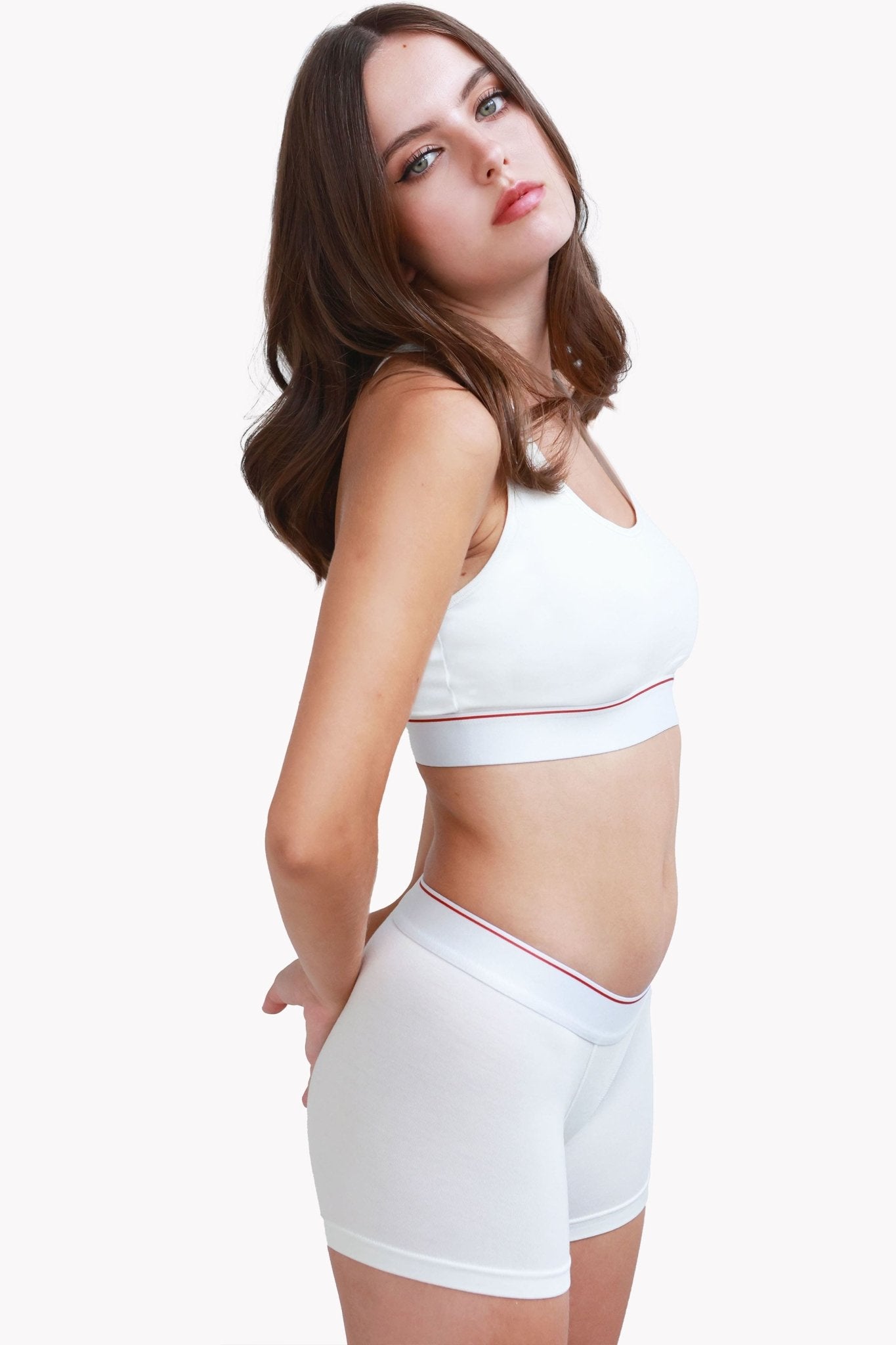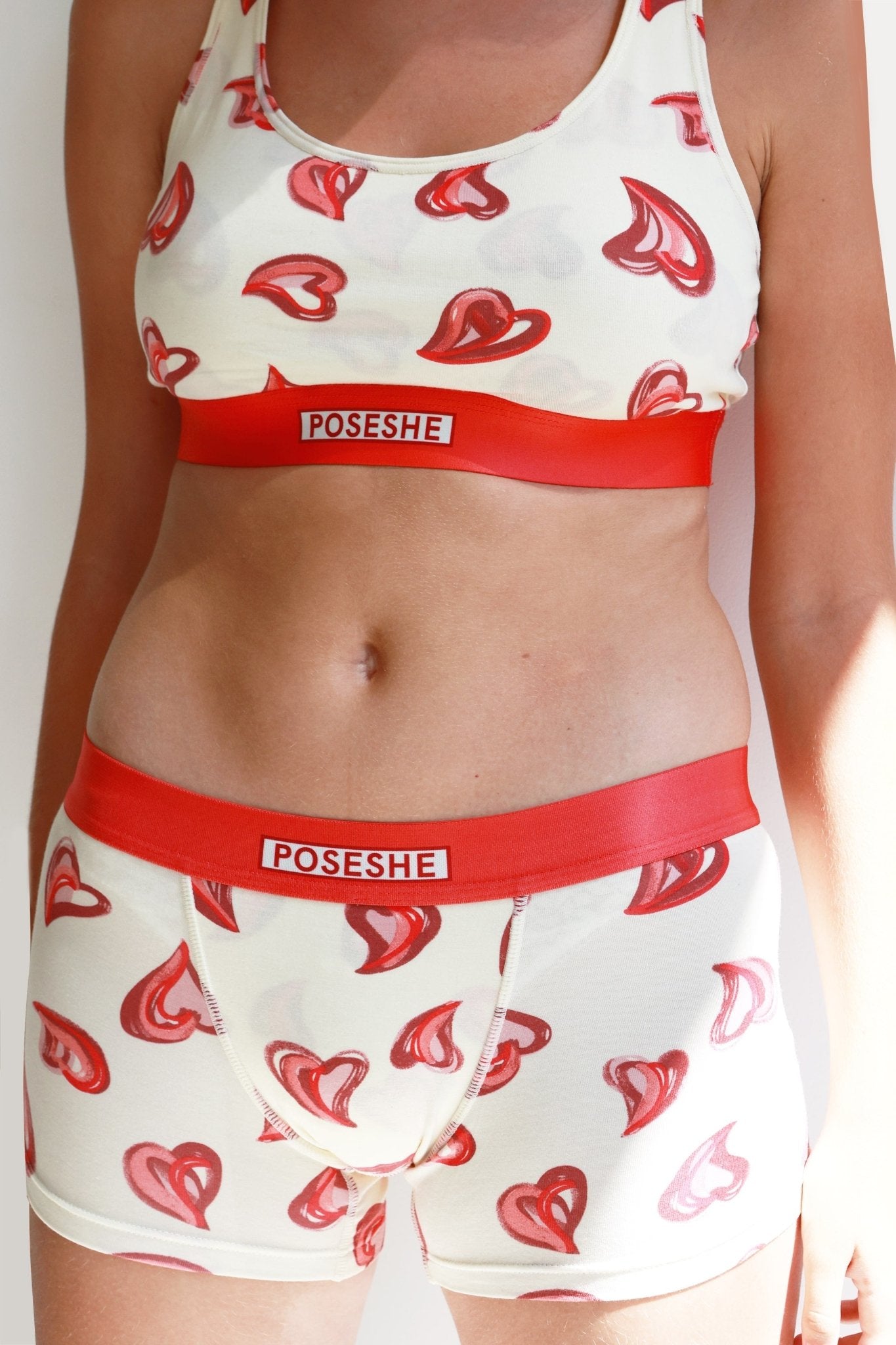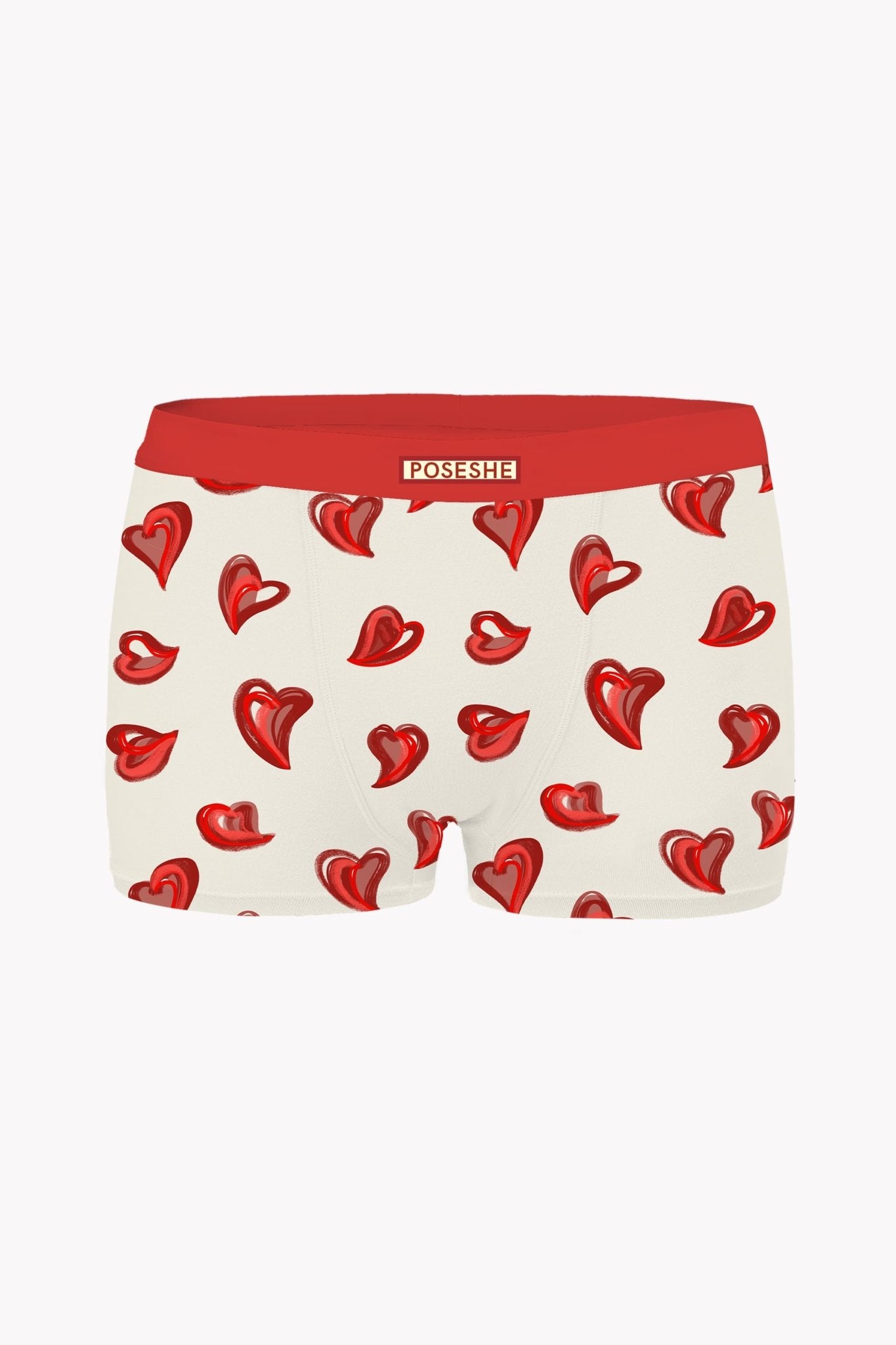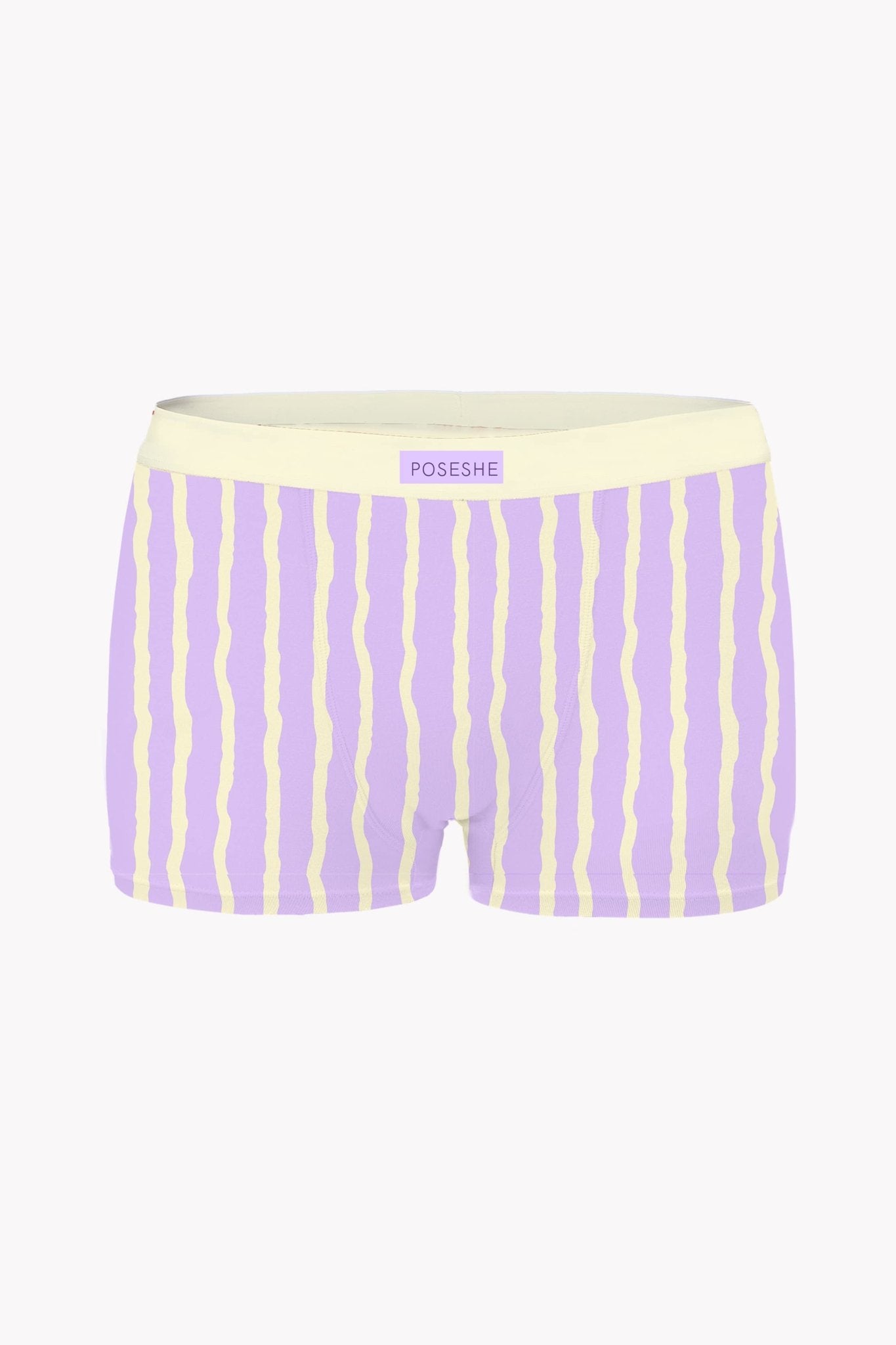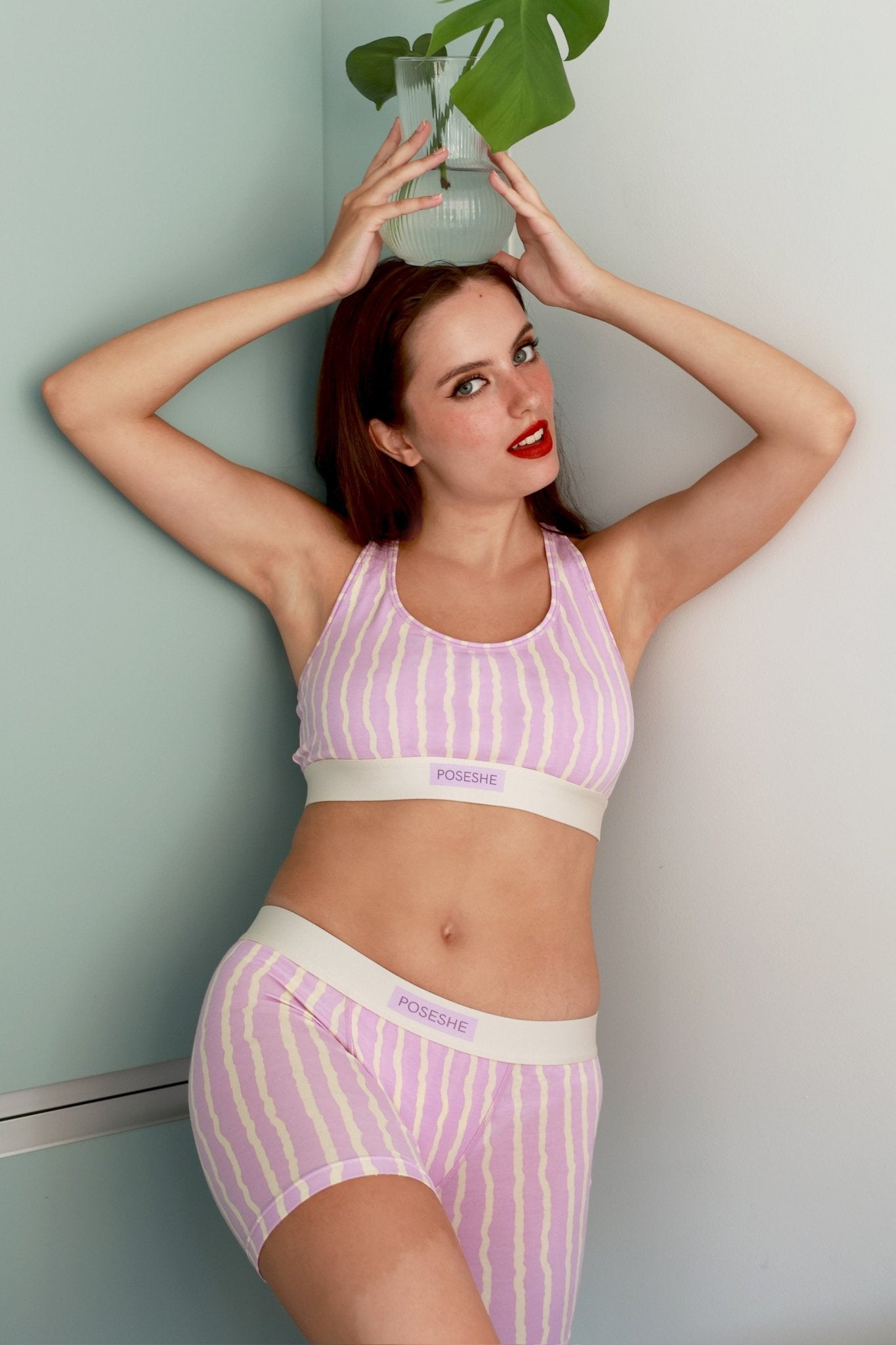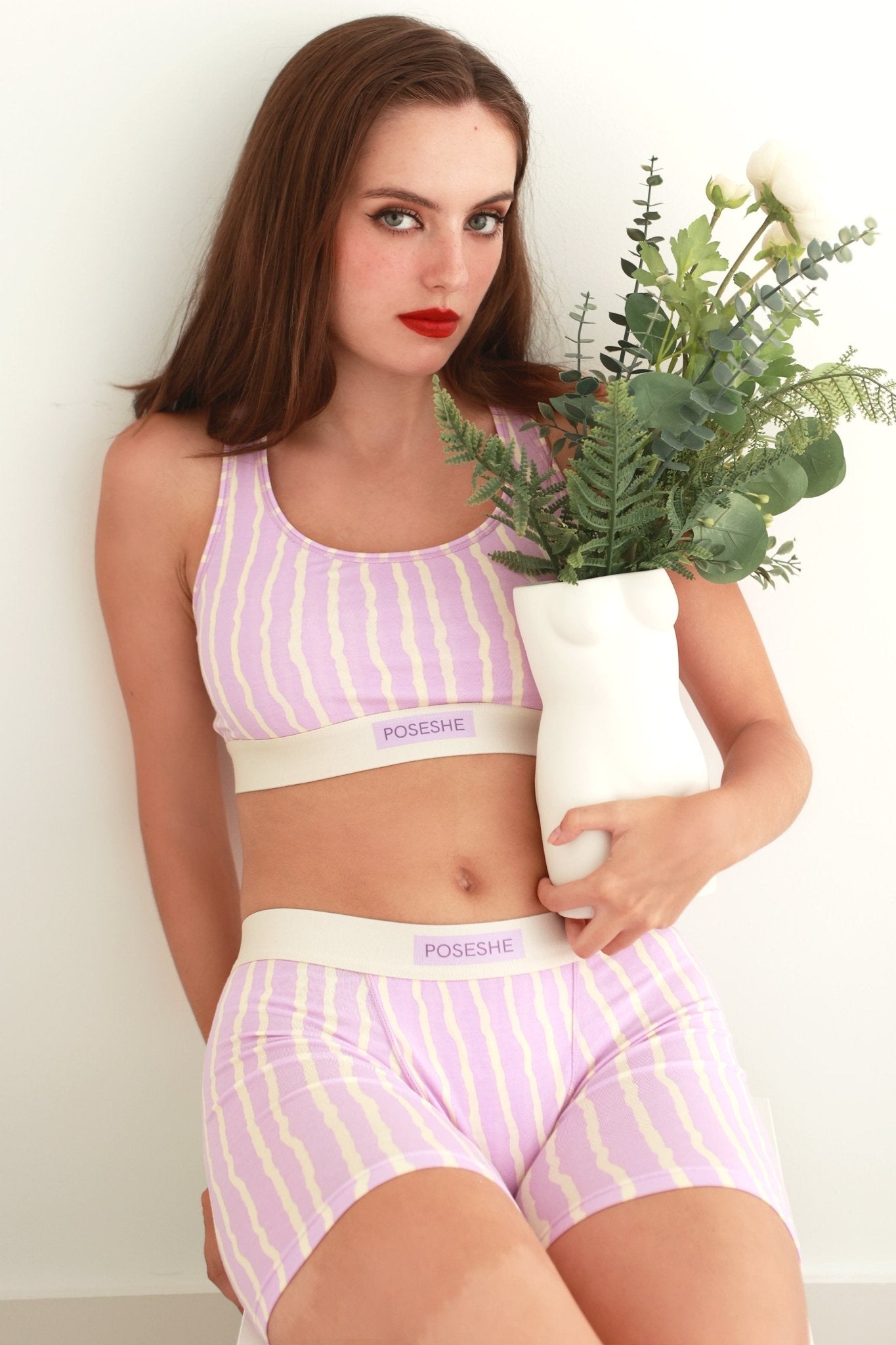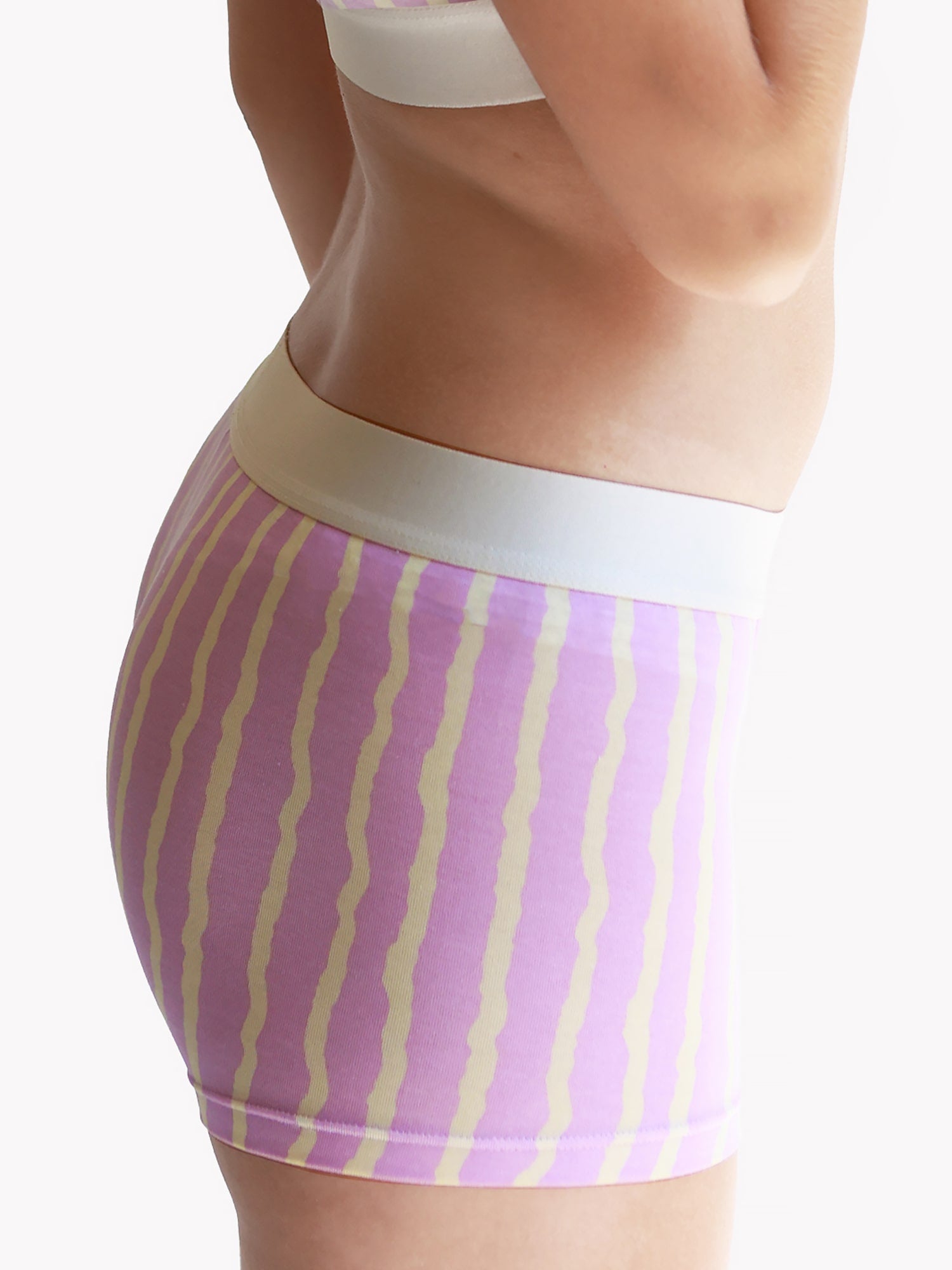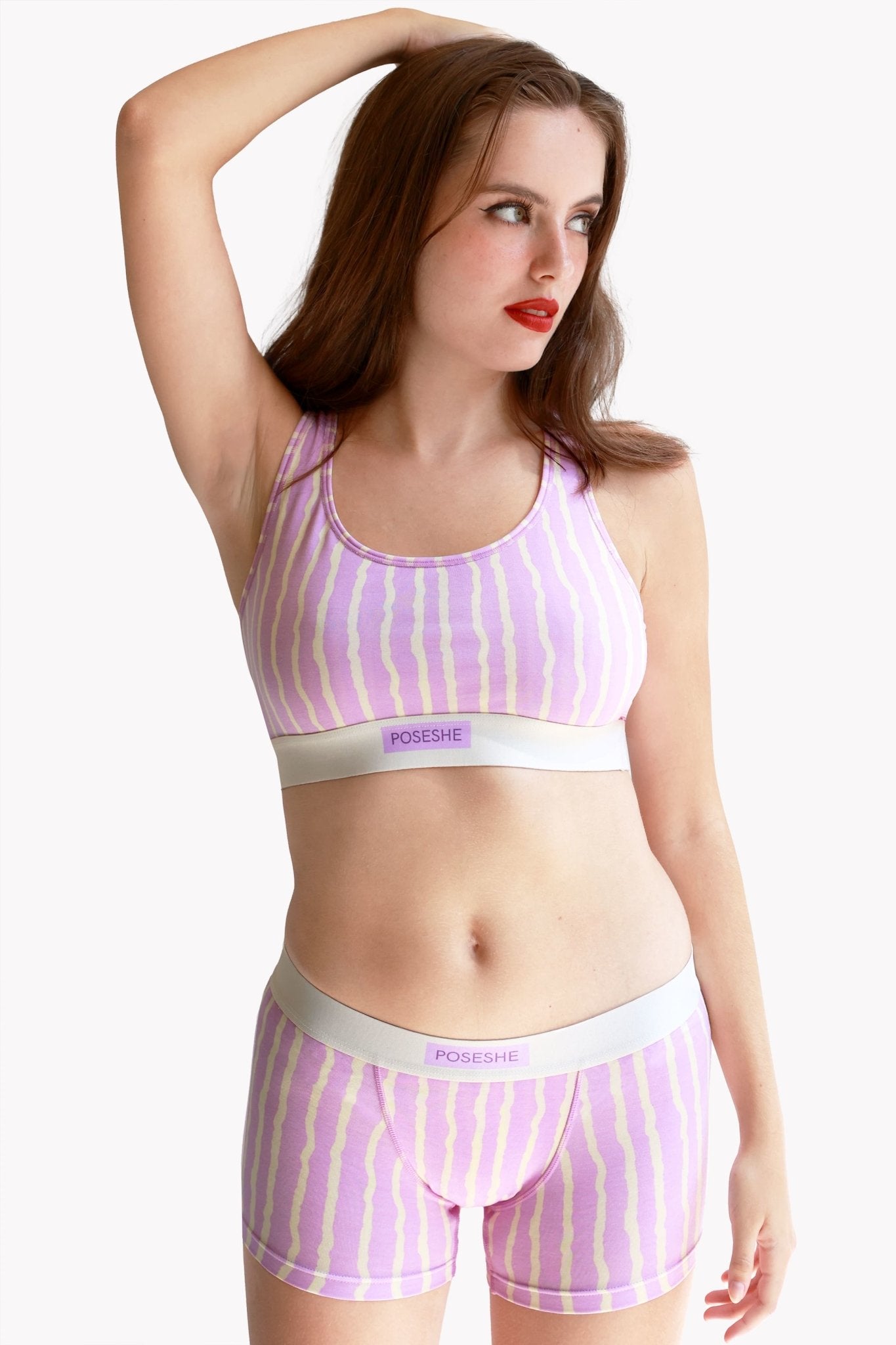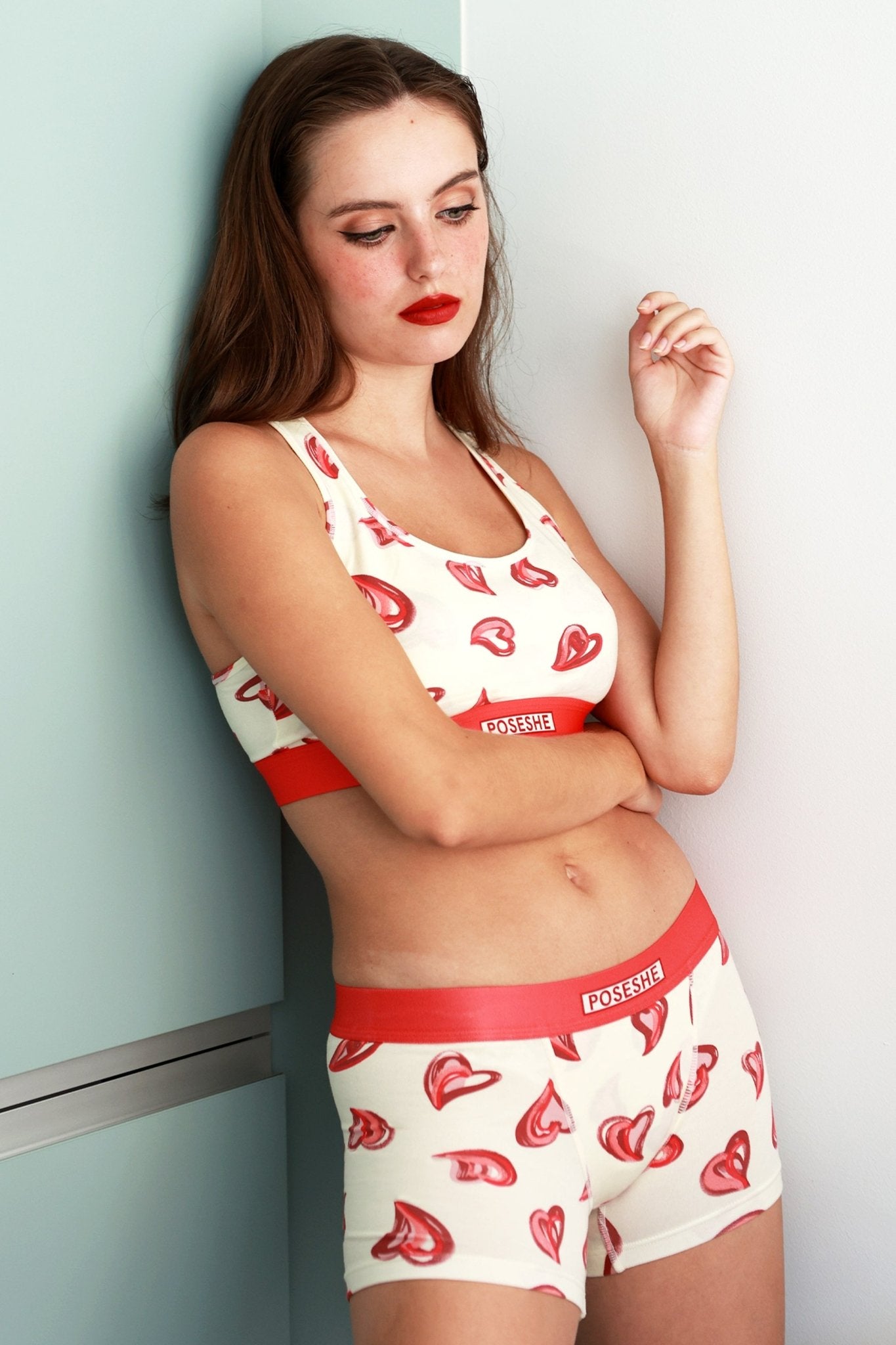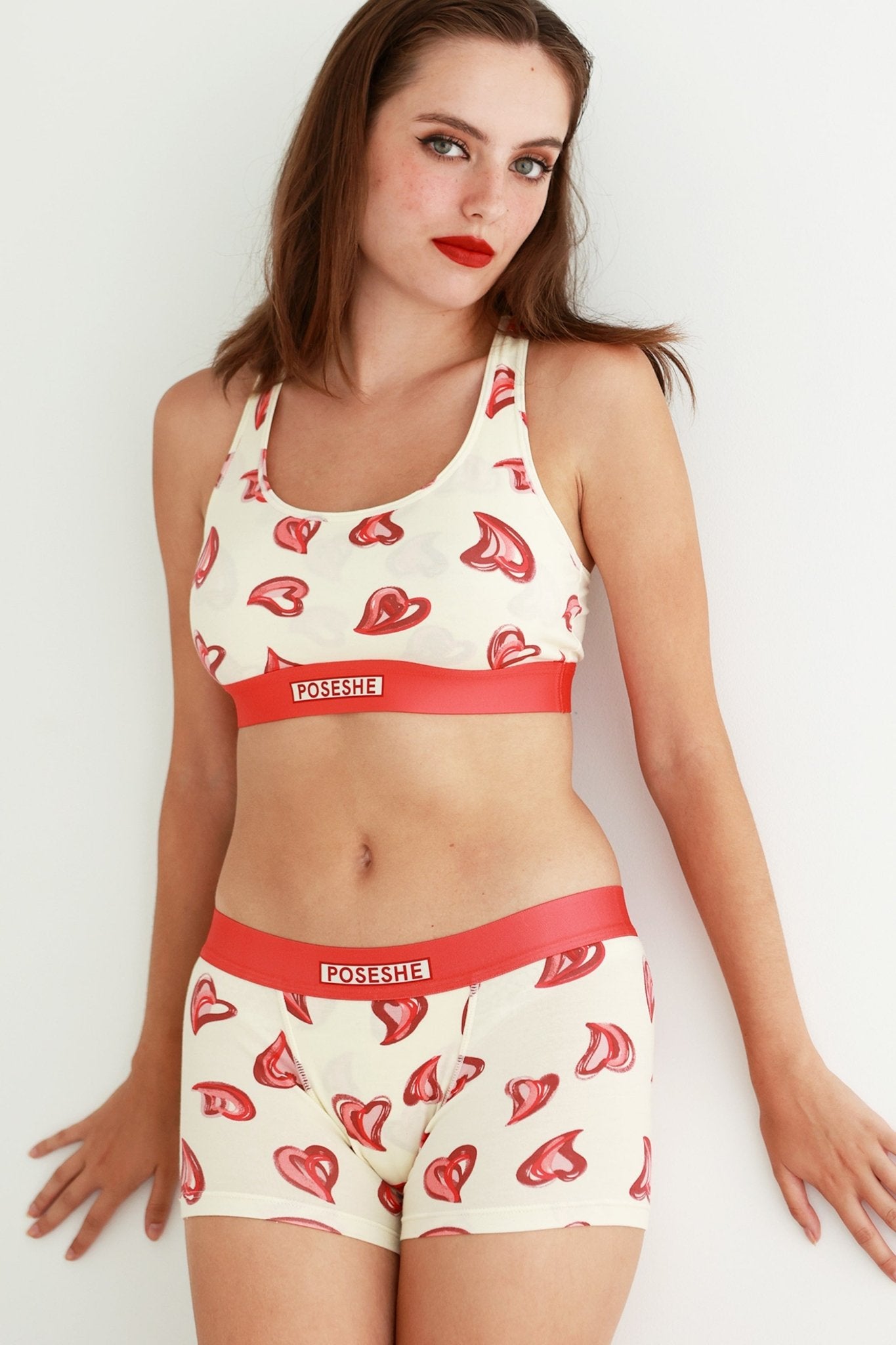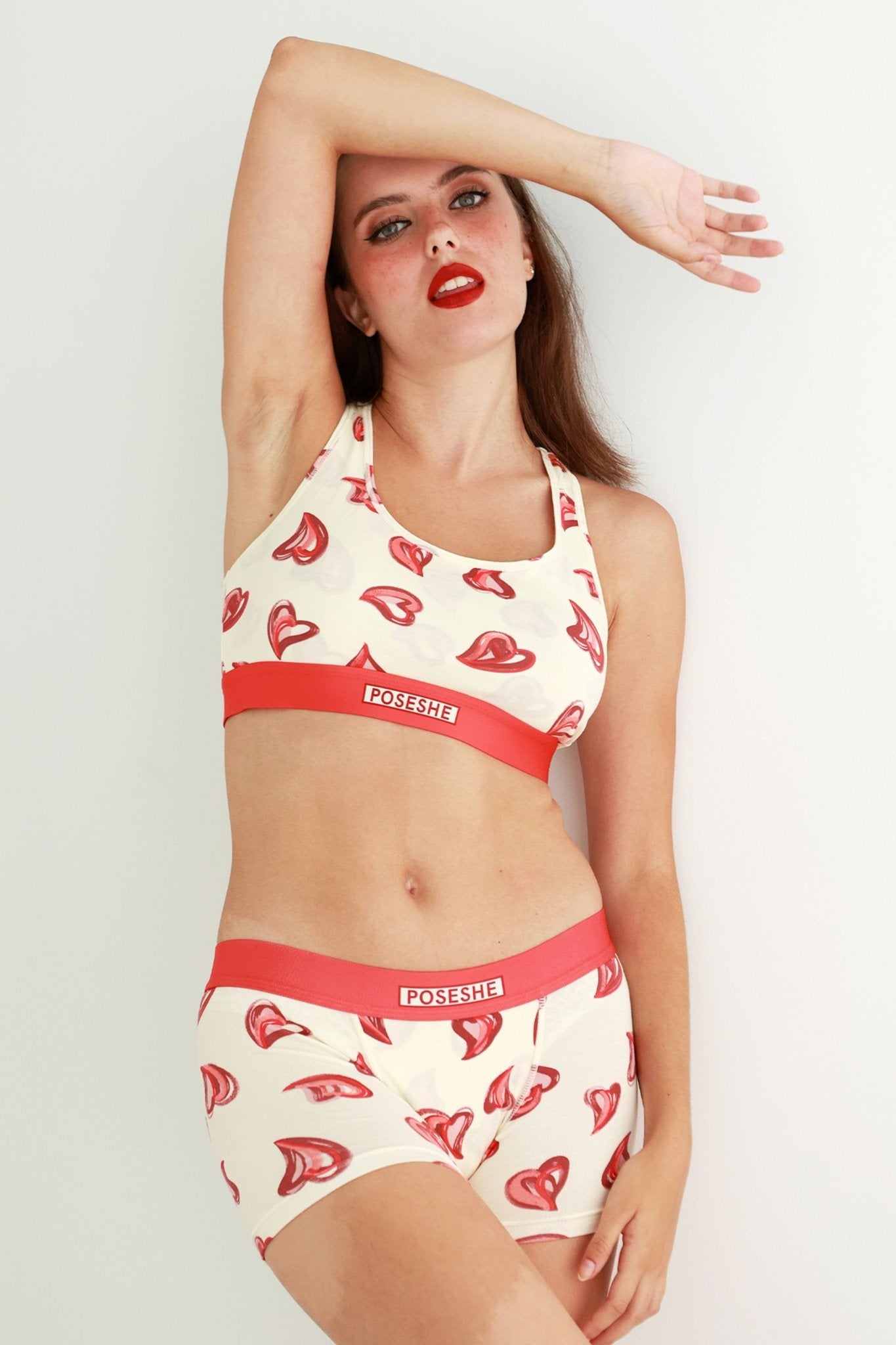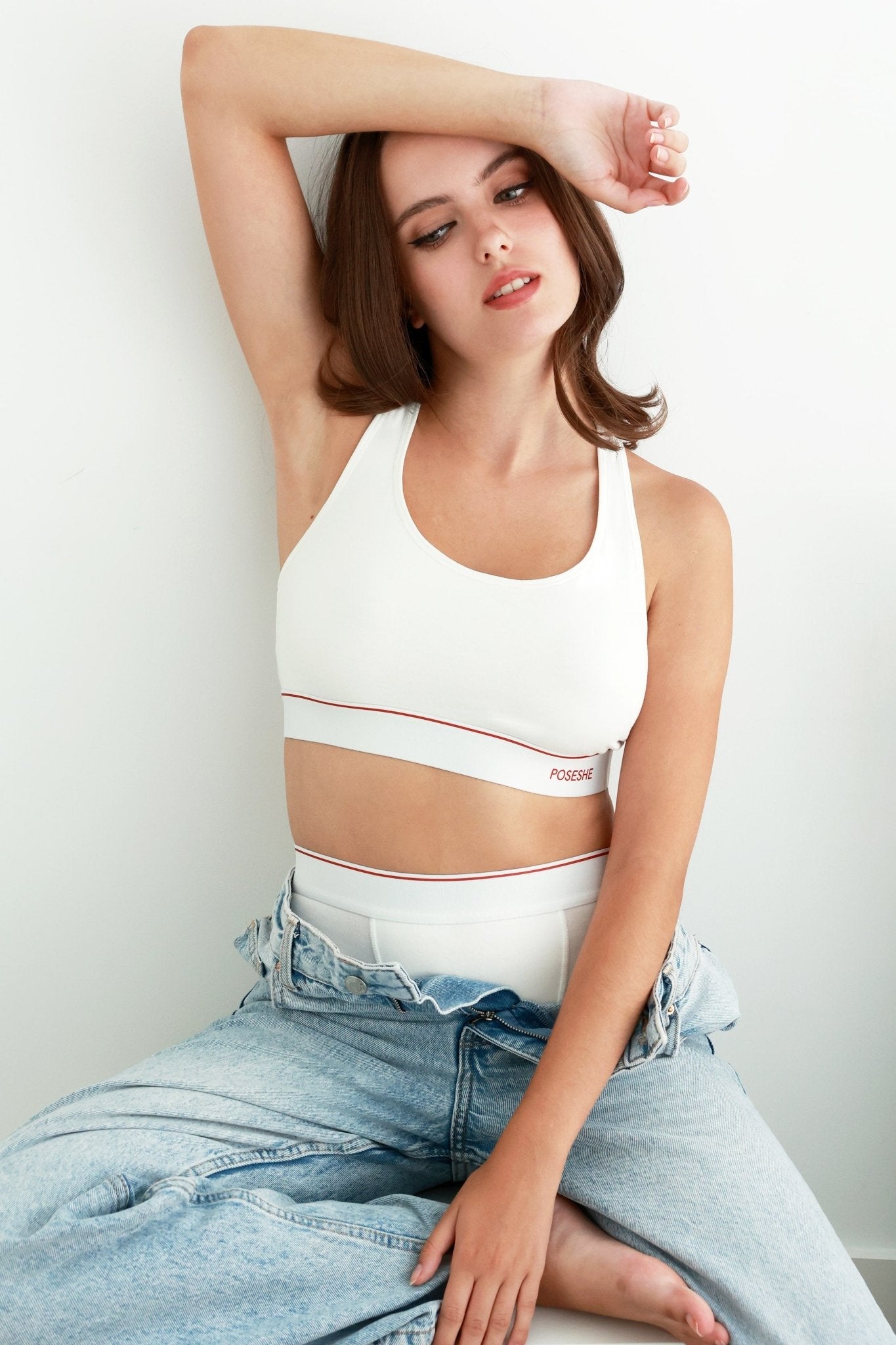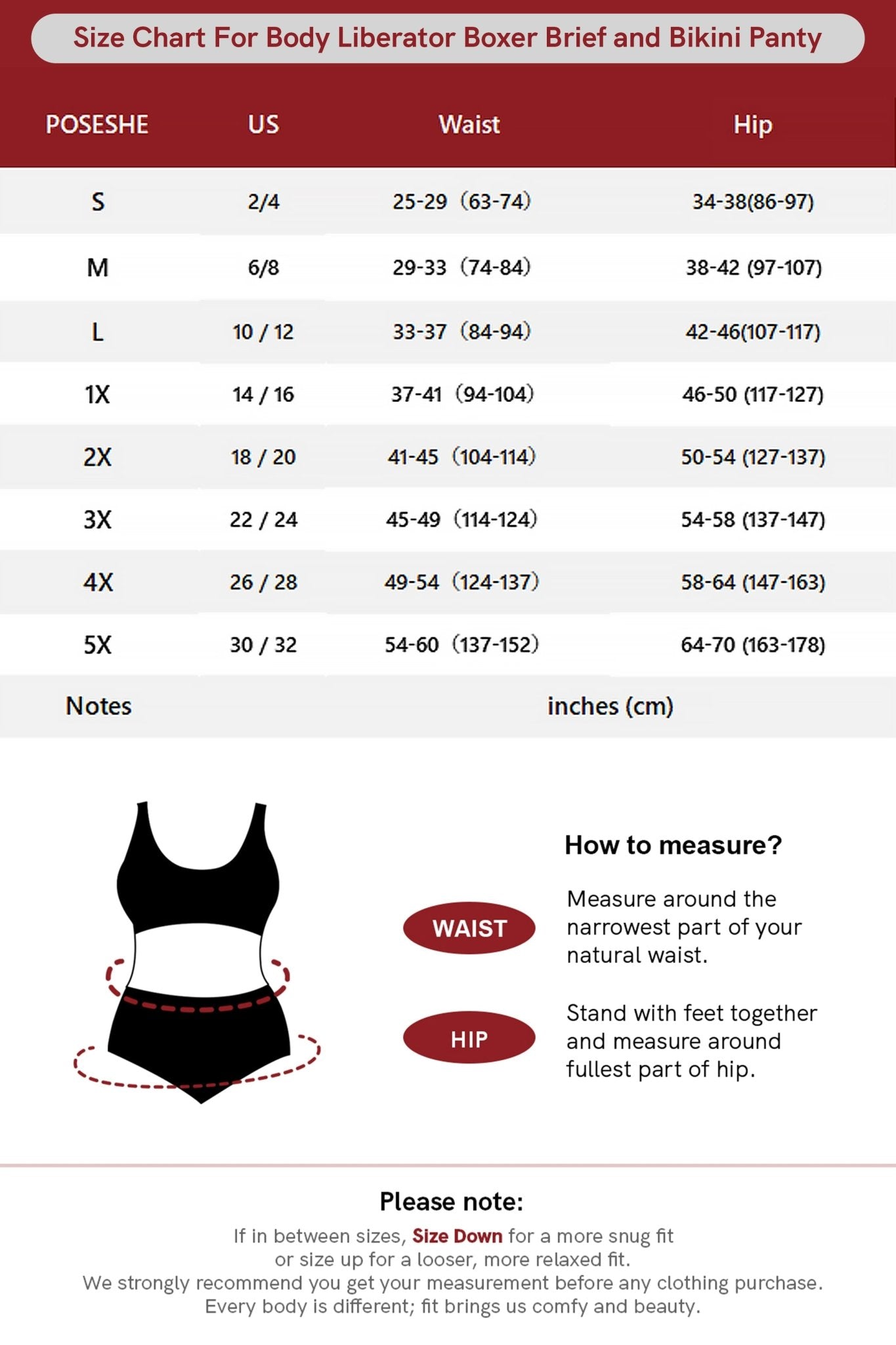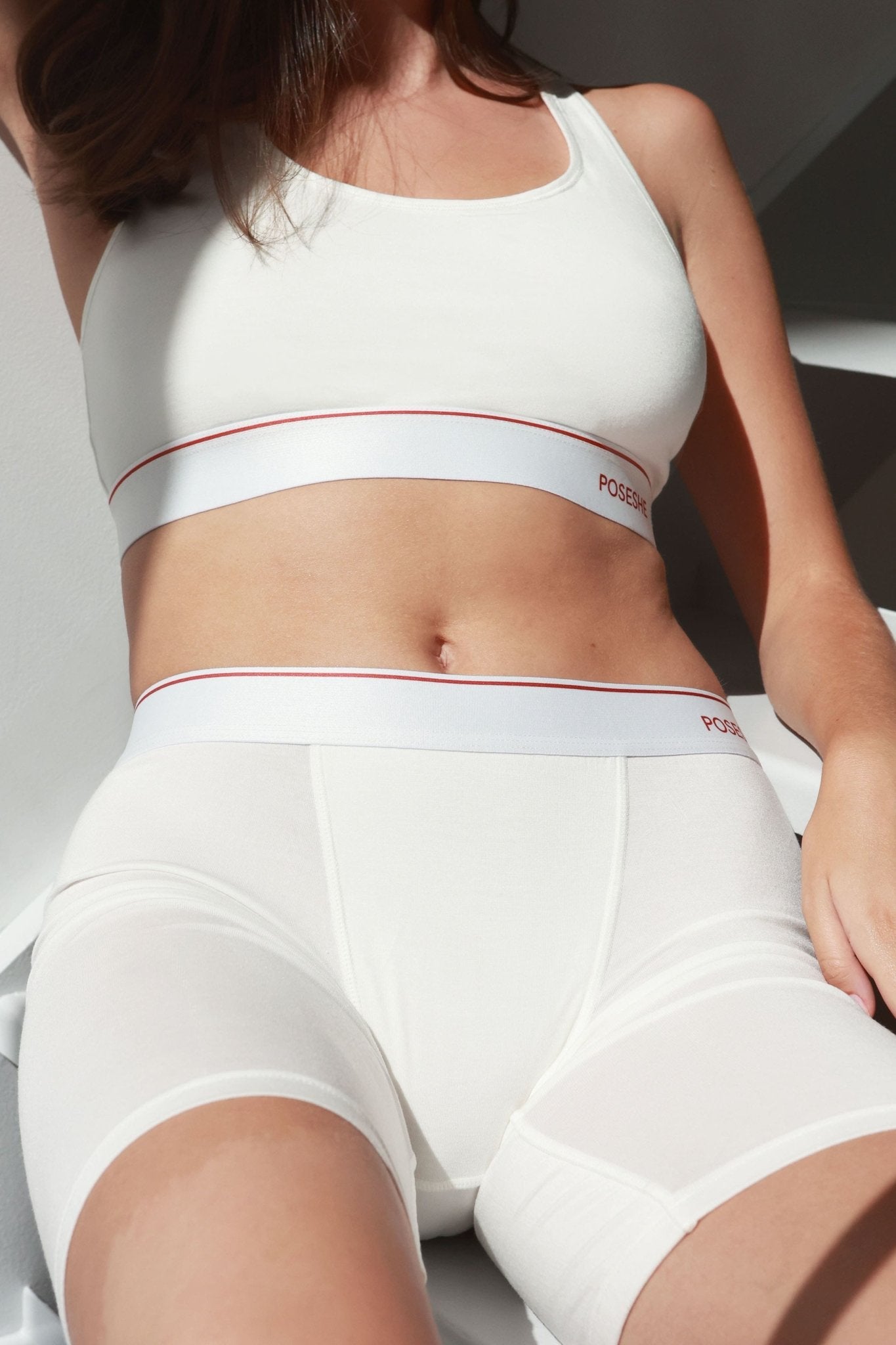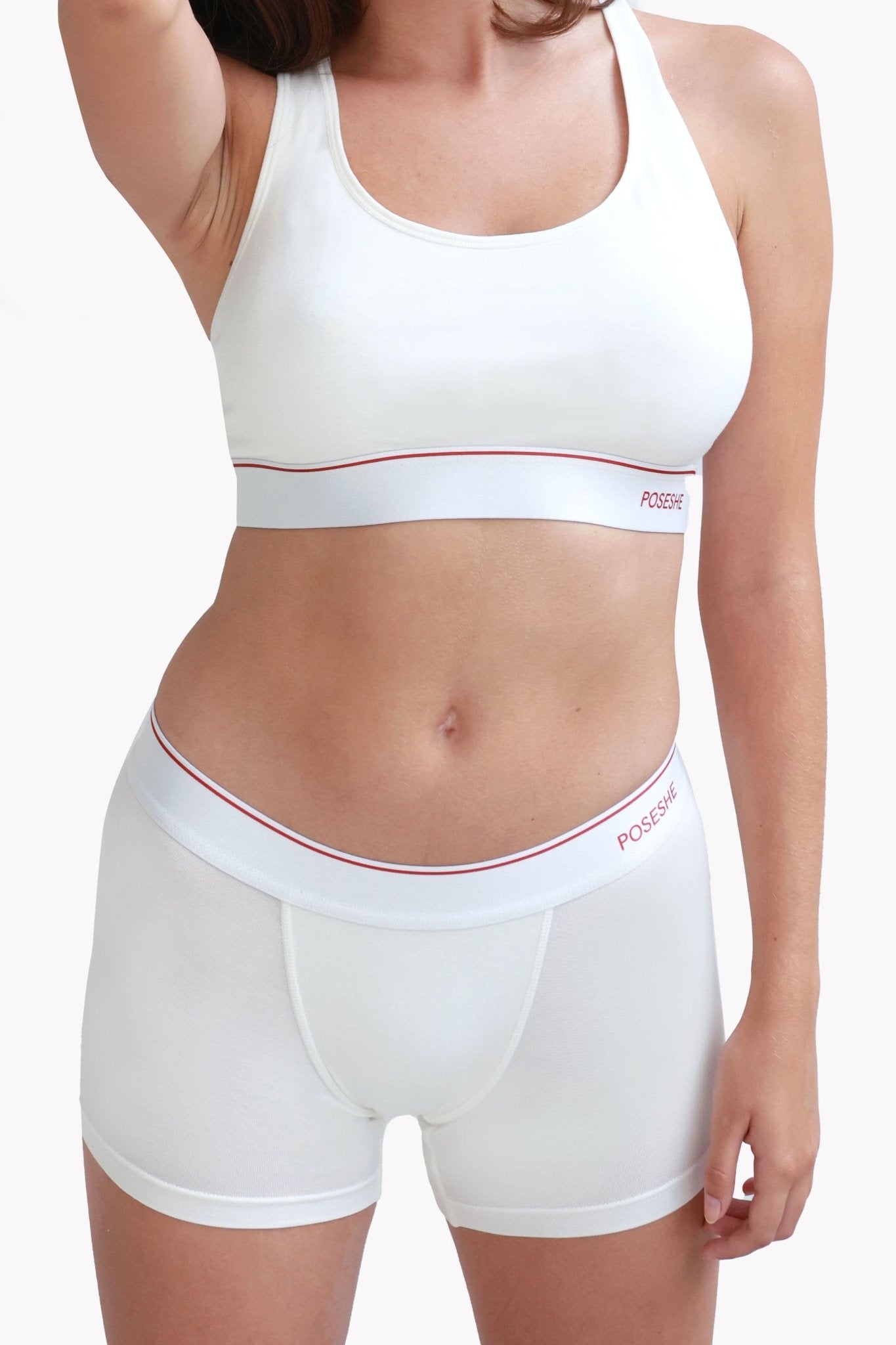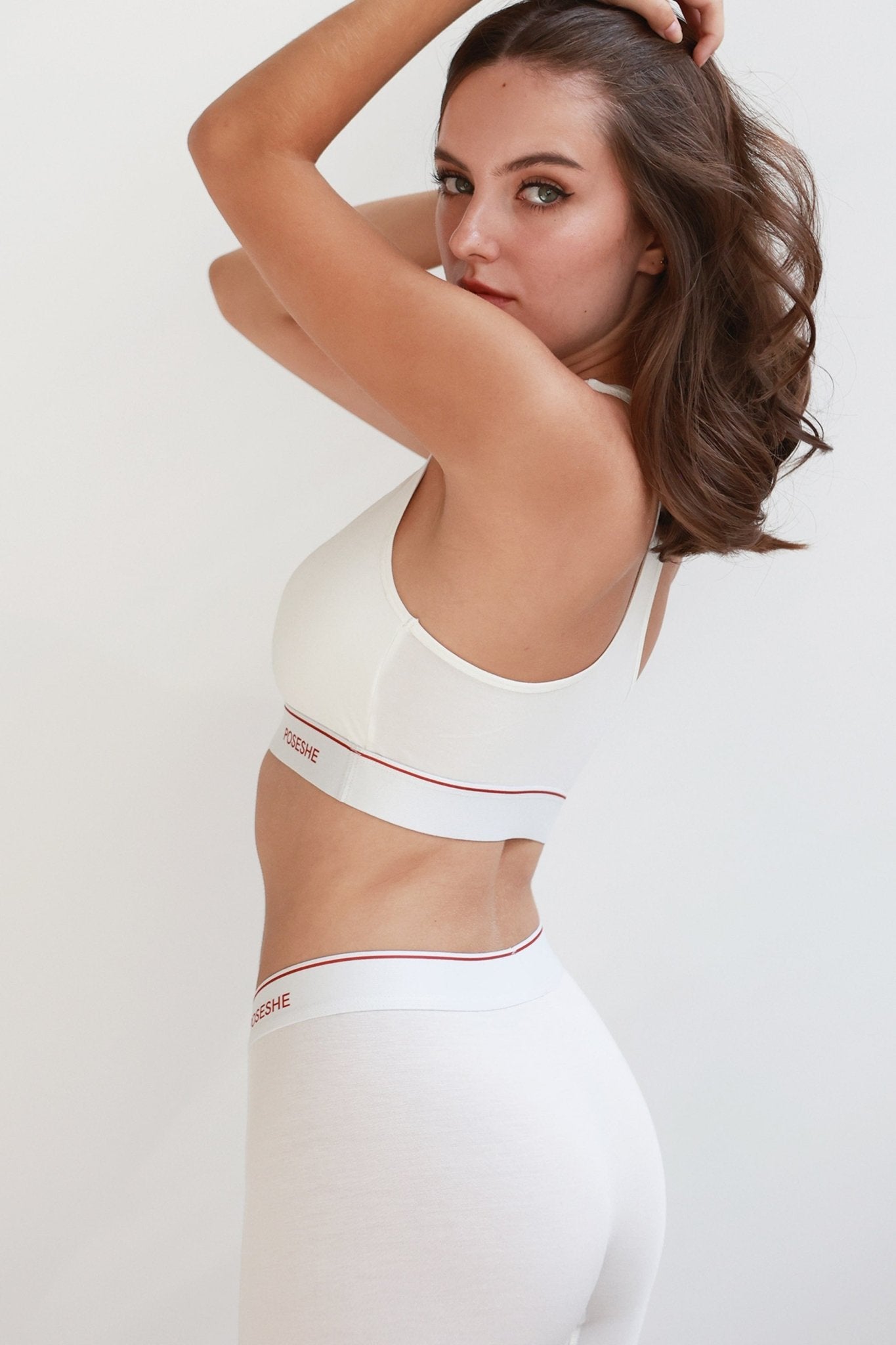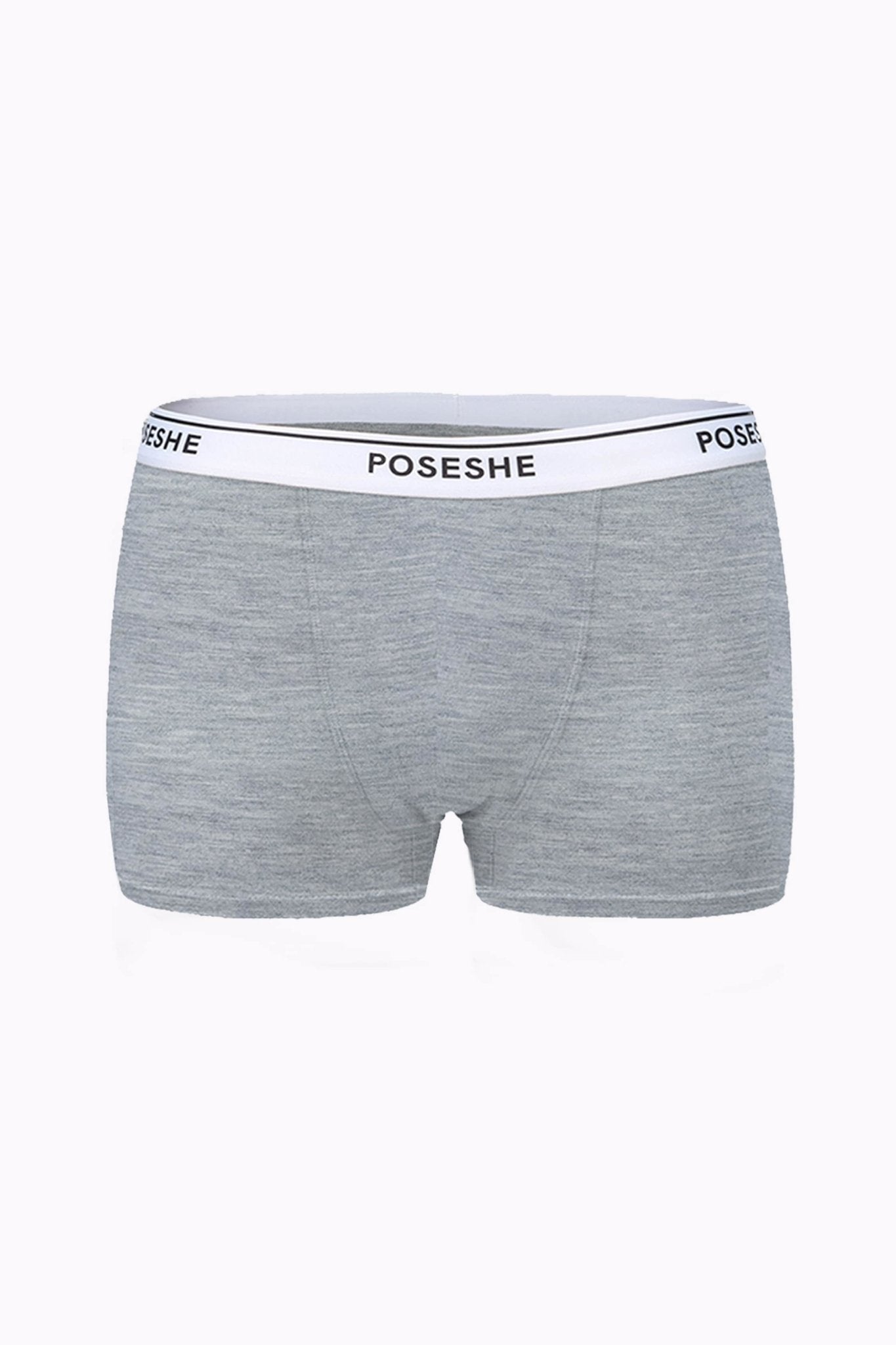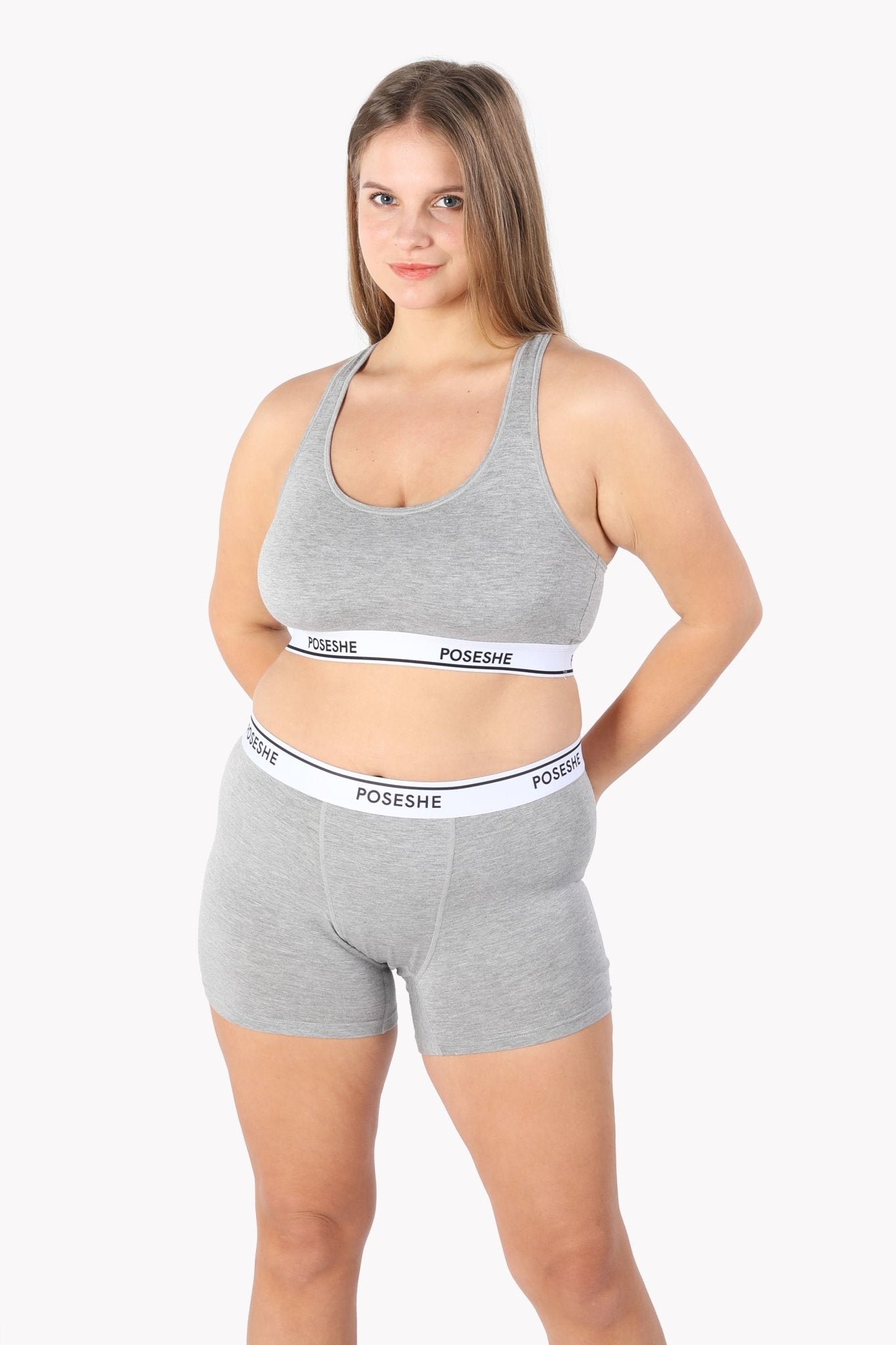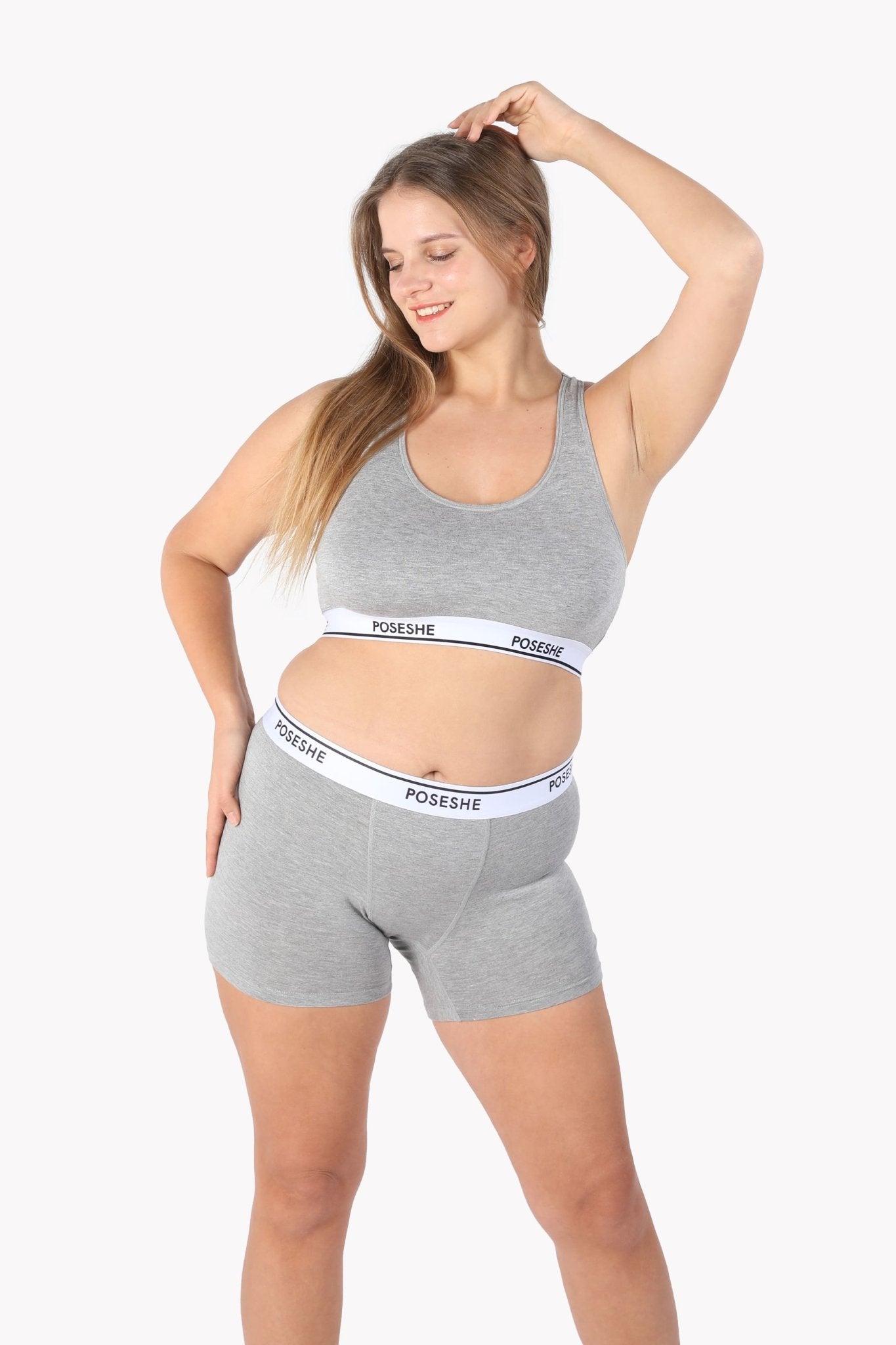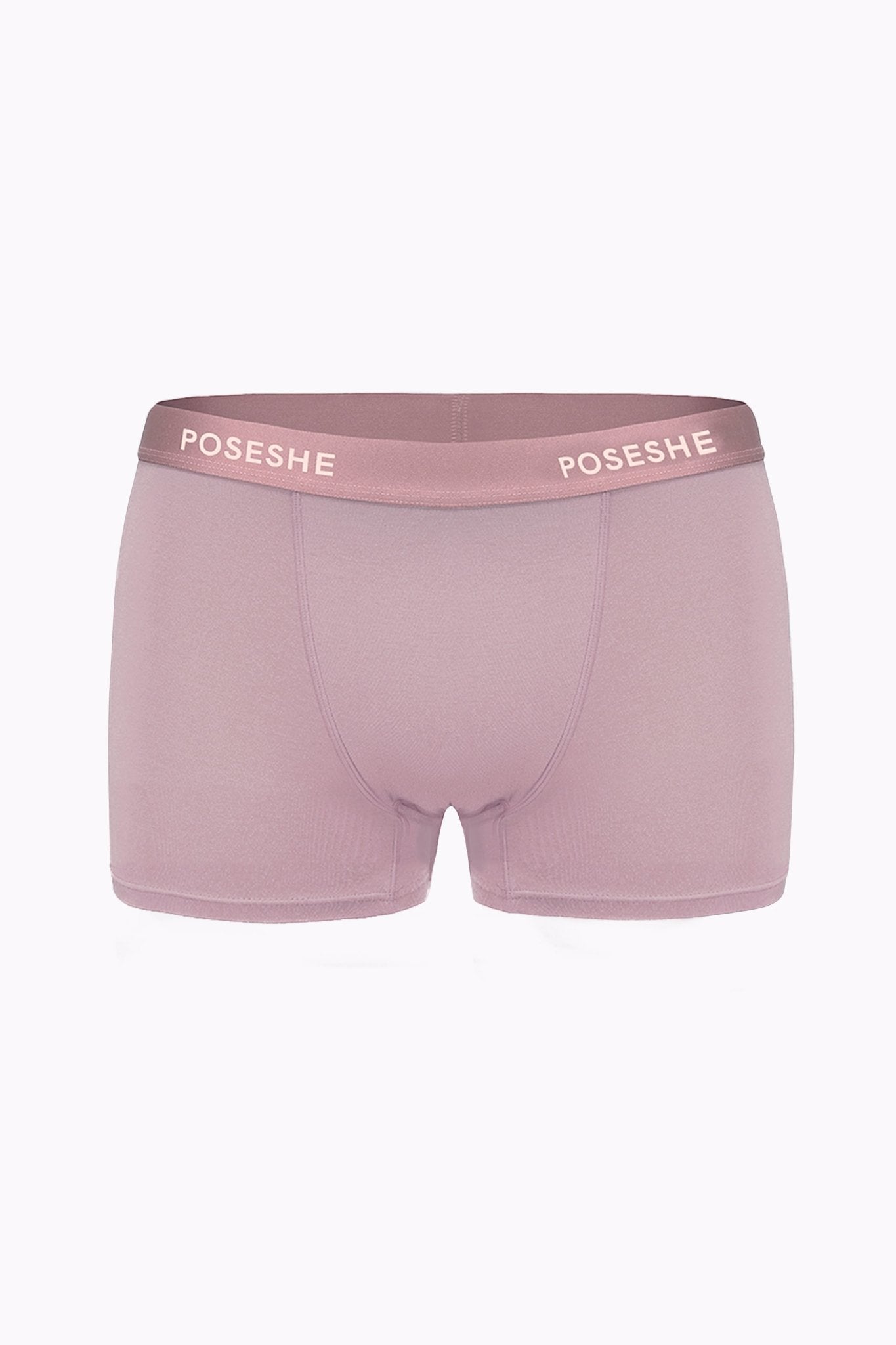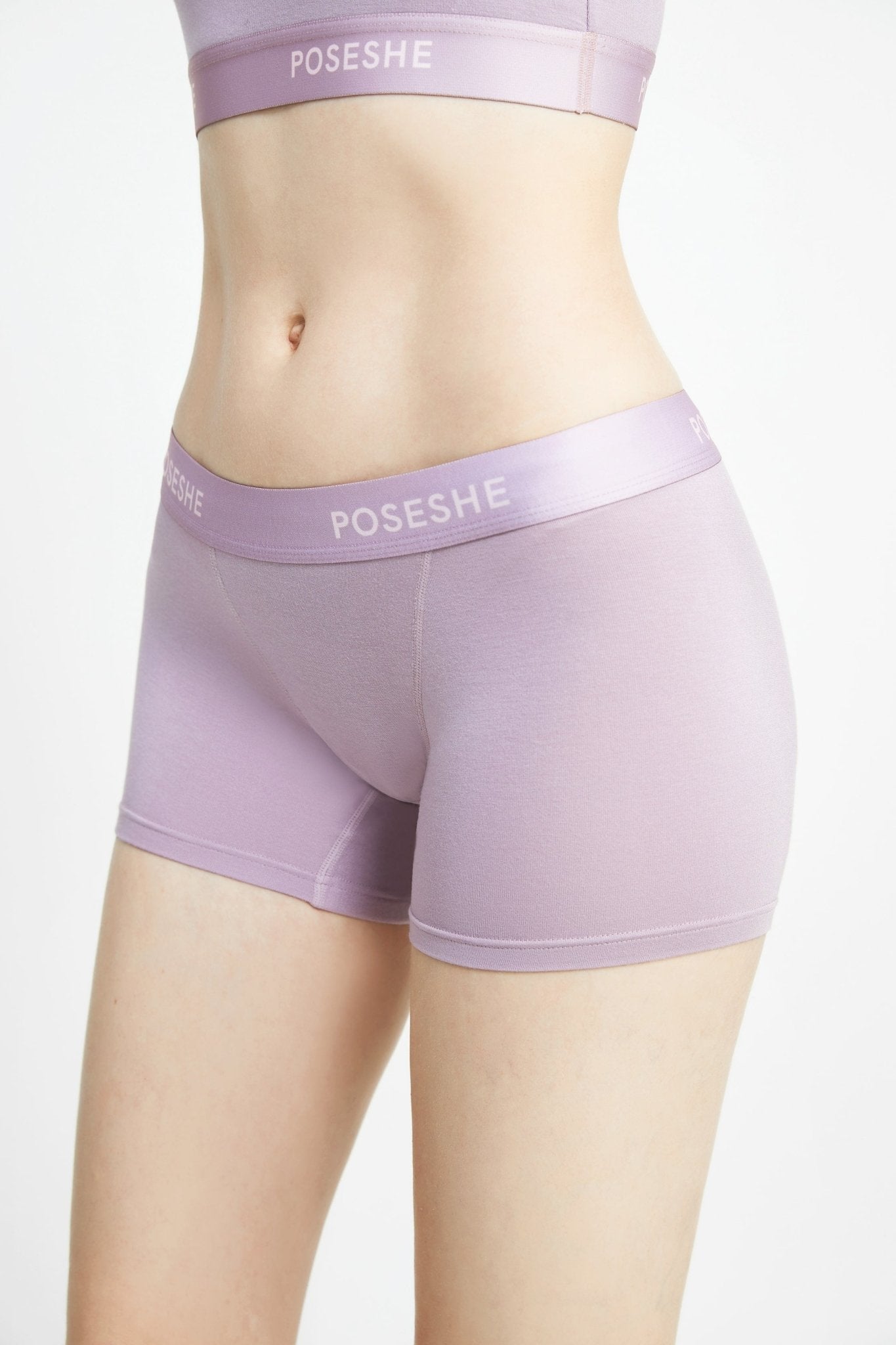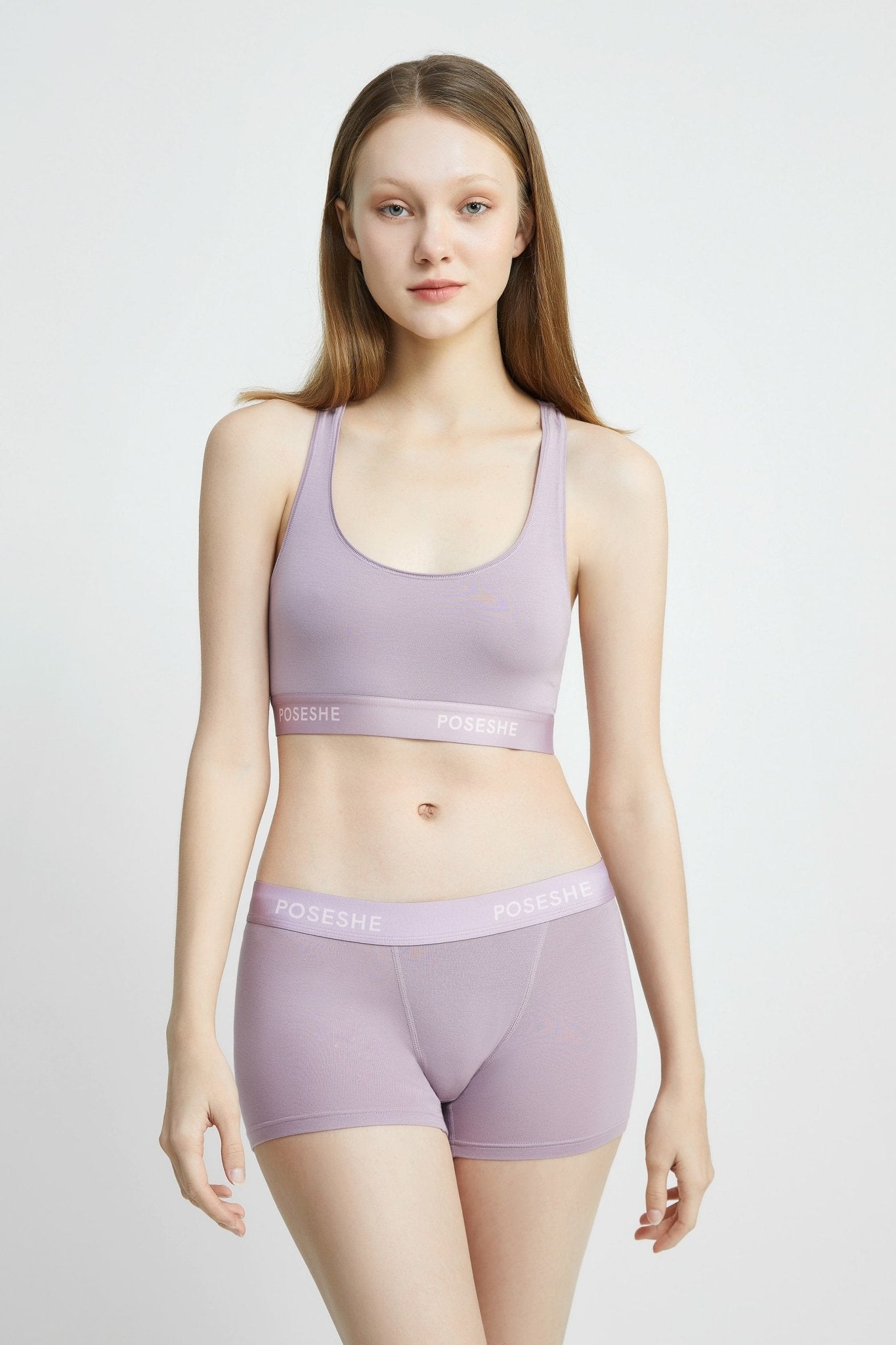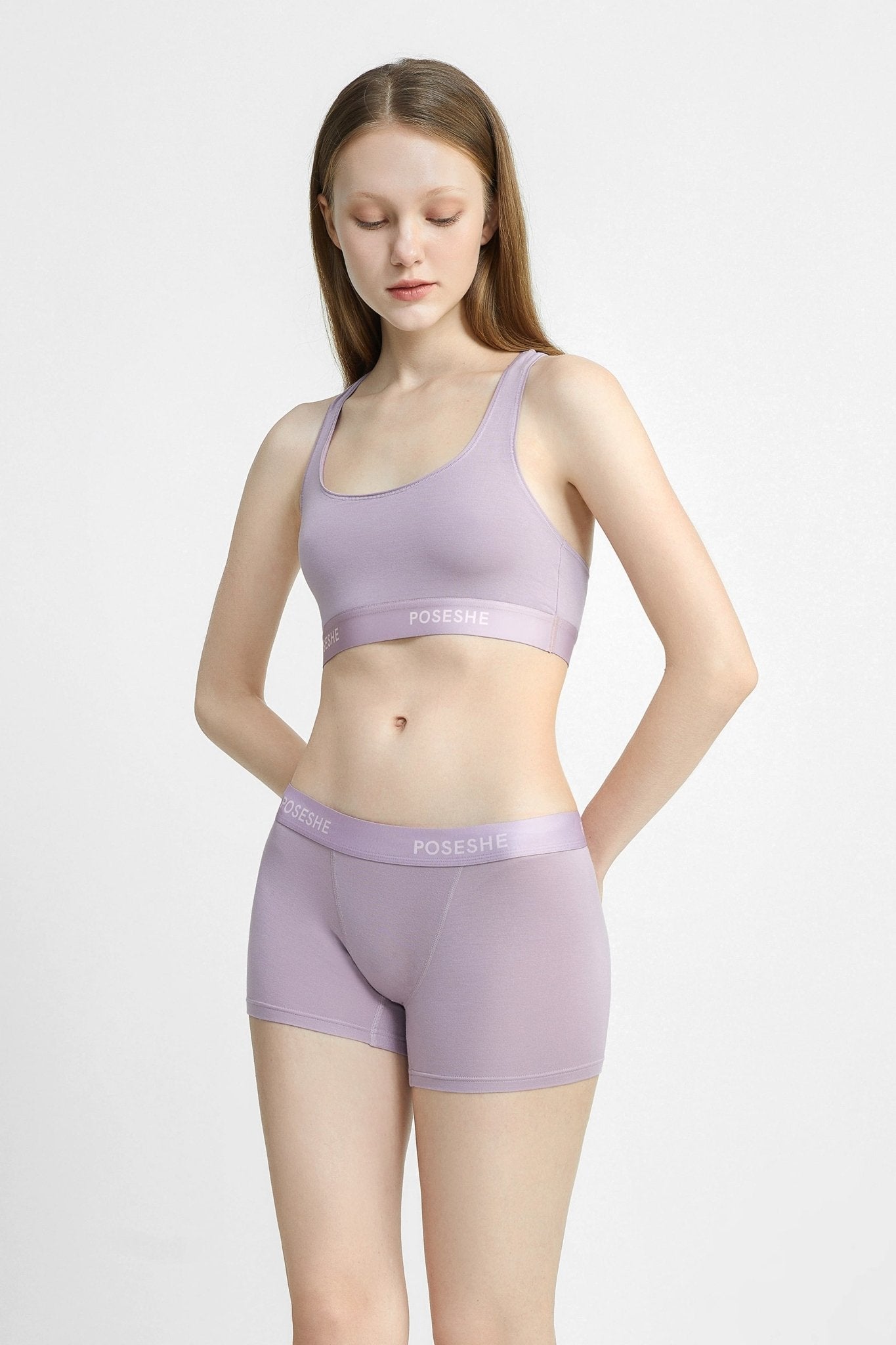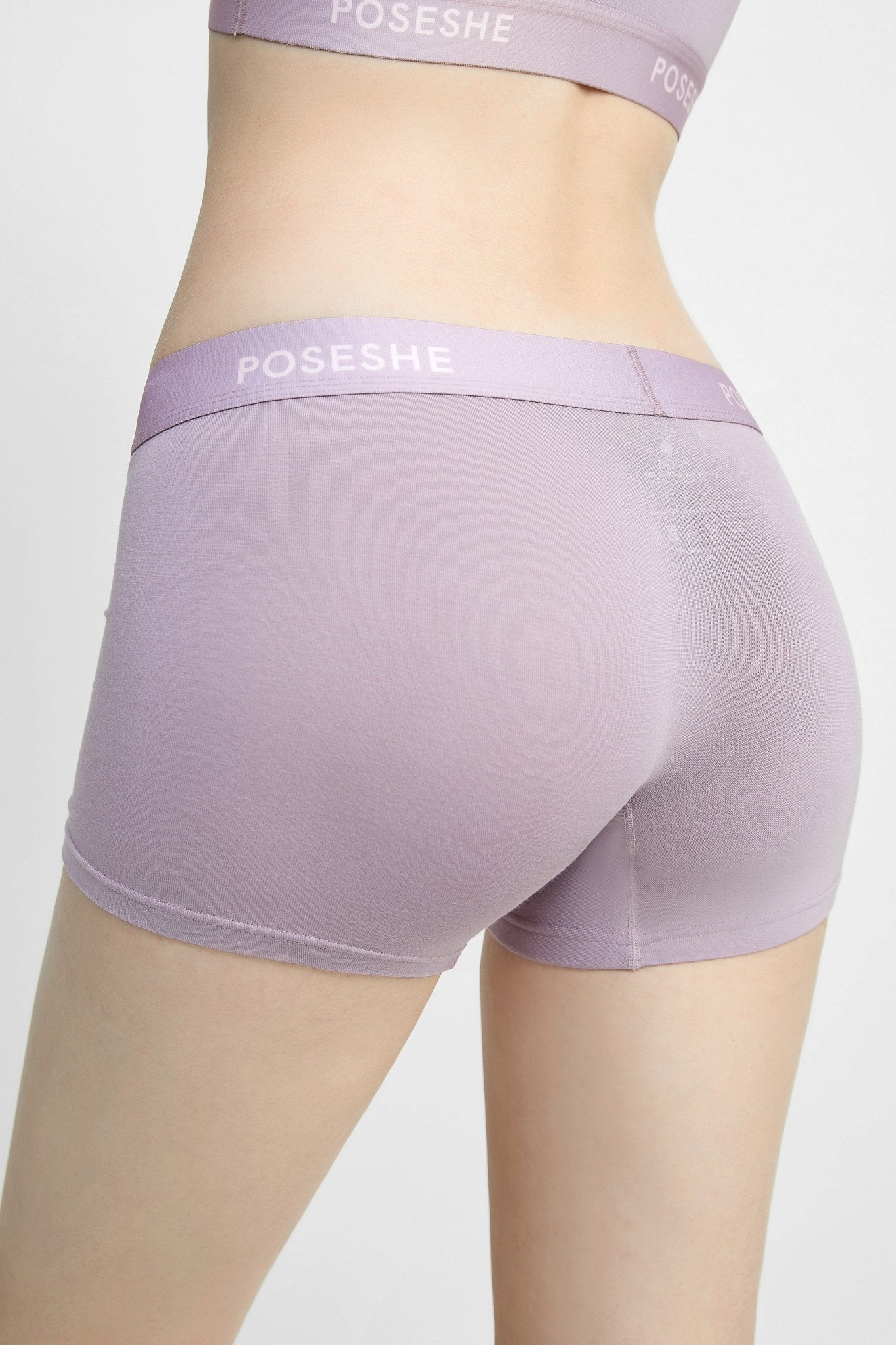 Body Liberator Boxer Brief, 3" Inseam
Sale price
$16.00 USD
Regular price
$16.00 USD
(/)
---
US 6-32

,

 

AU/UK 10-36
Wide

,

 no-roll

,

 flexible waistband
Anti-chafing & Moisture-wicking
Super-soft

,

 

breathable and durable
True to size

, regular & plus size

Perfect as underwear, loungewear, sleep
Natural and sustainable fabric
100% Biodegradable packages
Length: 3''inseam
Material: 95% Micro-Modal, 5% Spandex
Machine wash on gentle. No bleach. Dry flat. Do not dry clean.
Is this your first order? Try on your first pair of Body Liberator risk-free to find your perfect fit.
If you are not completely satisfied, email us. No need to return the first pair.
Choose options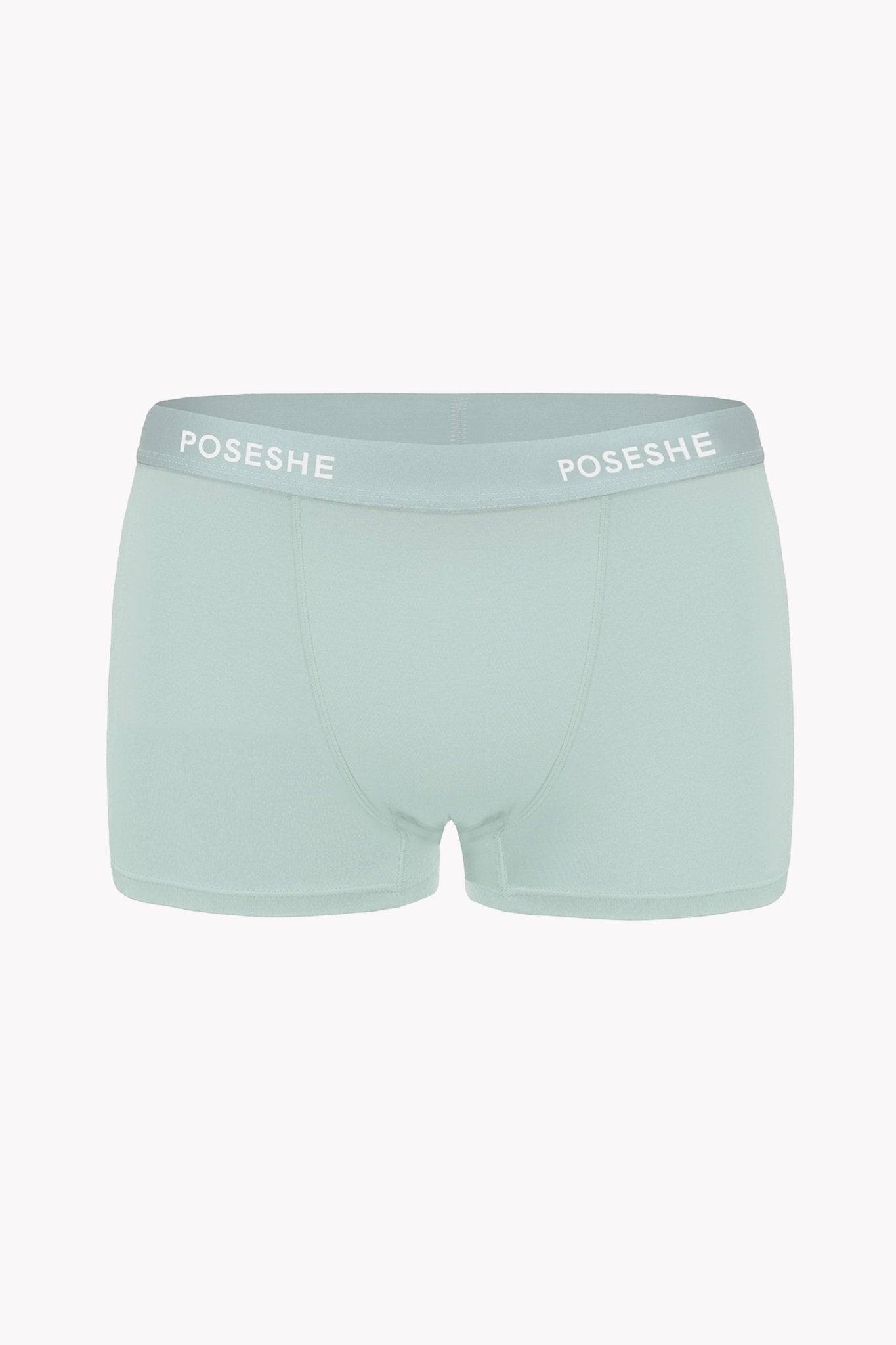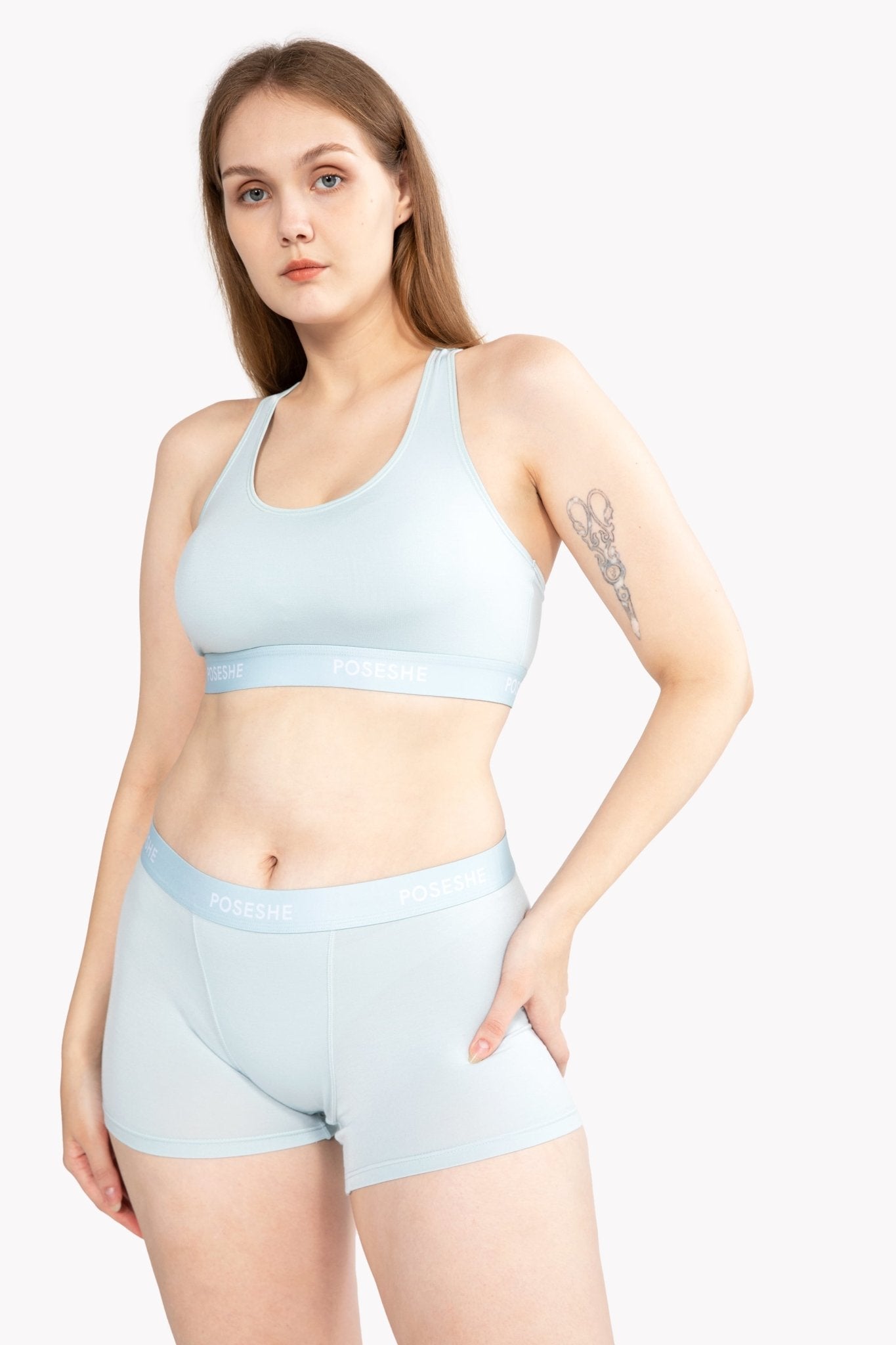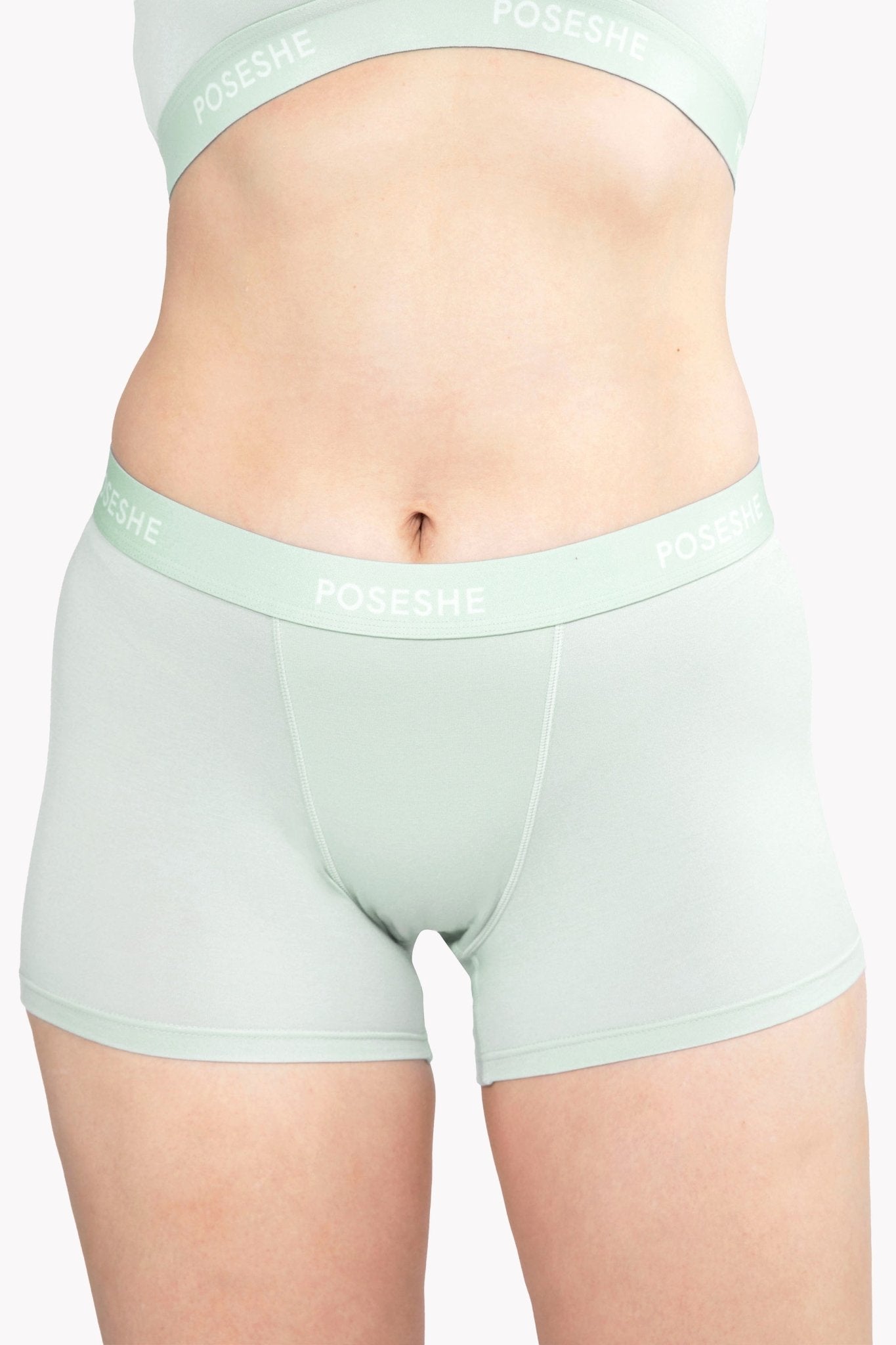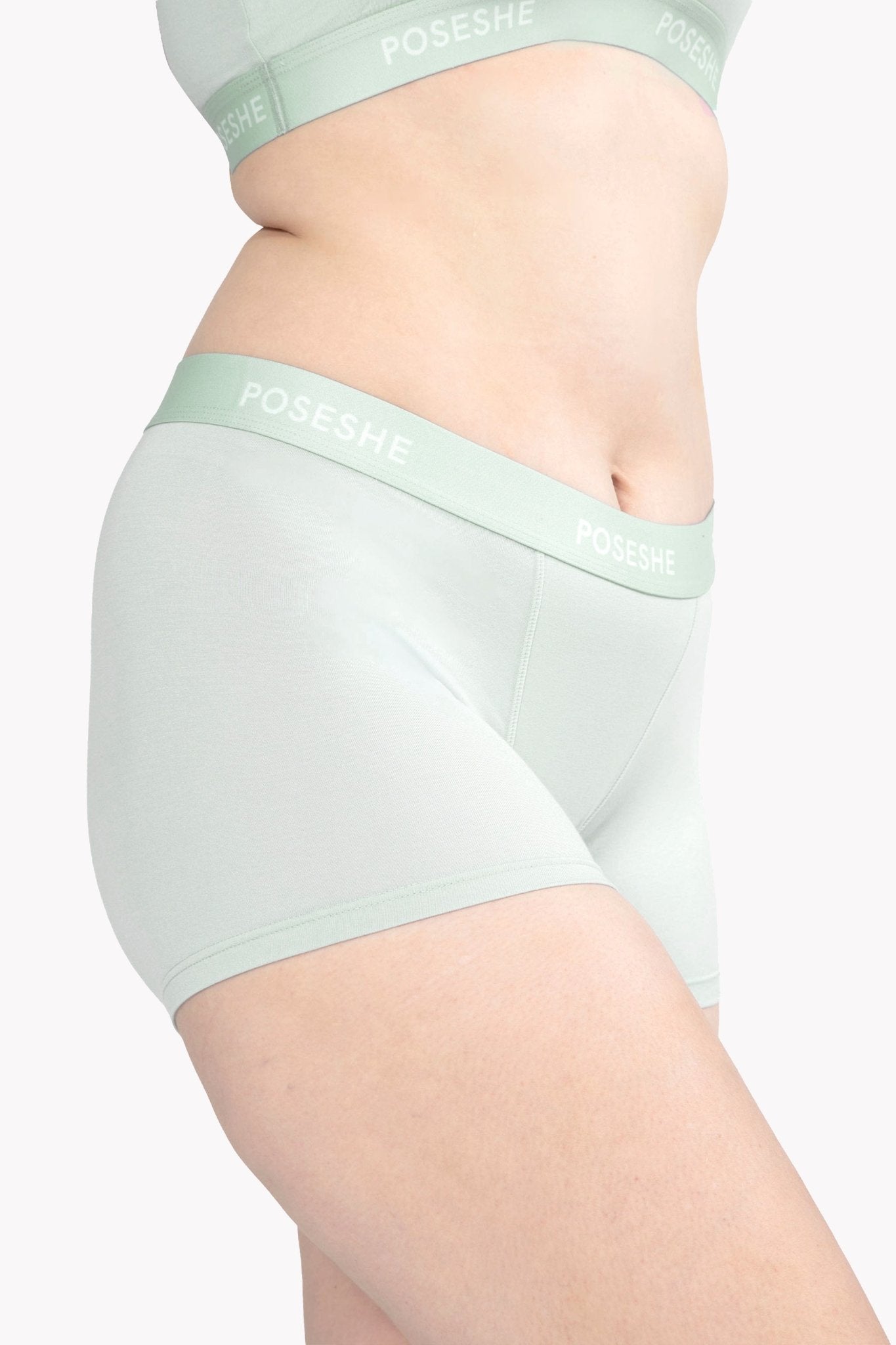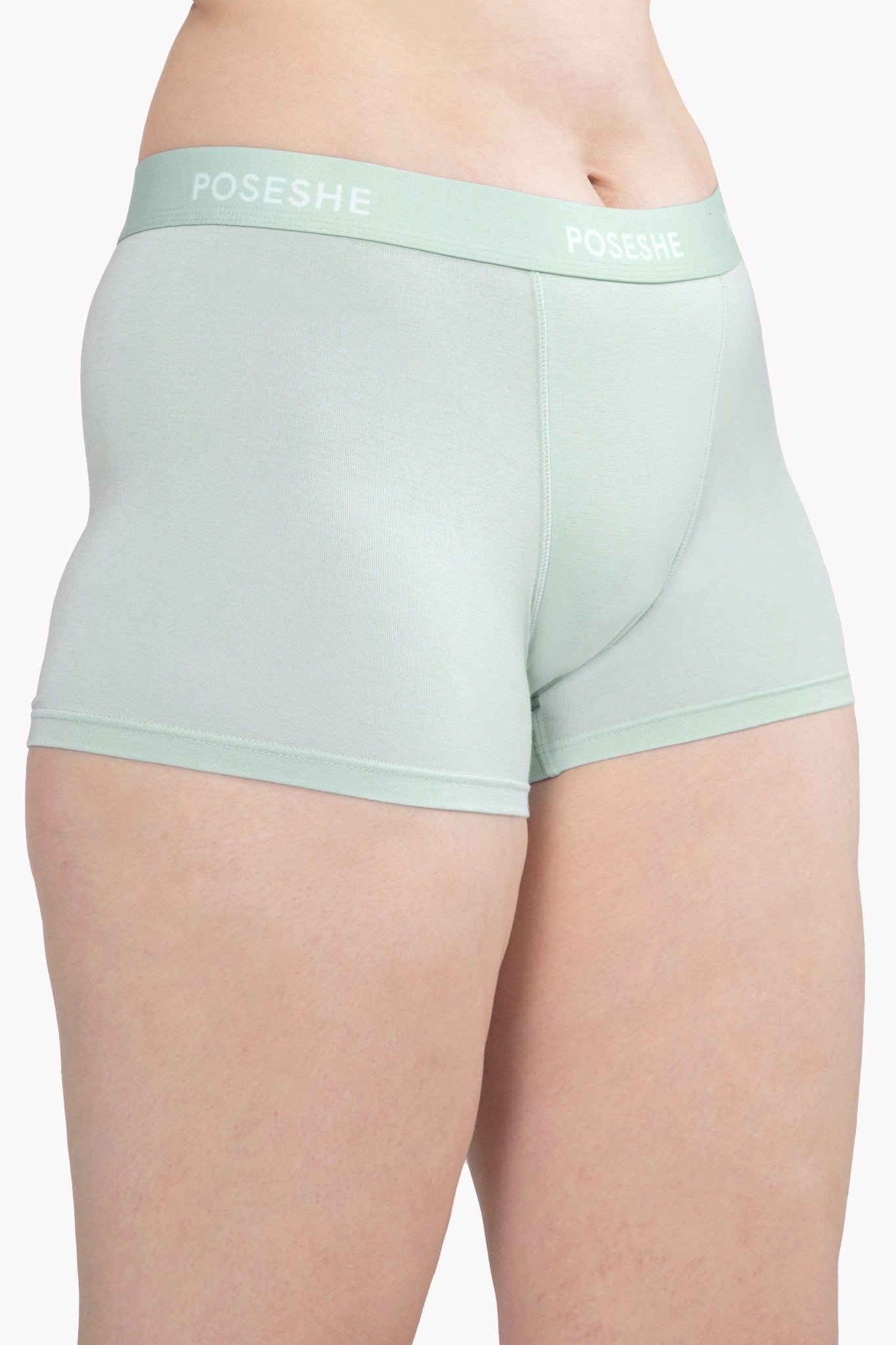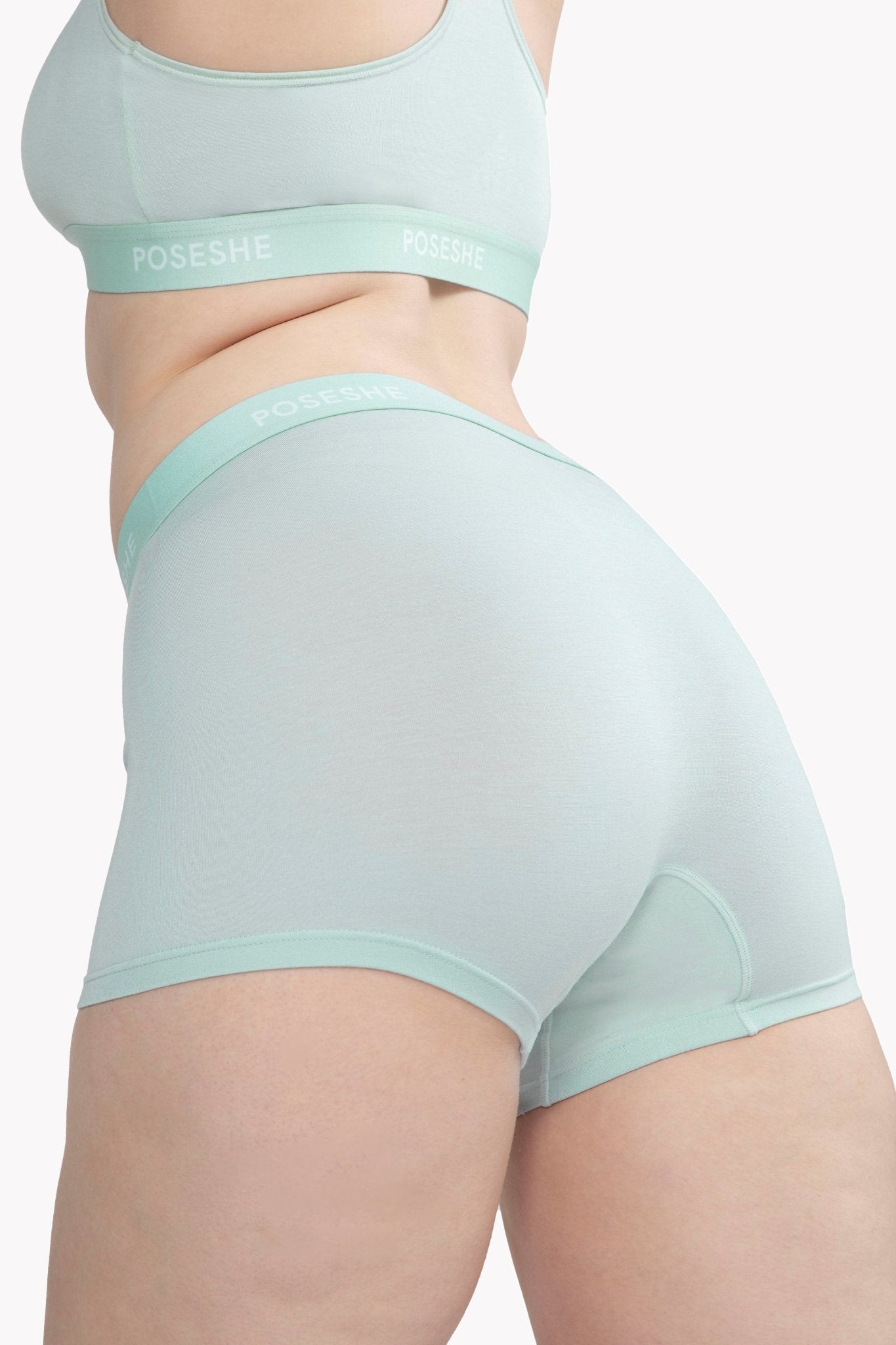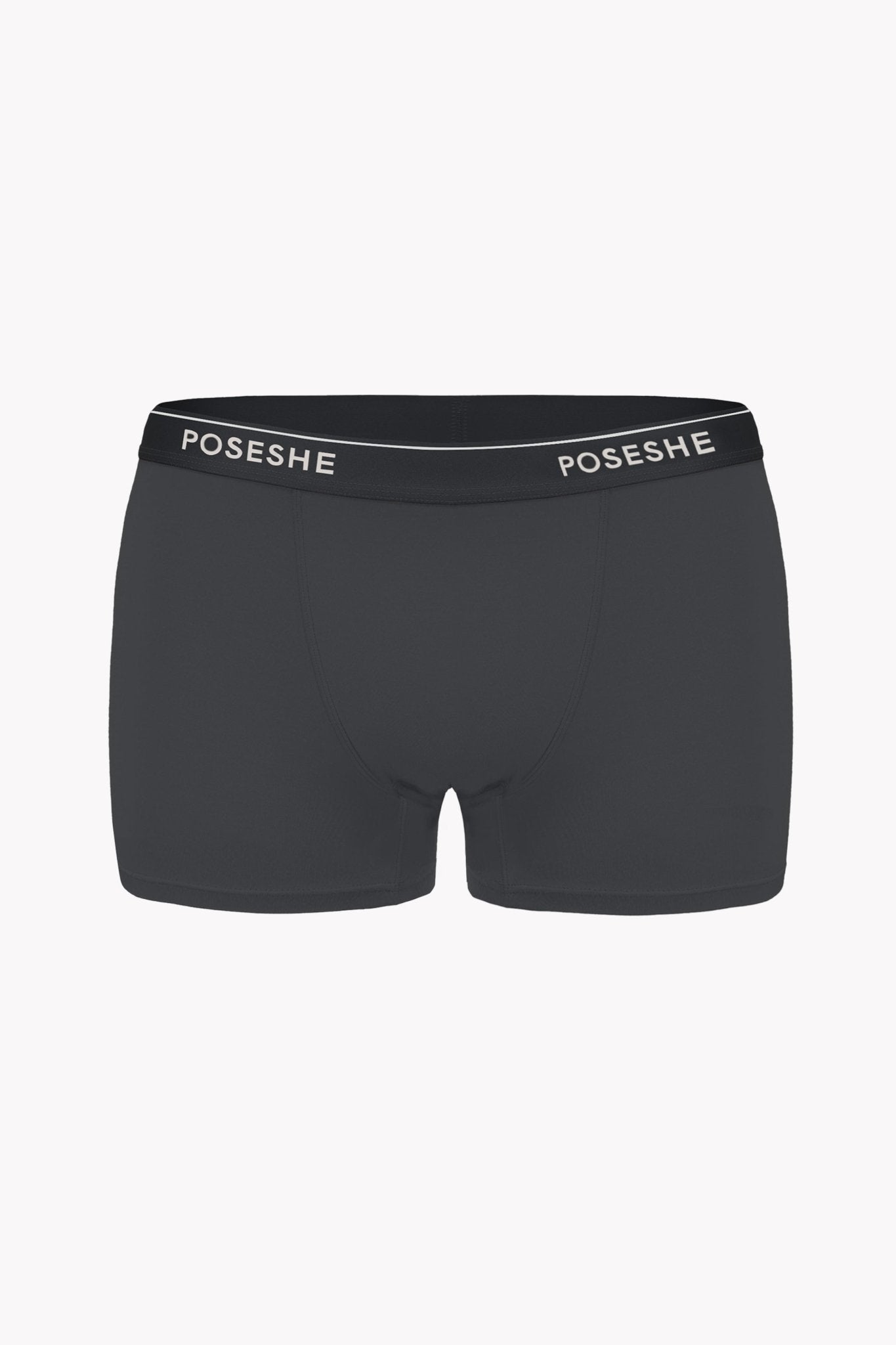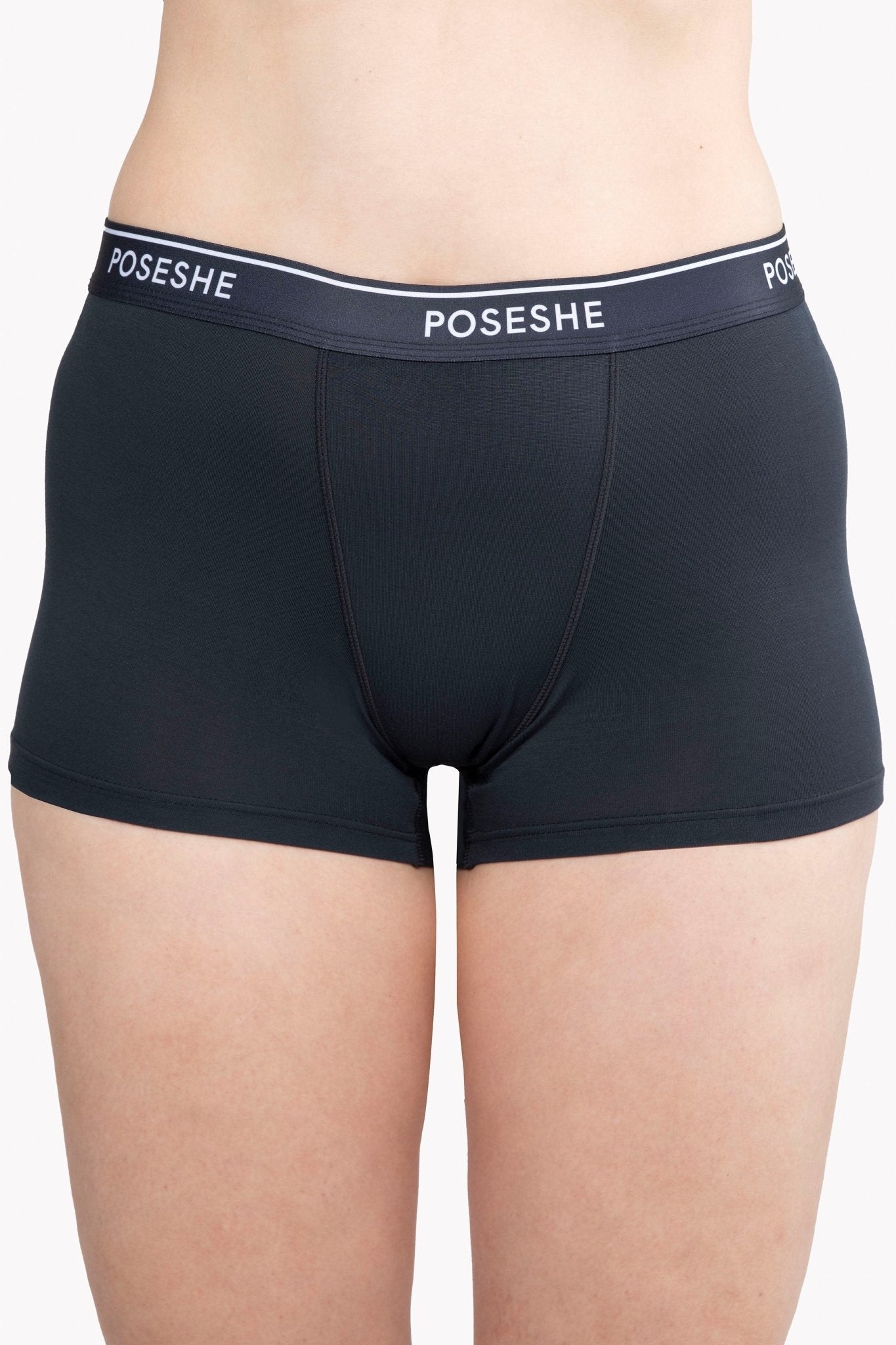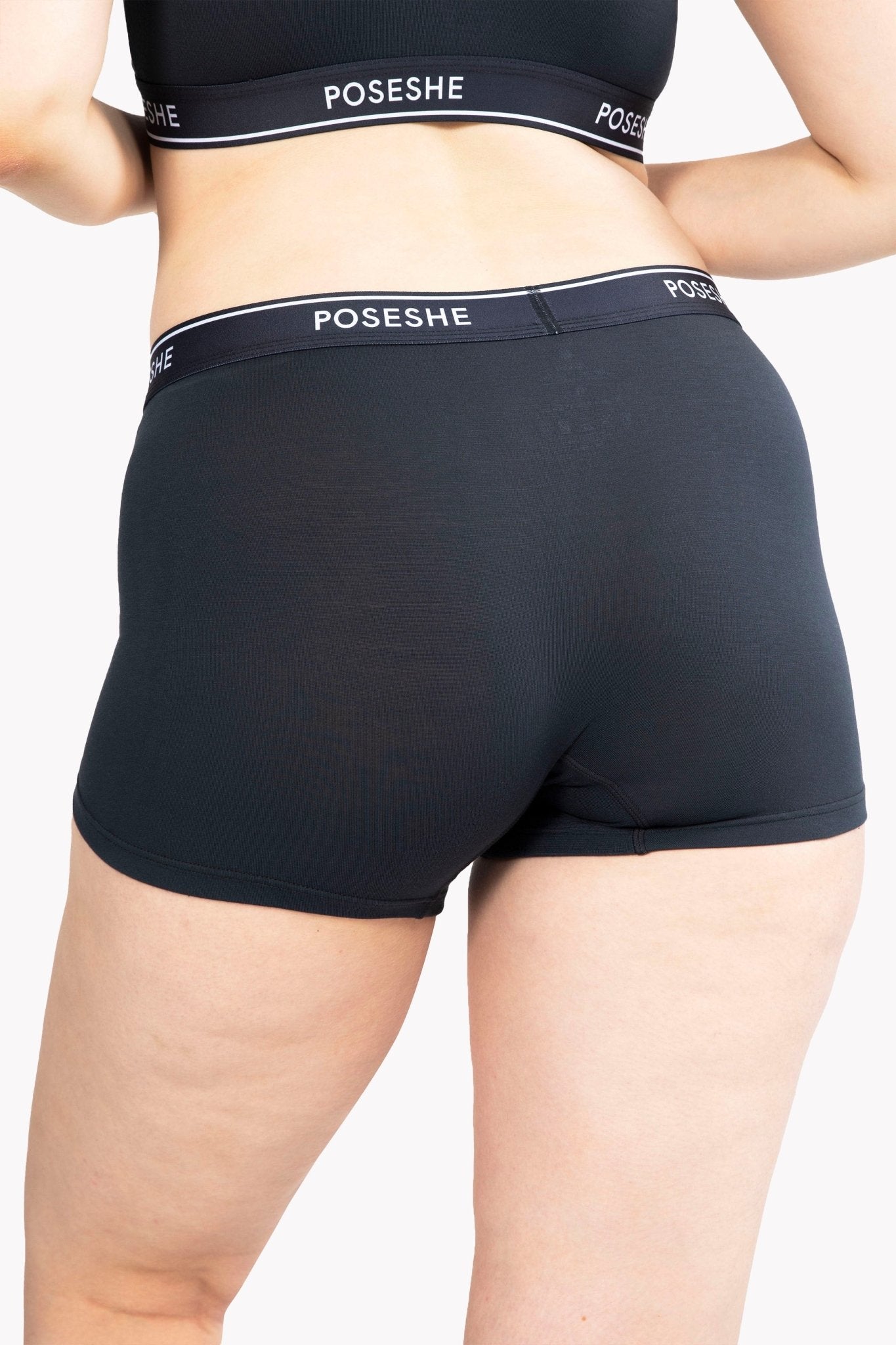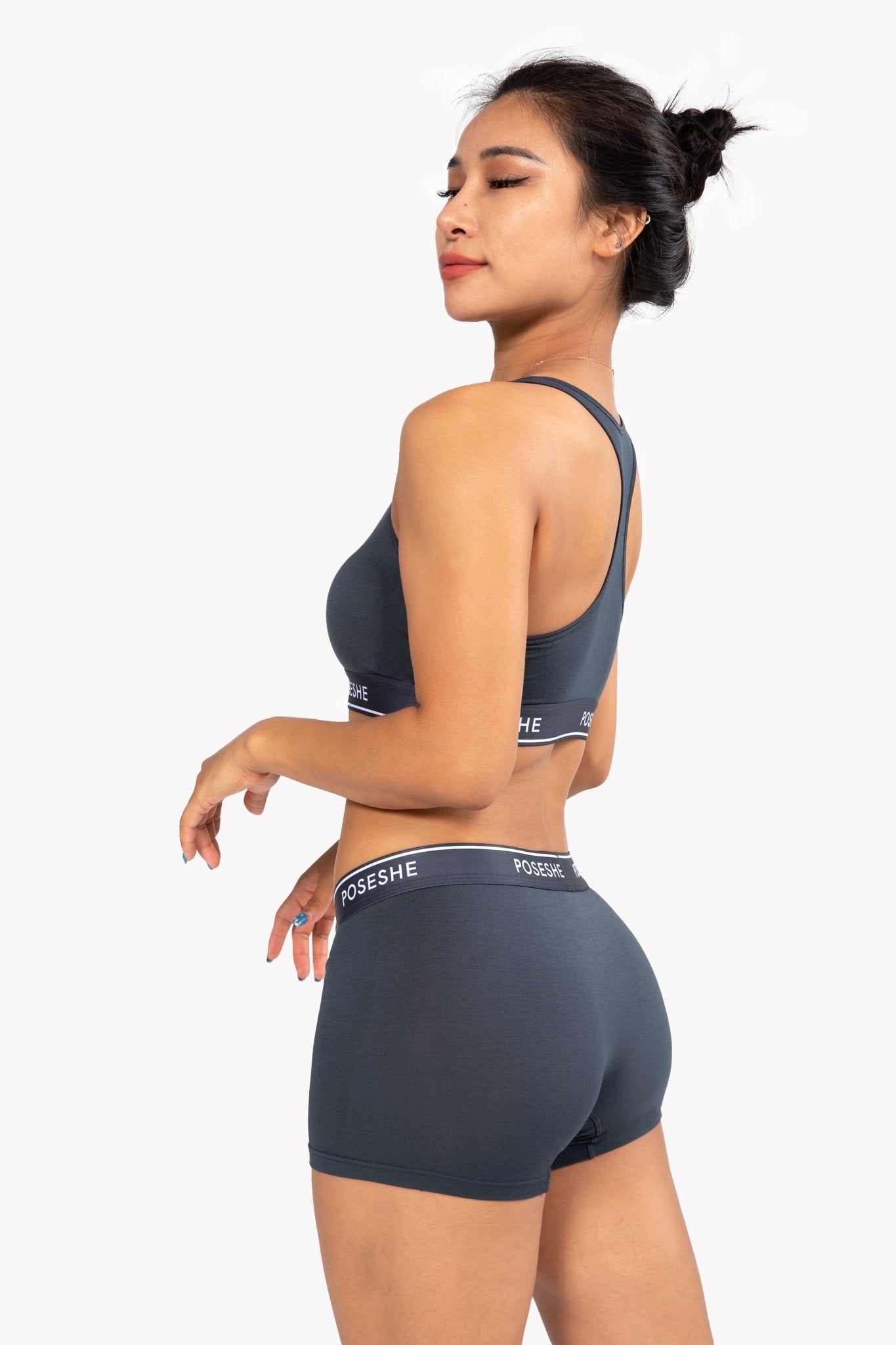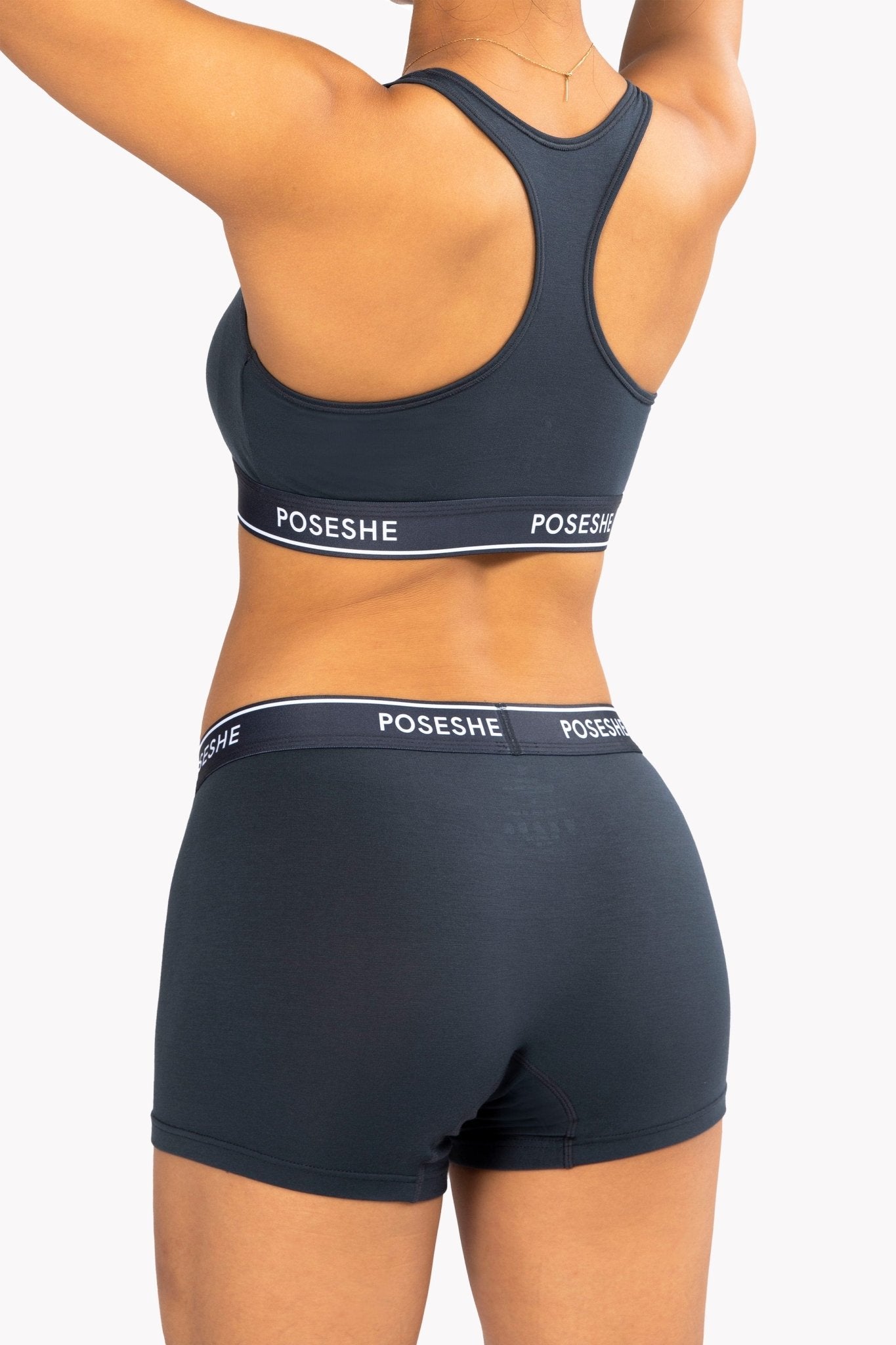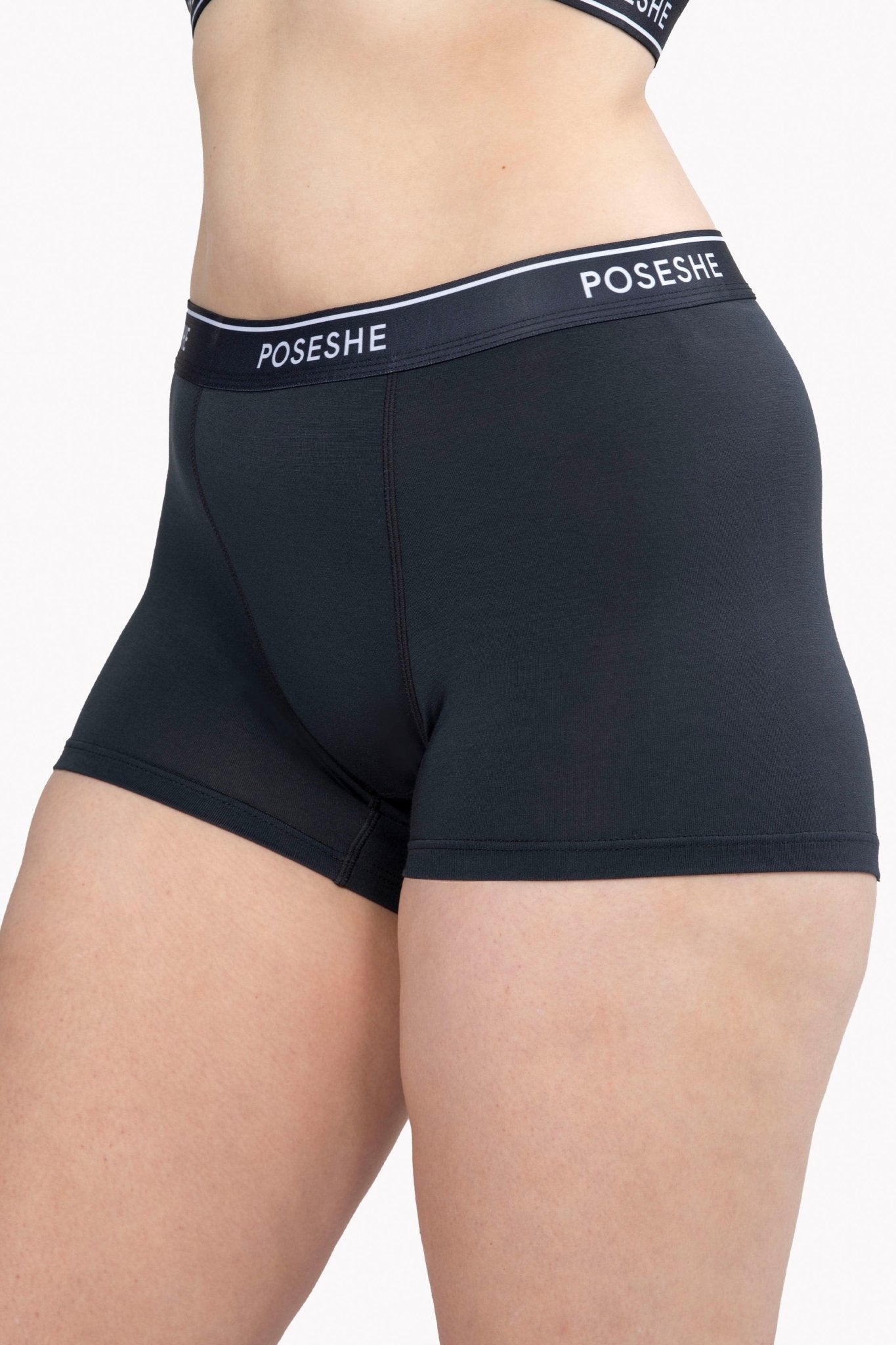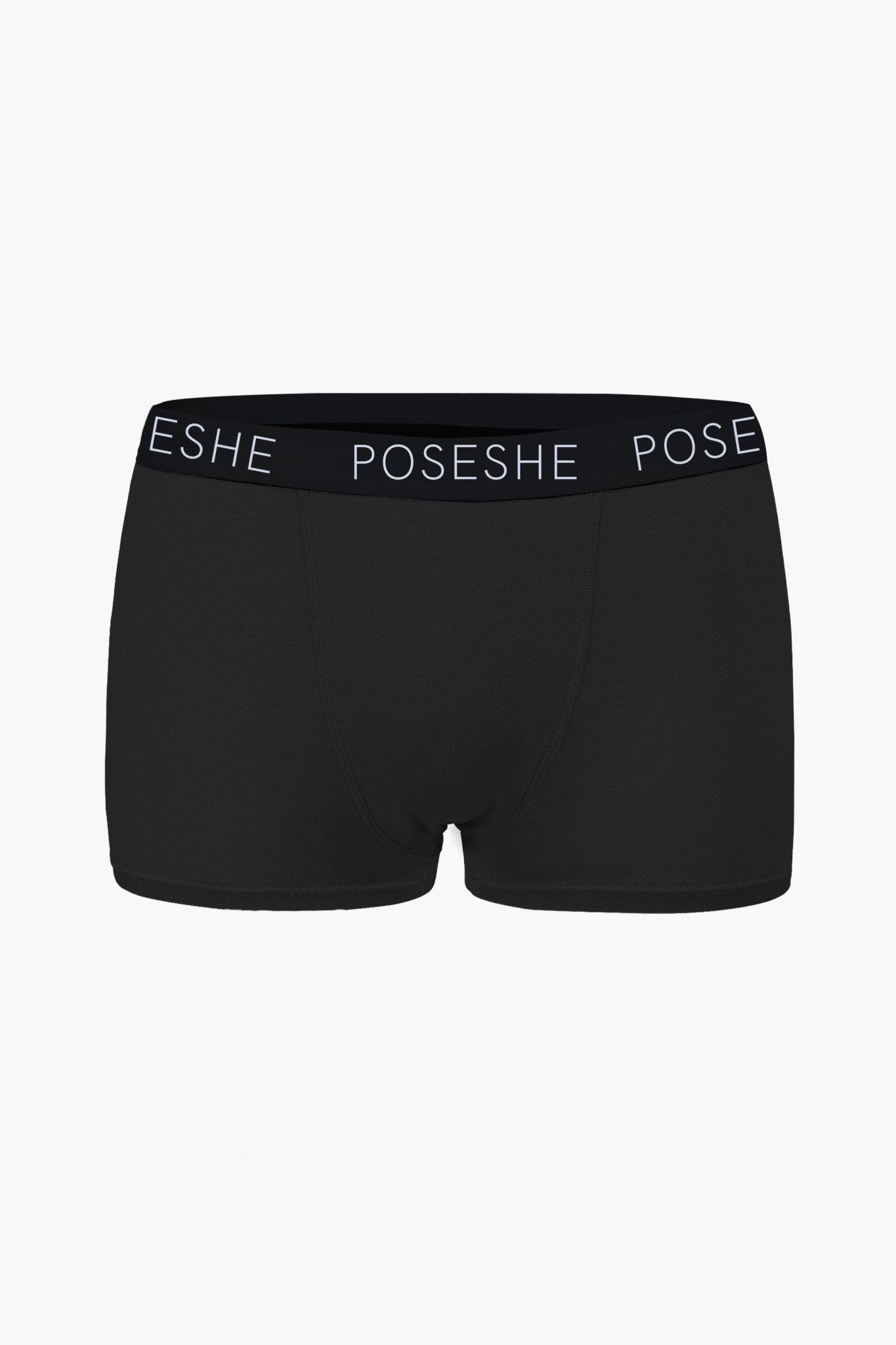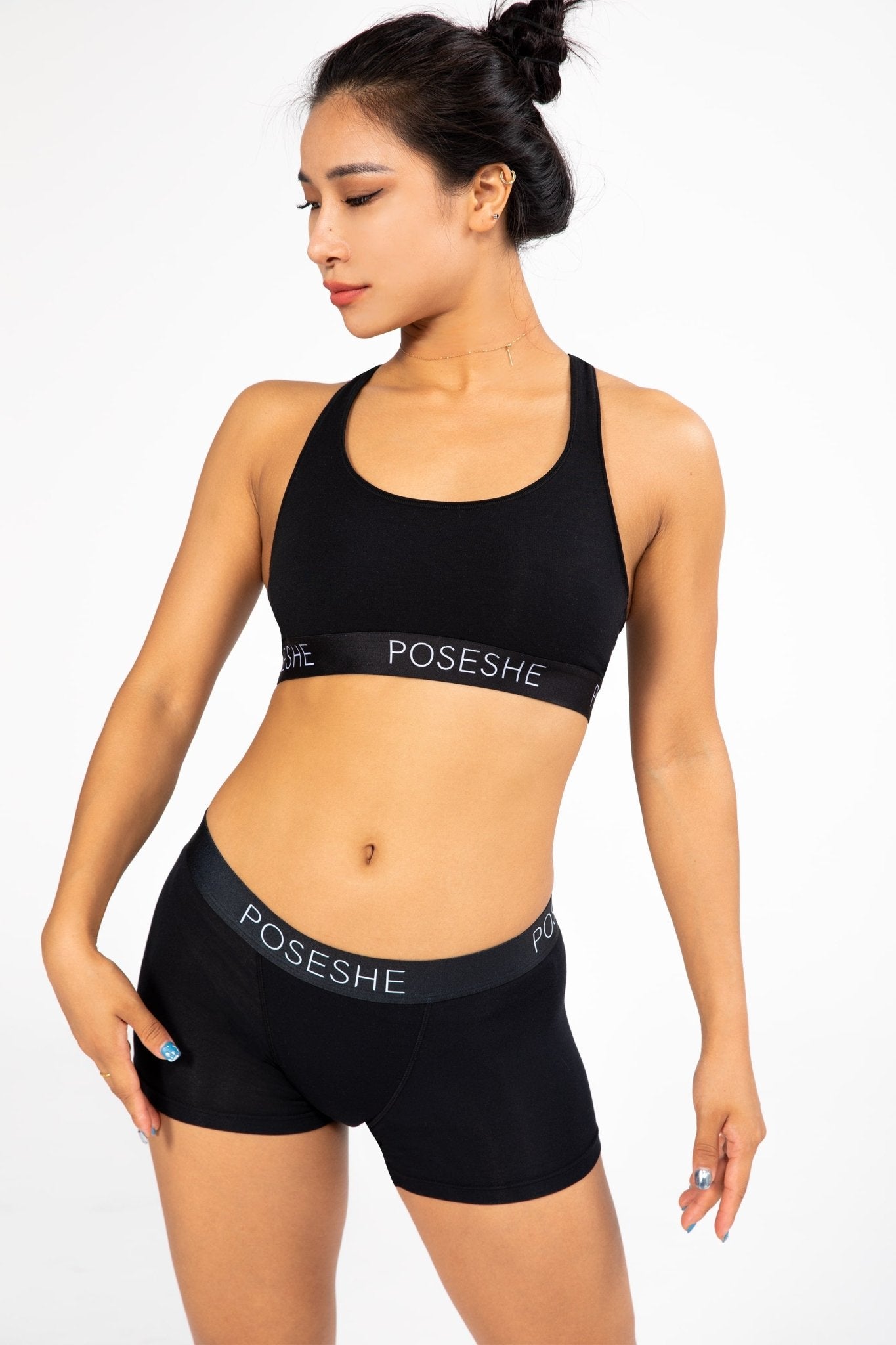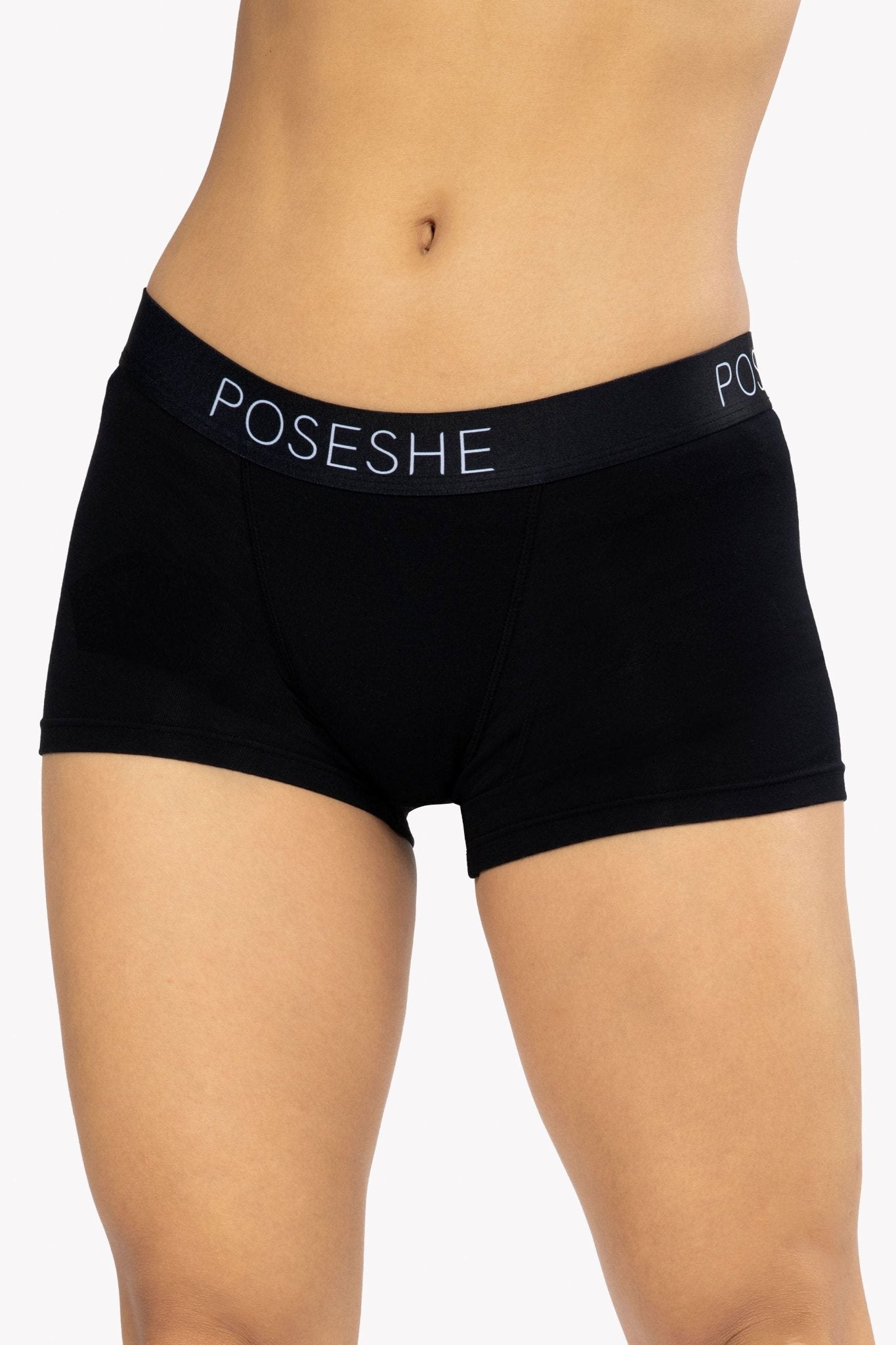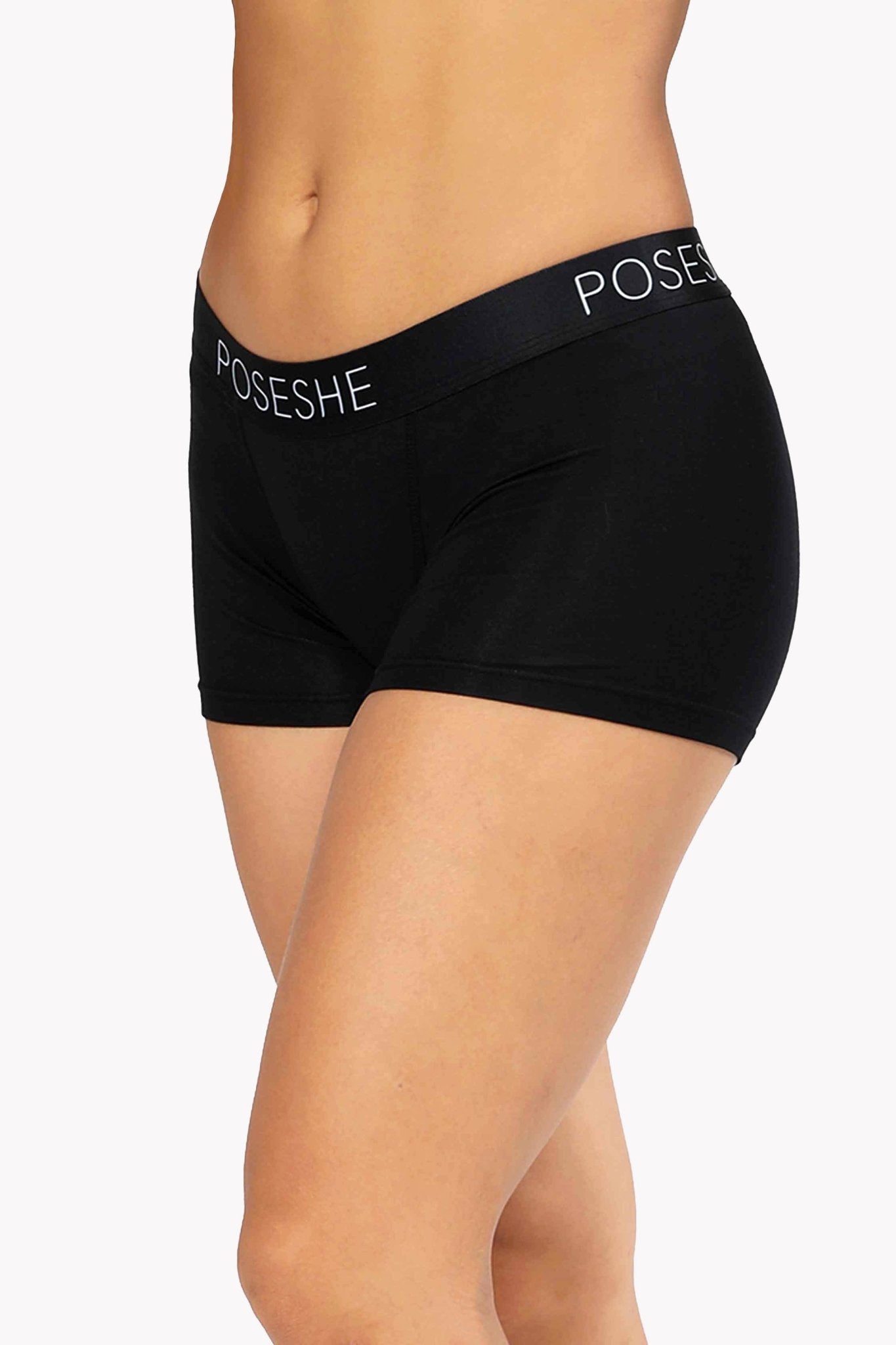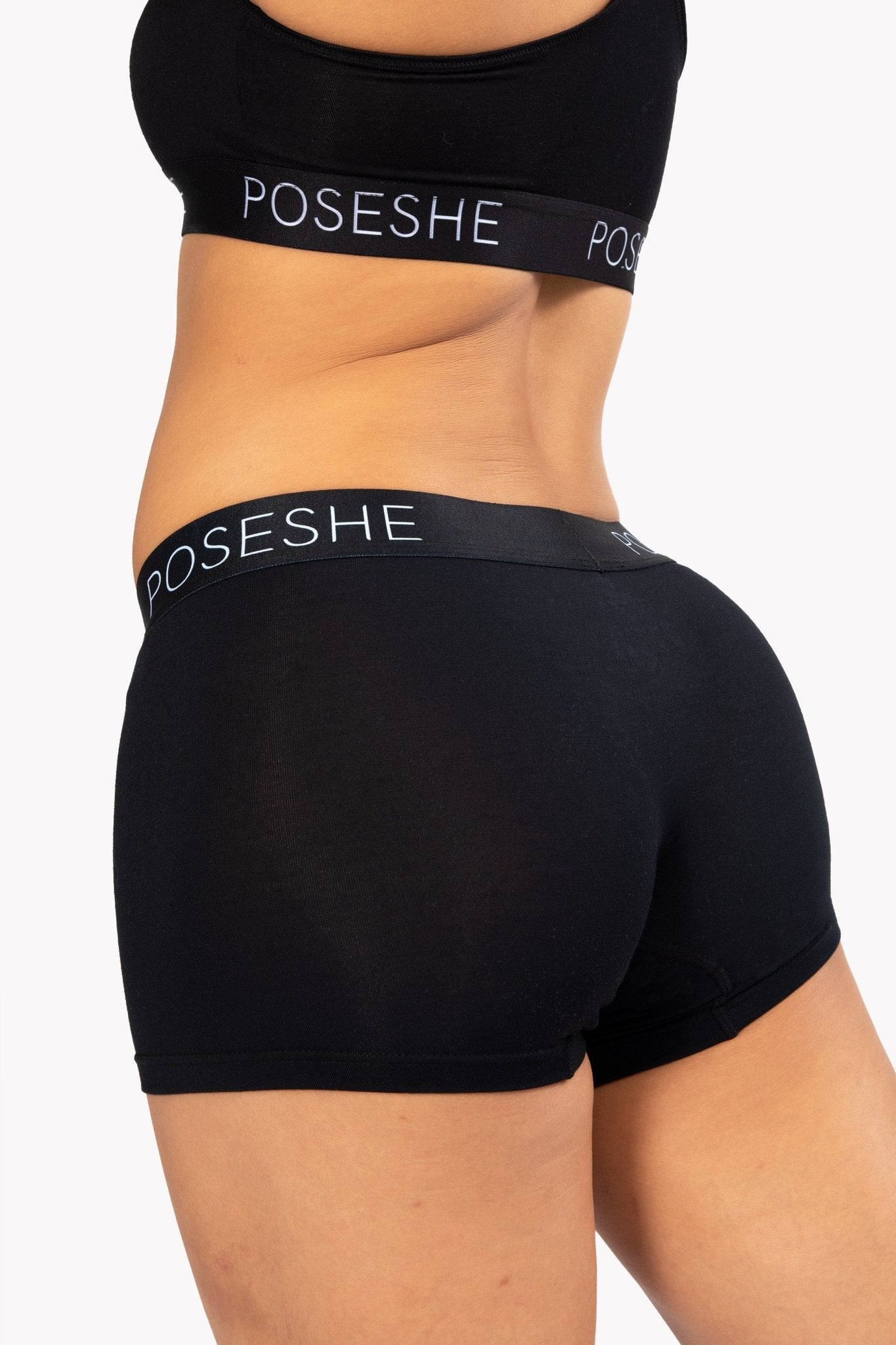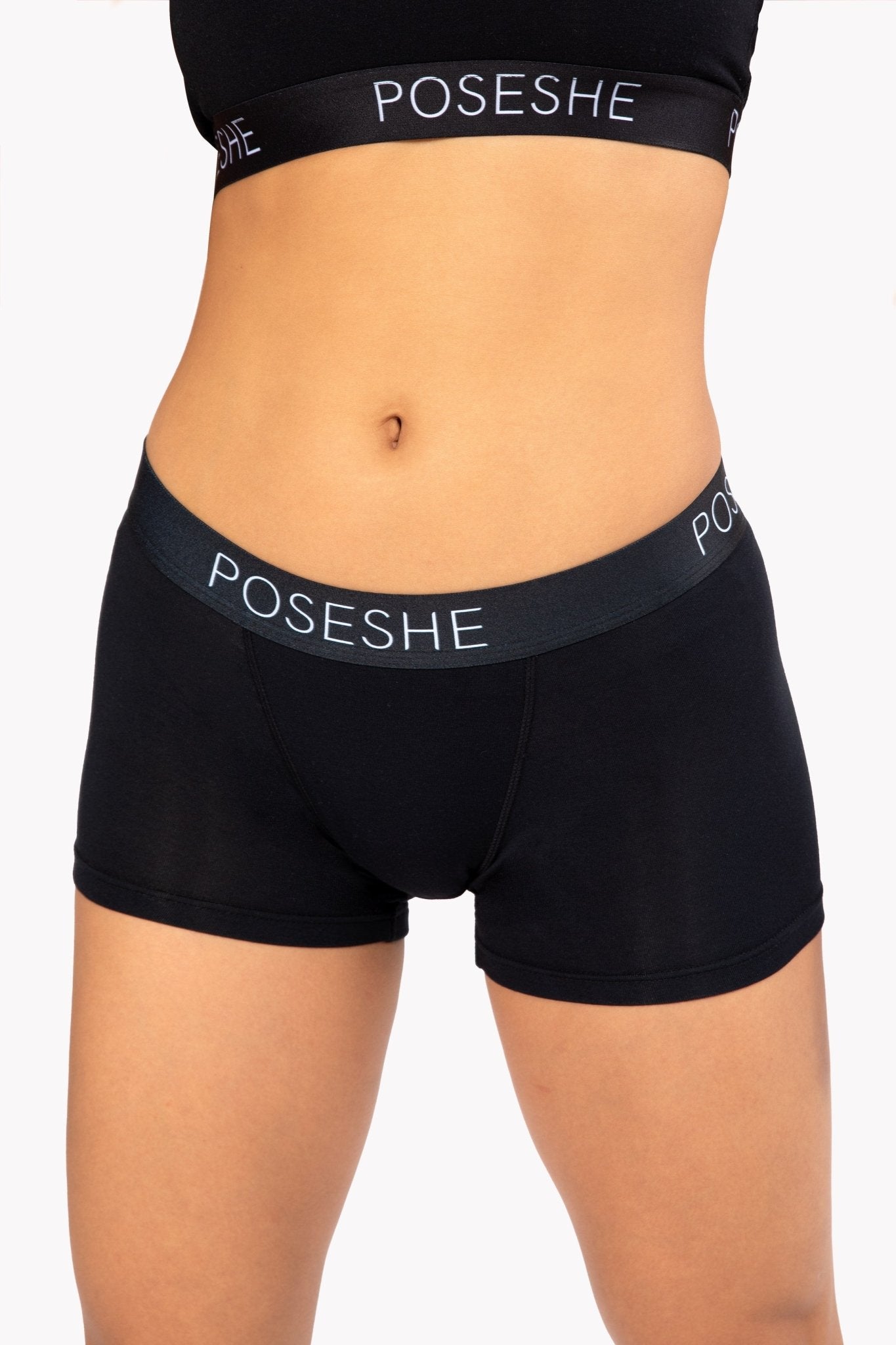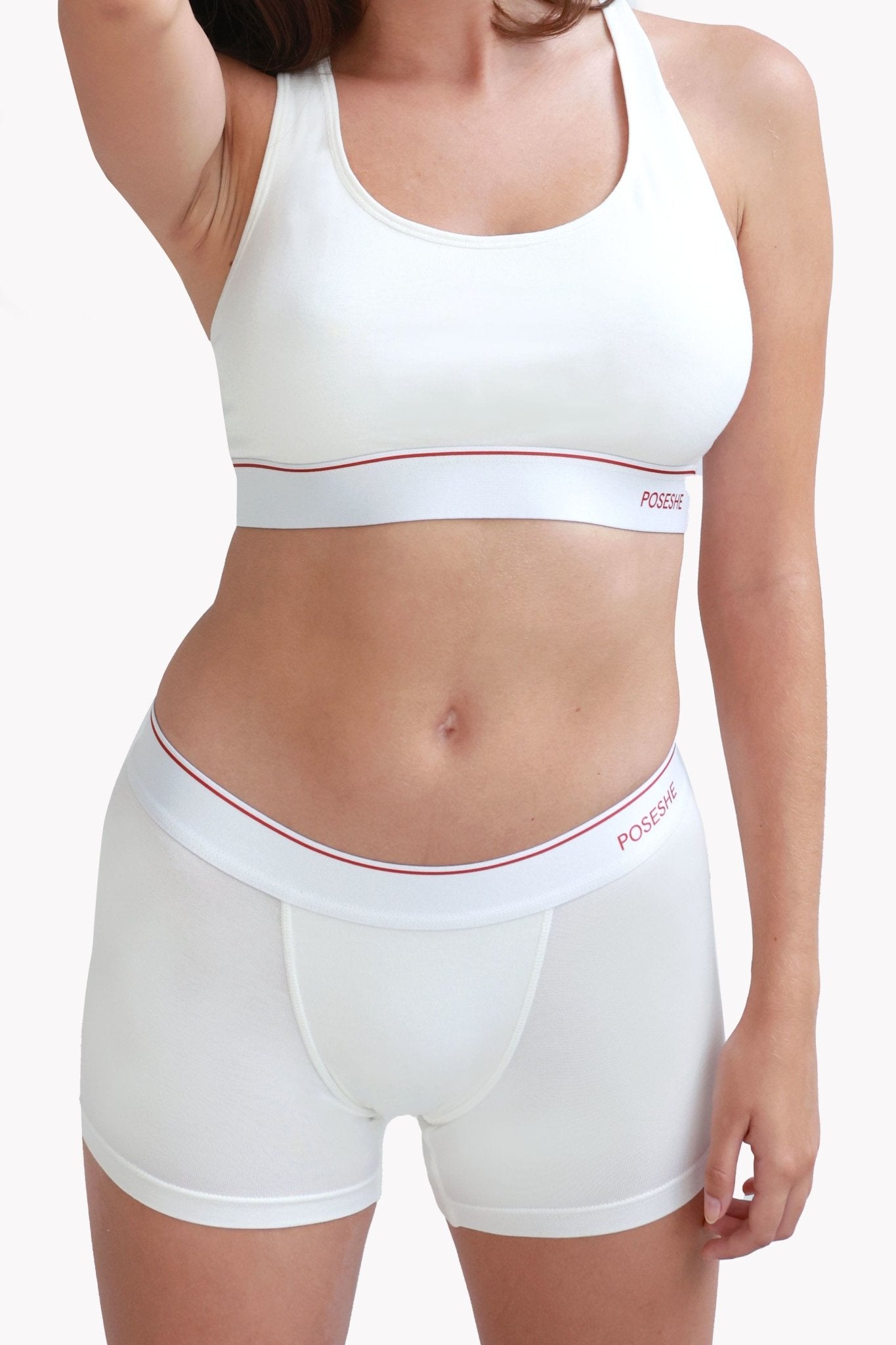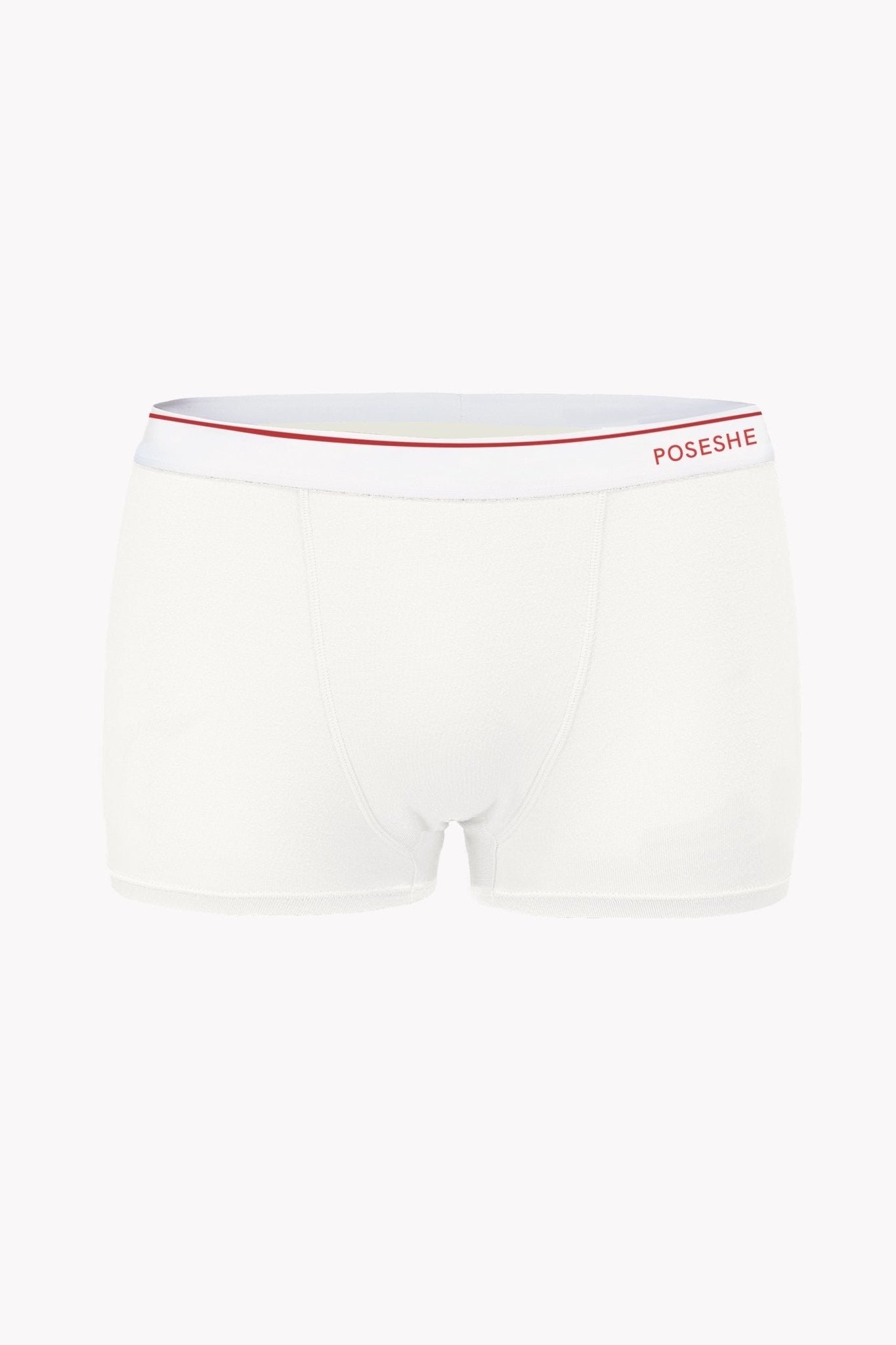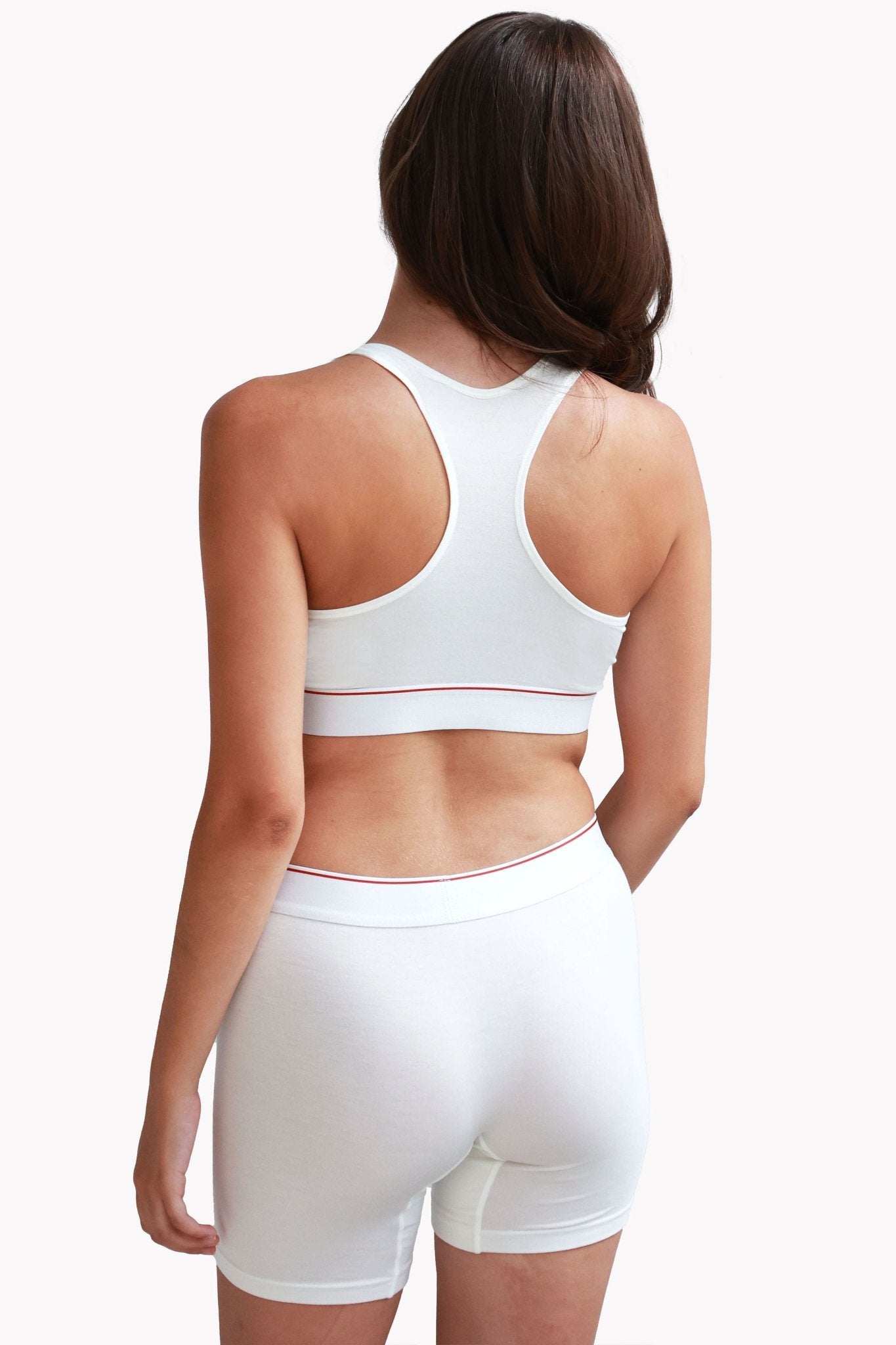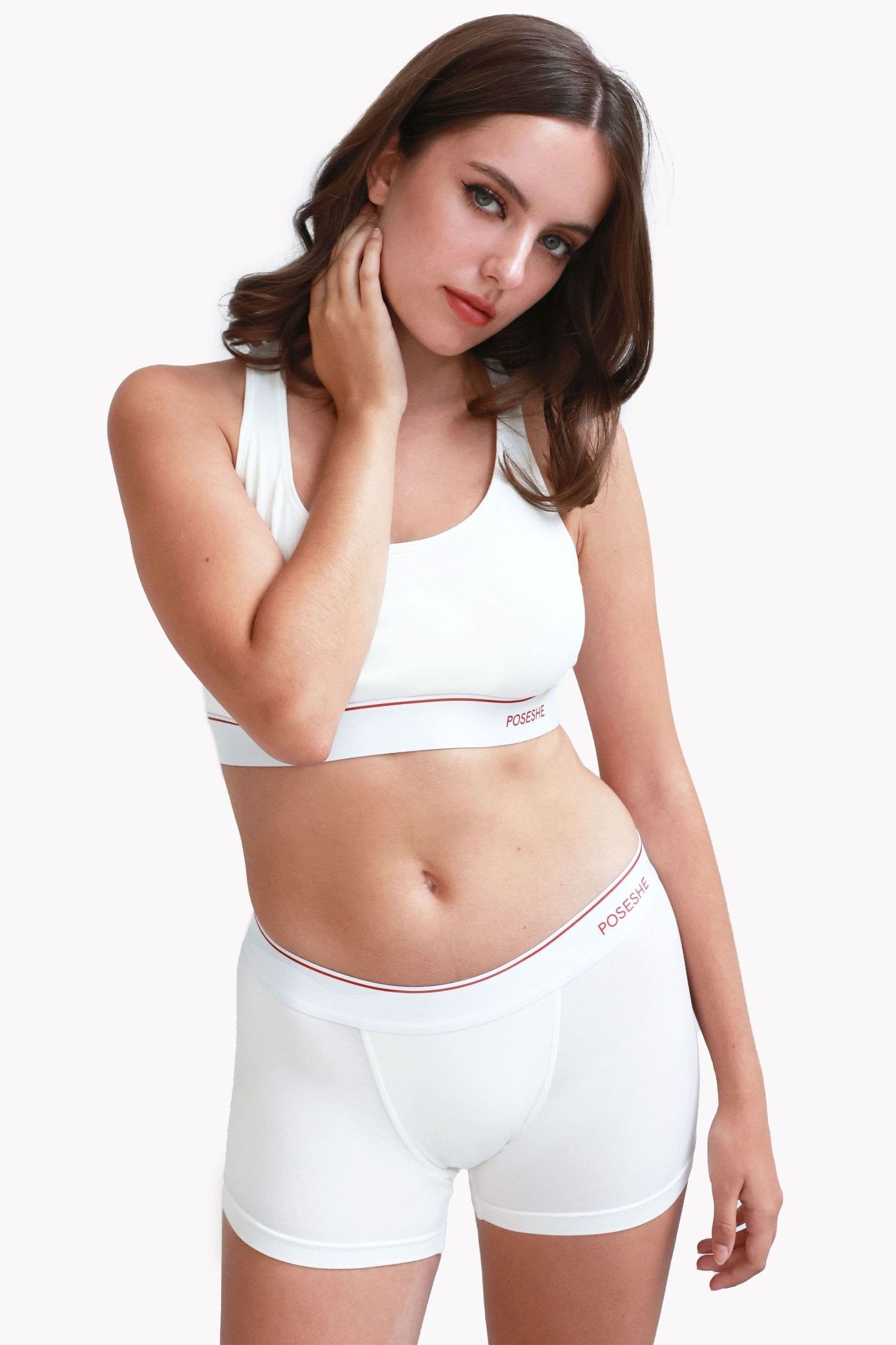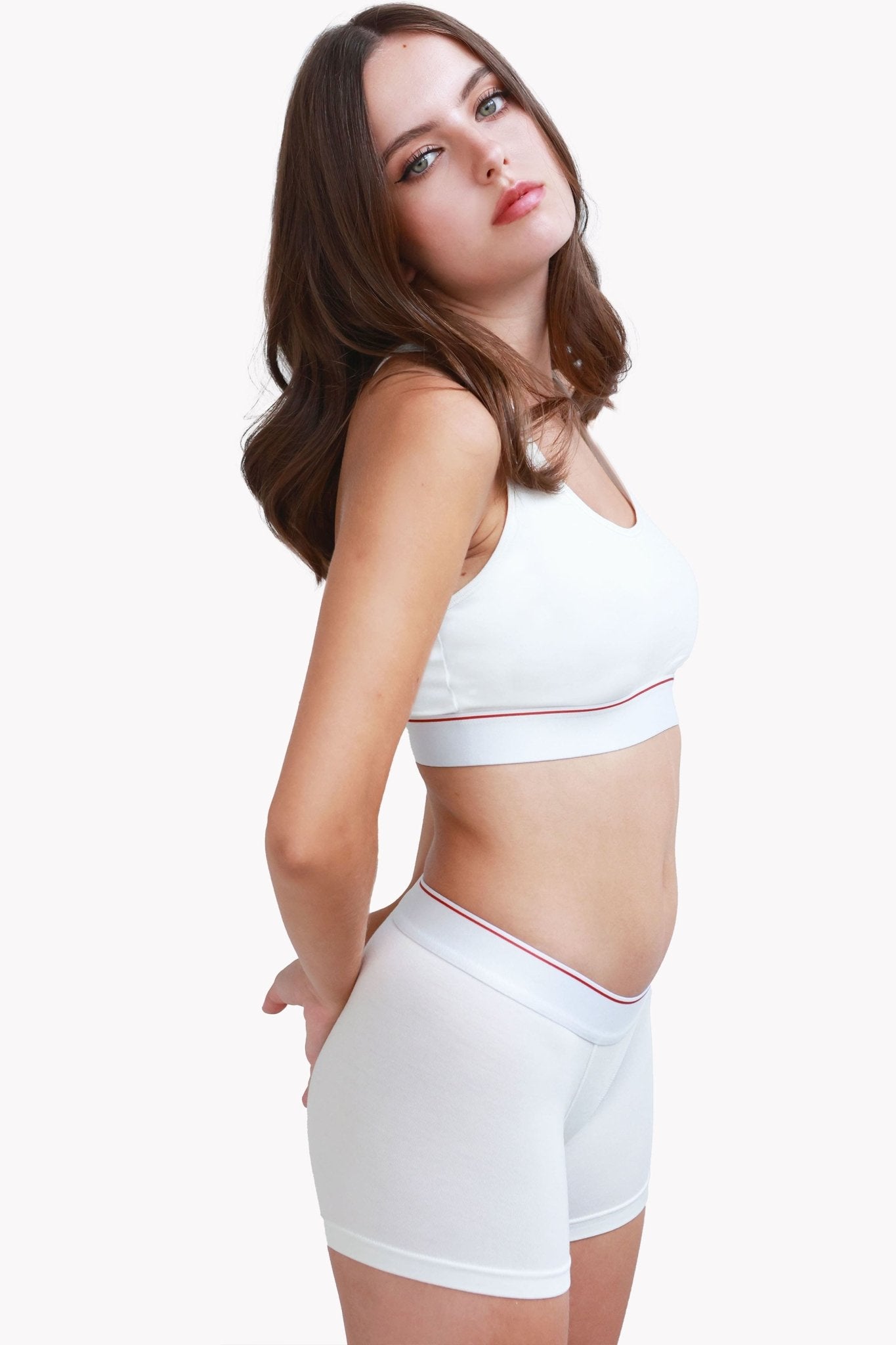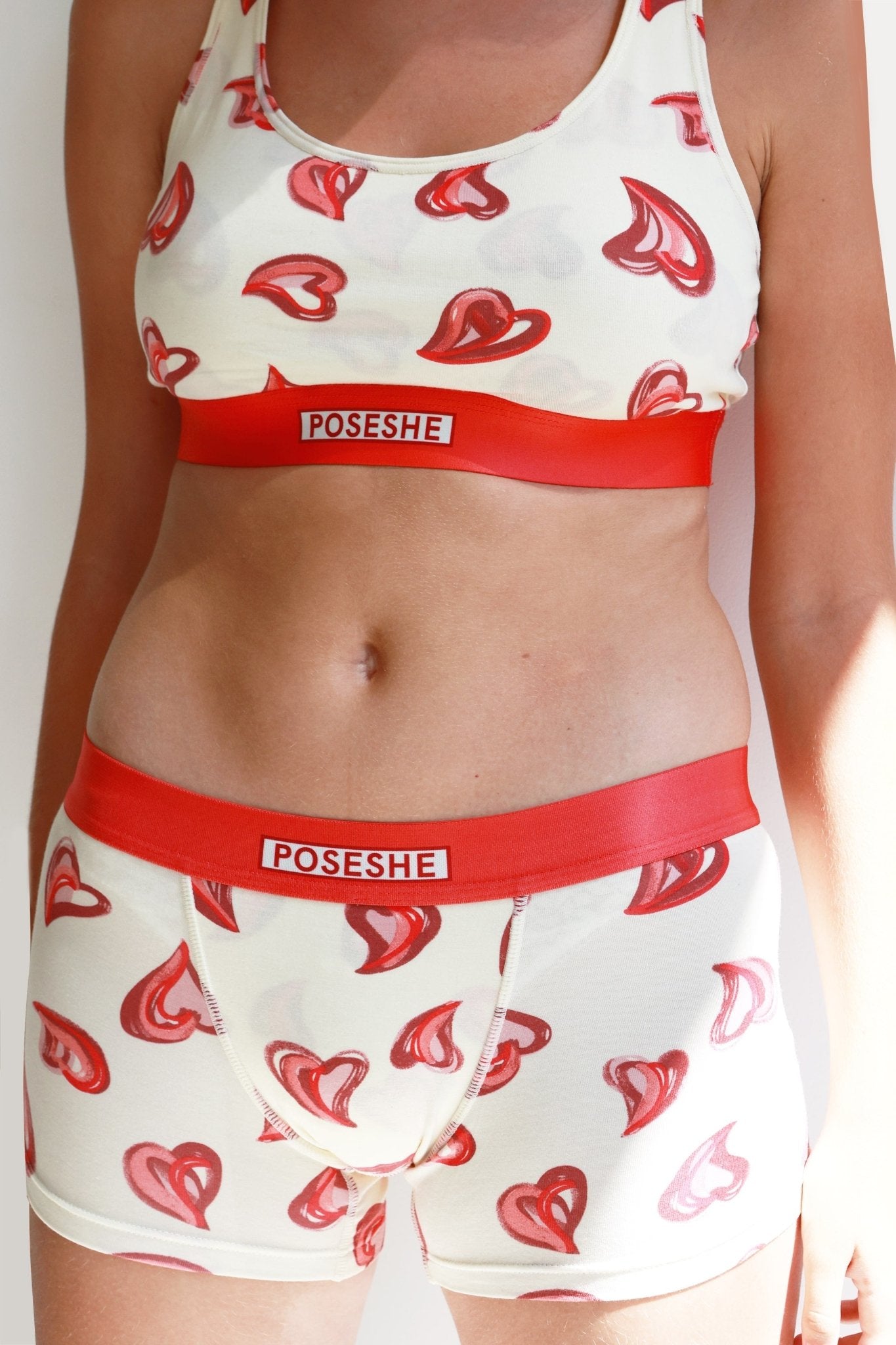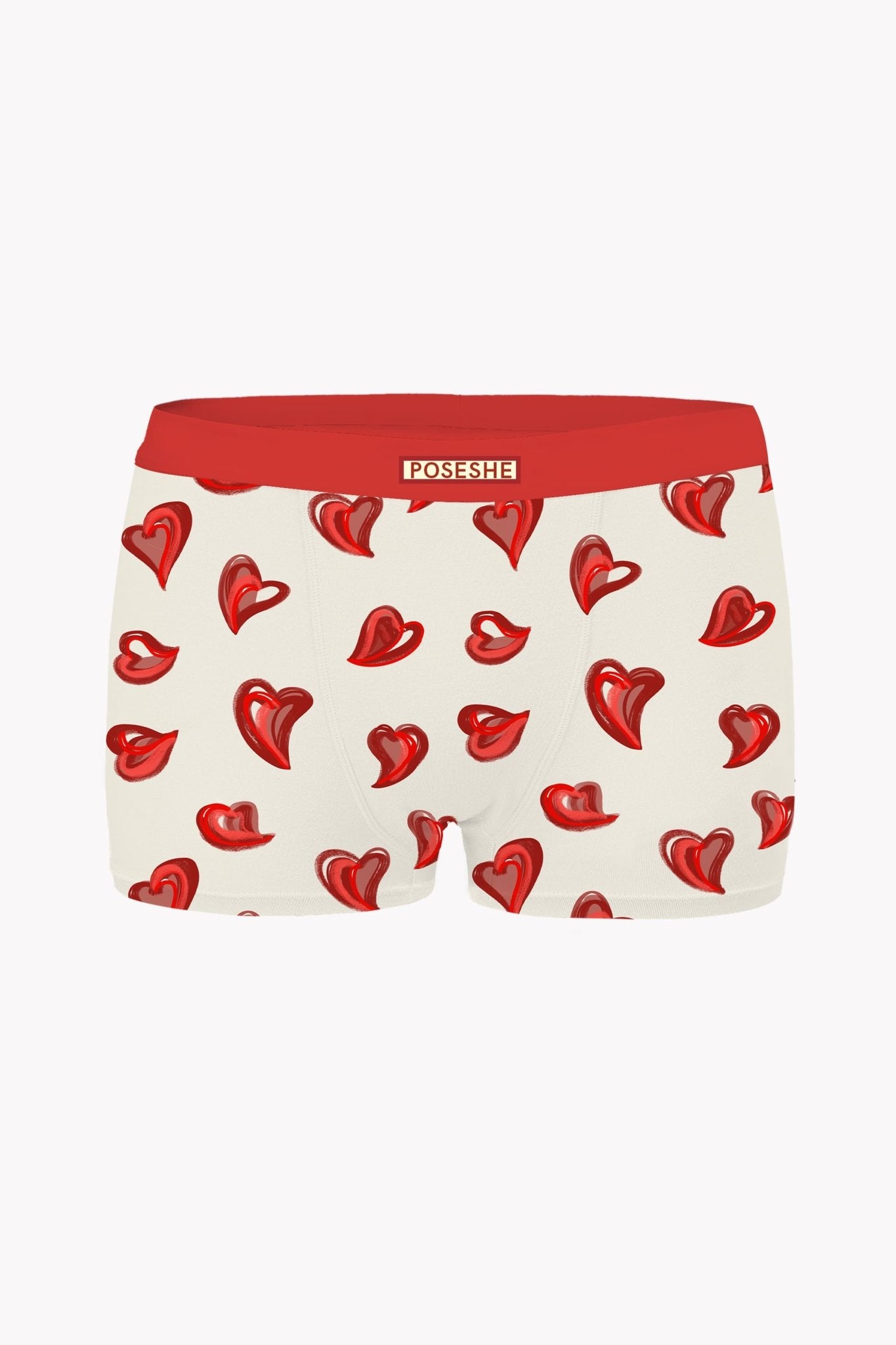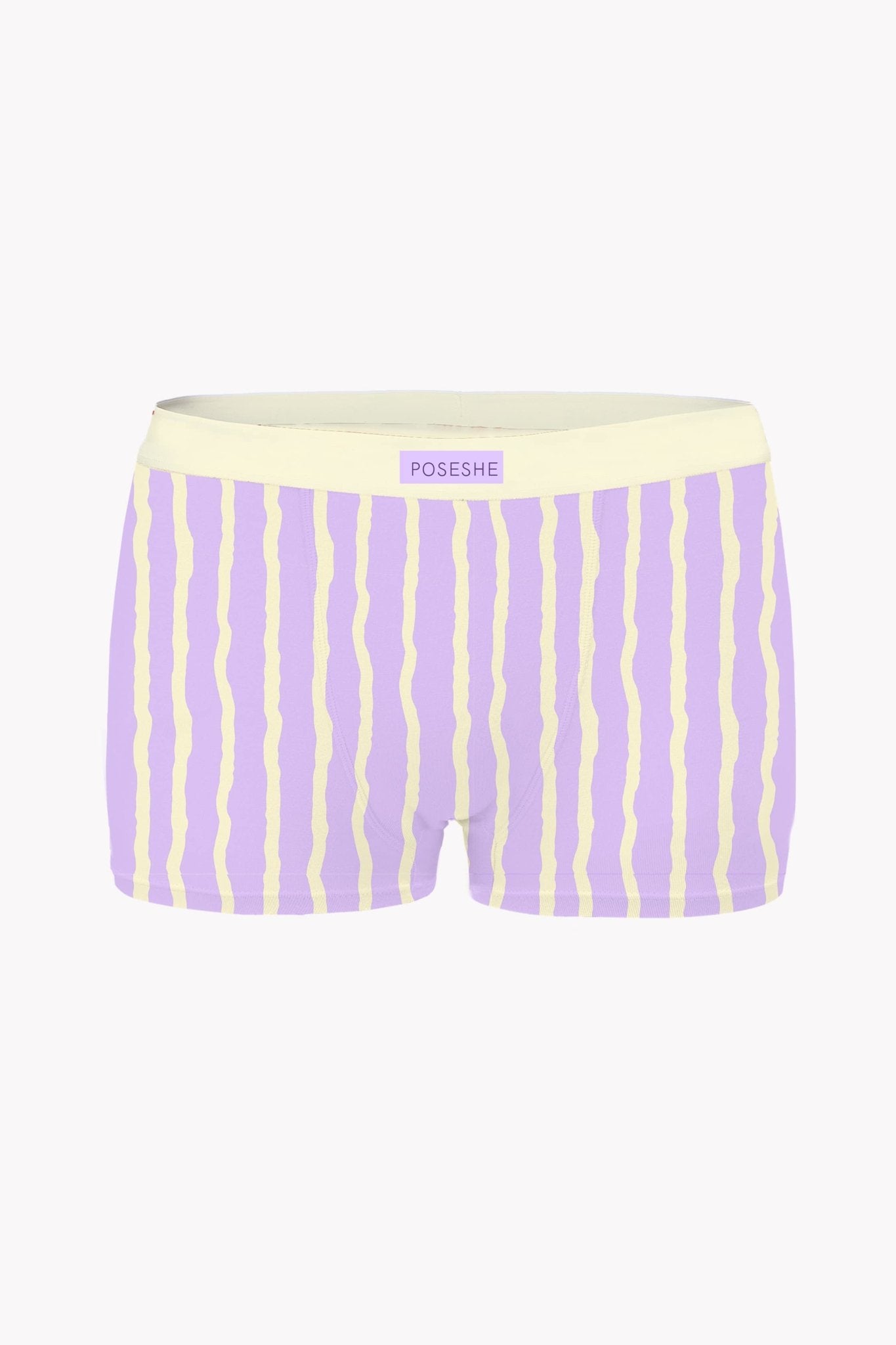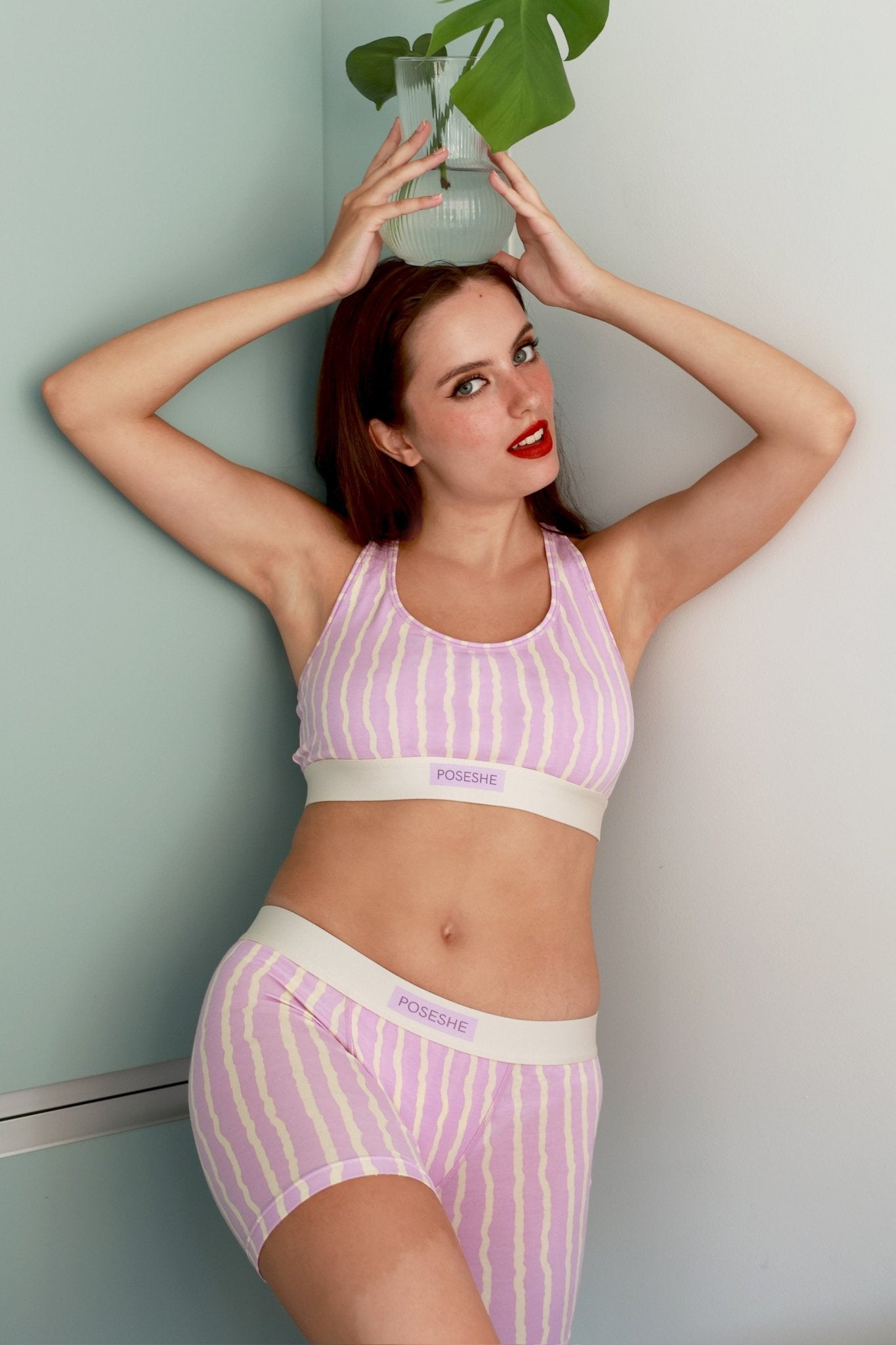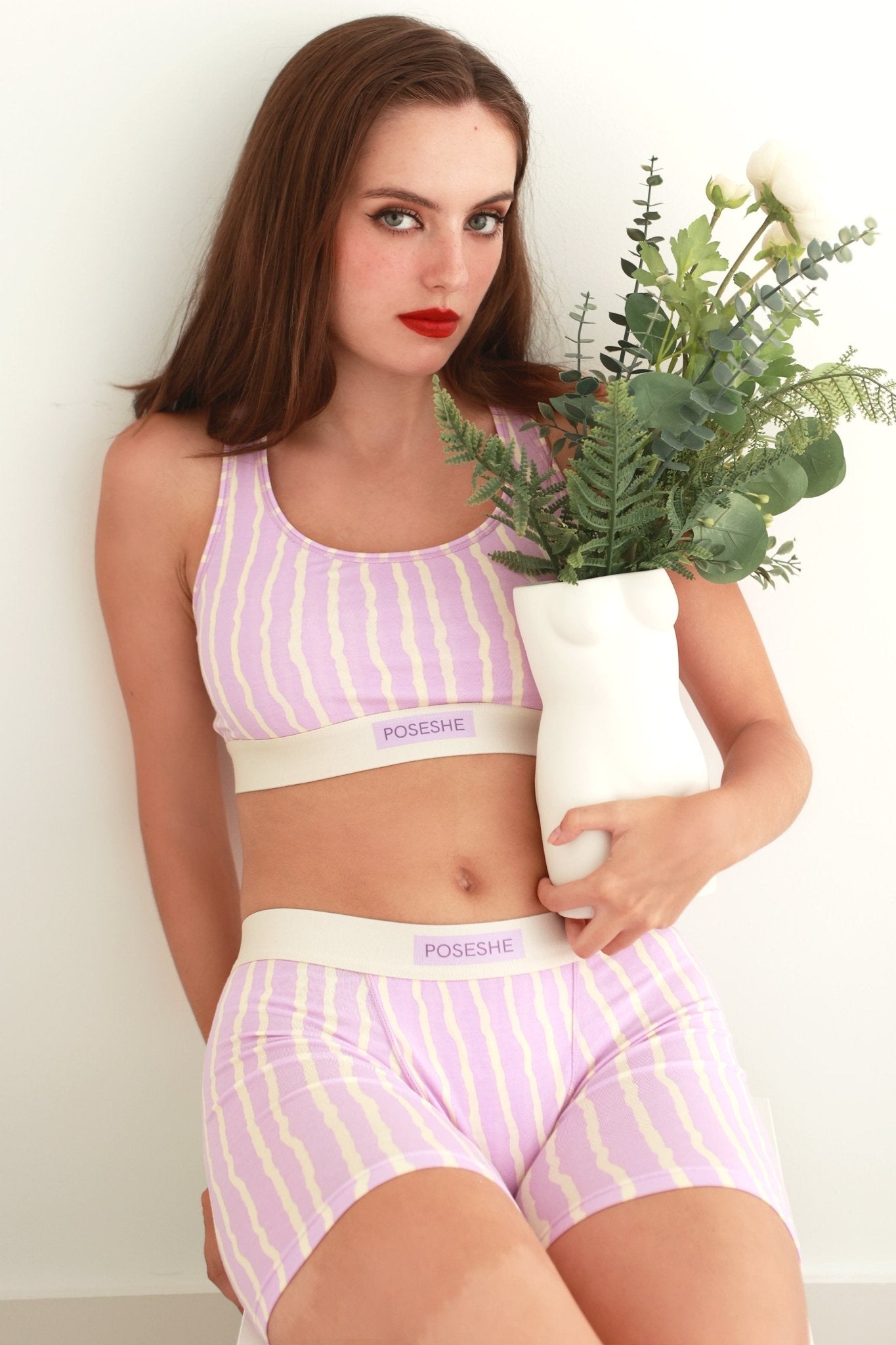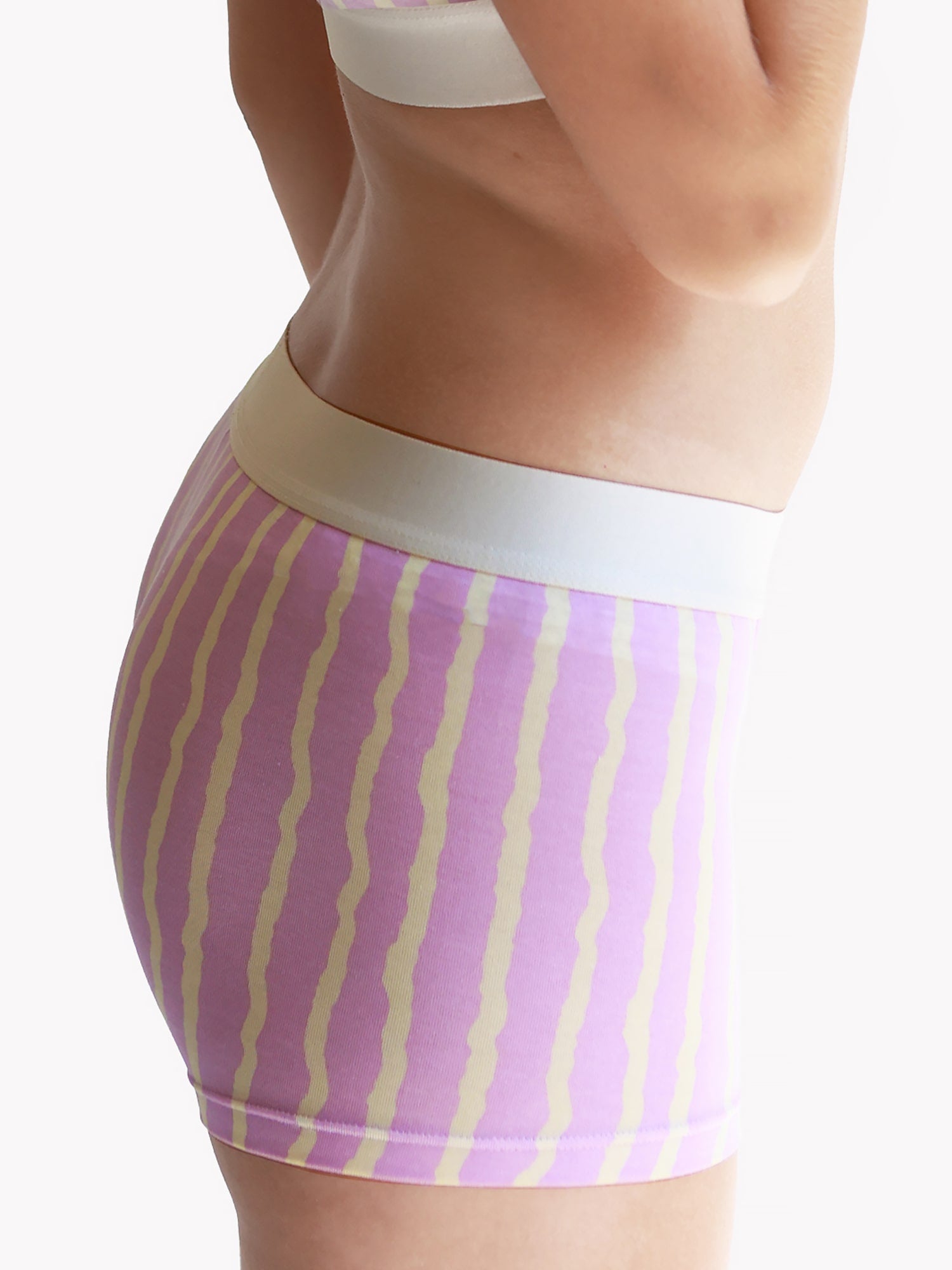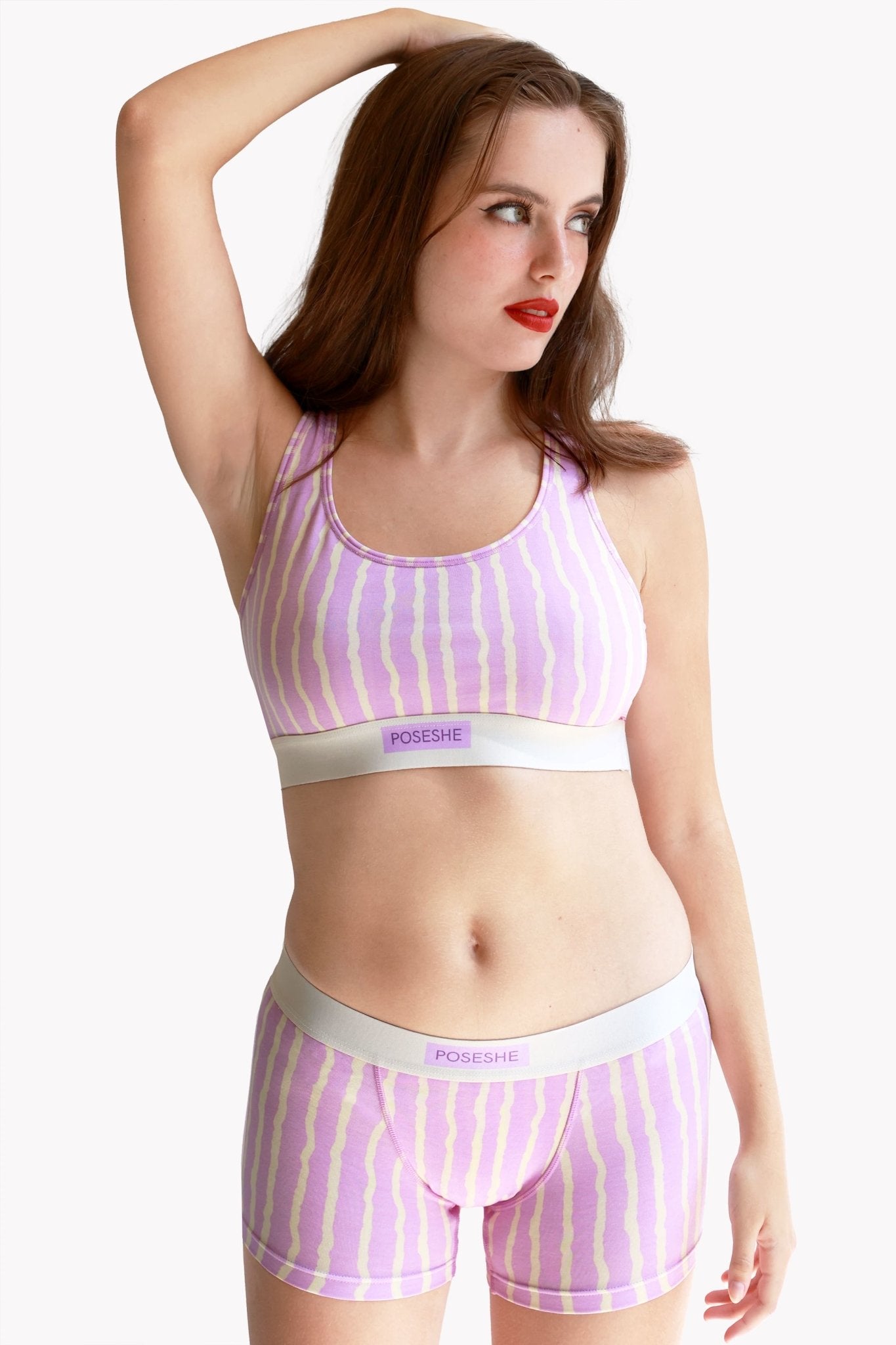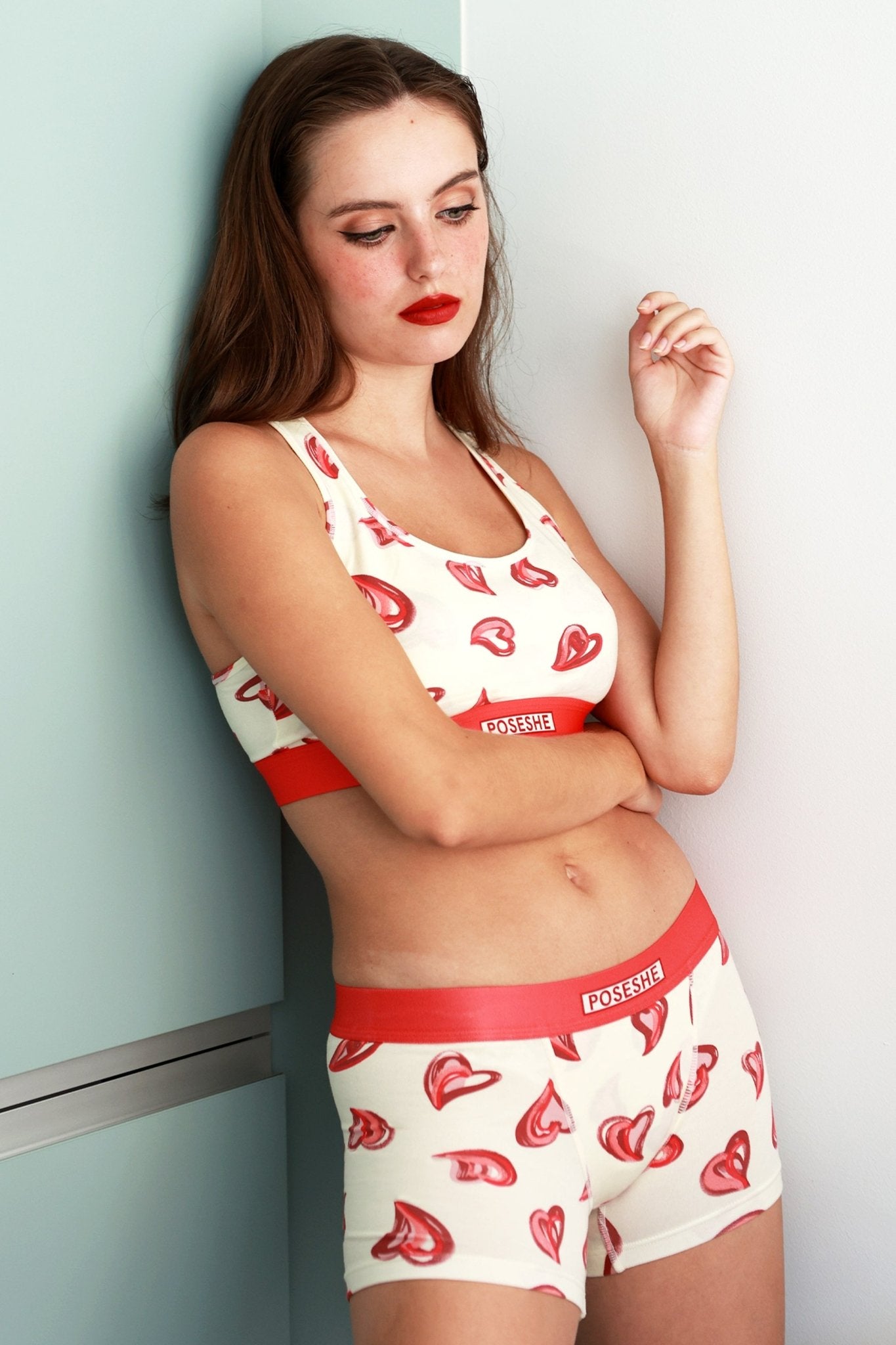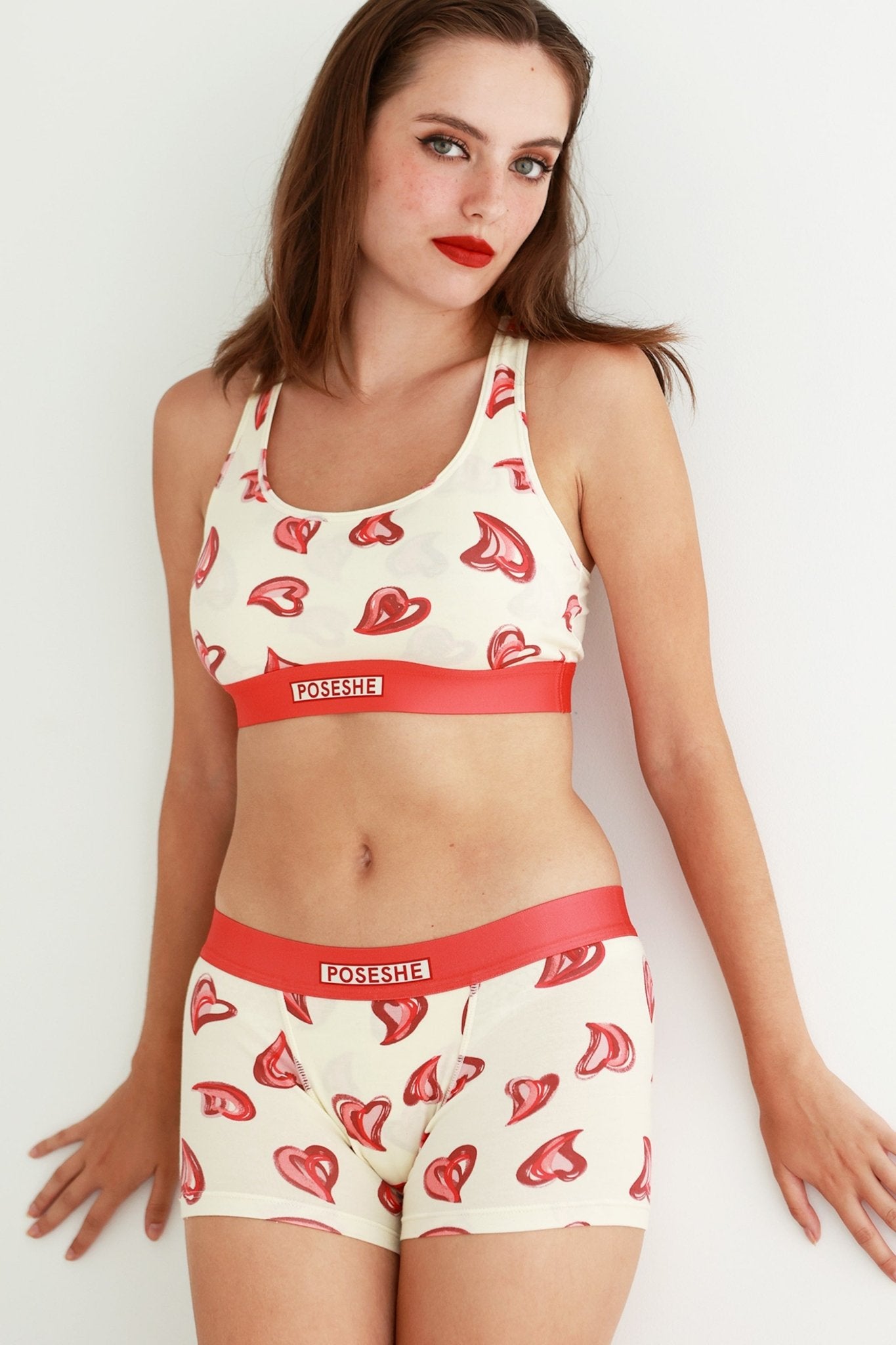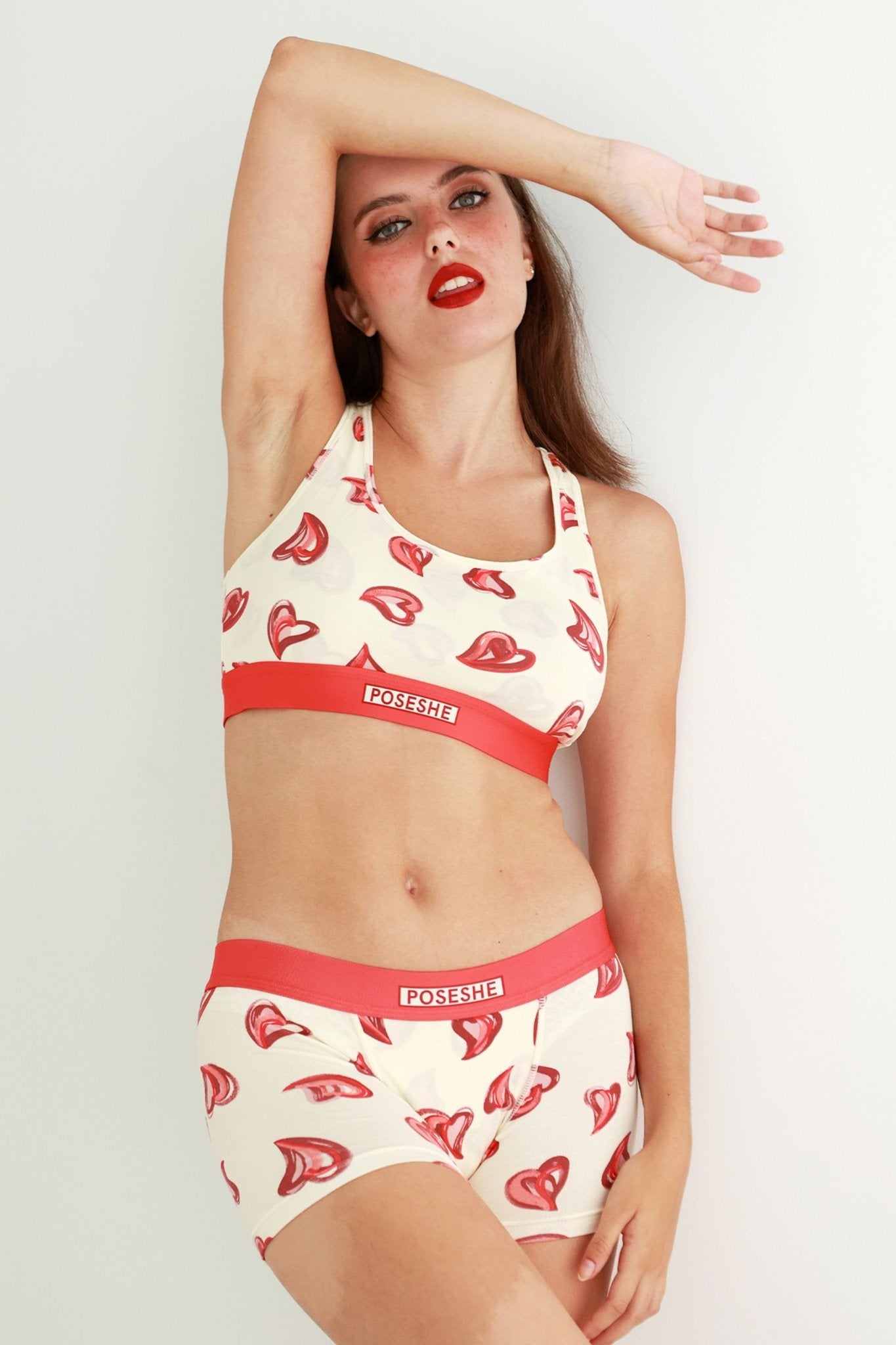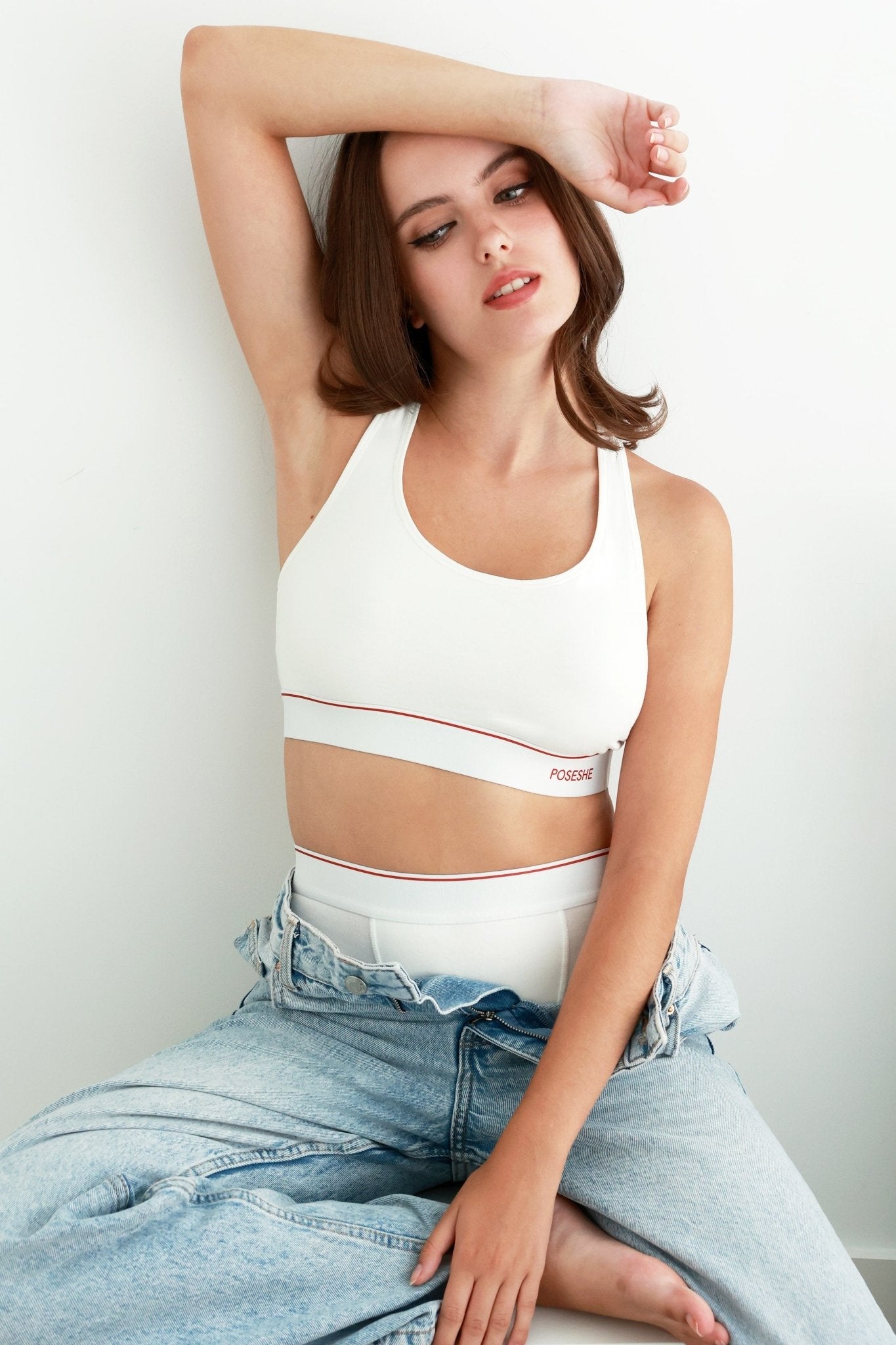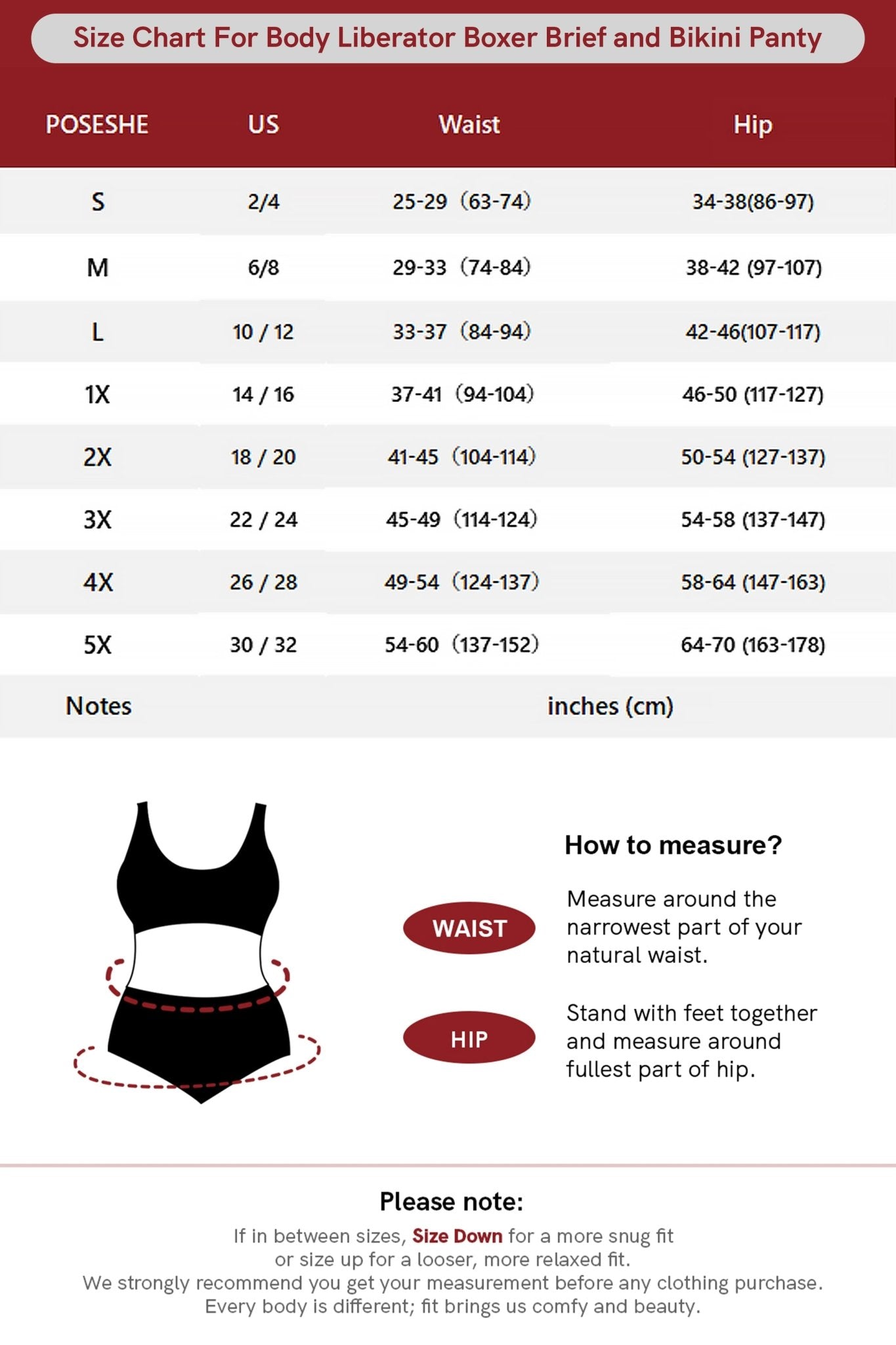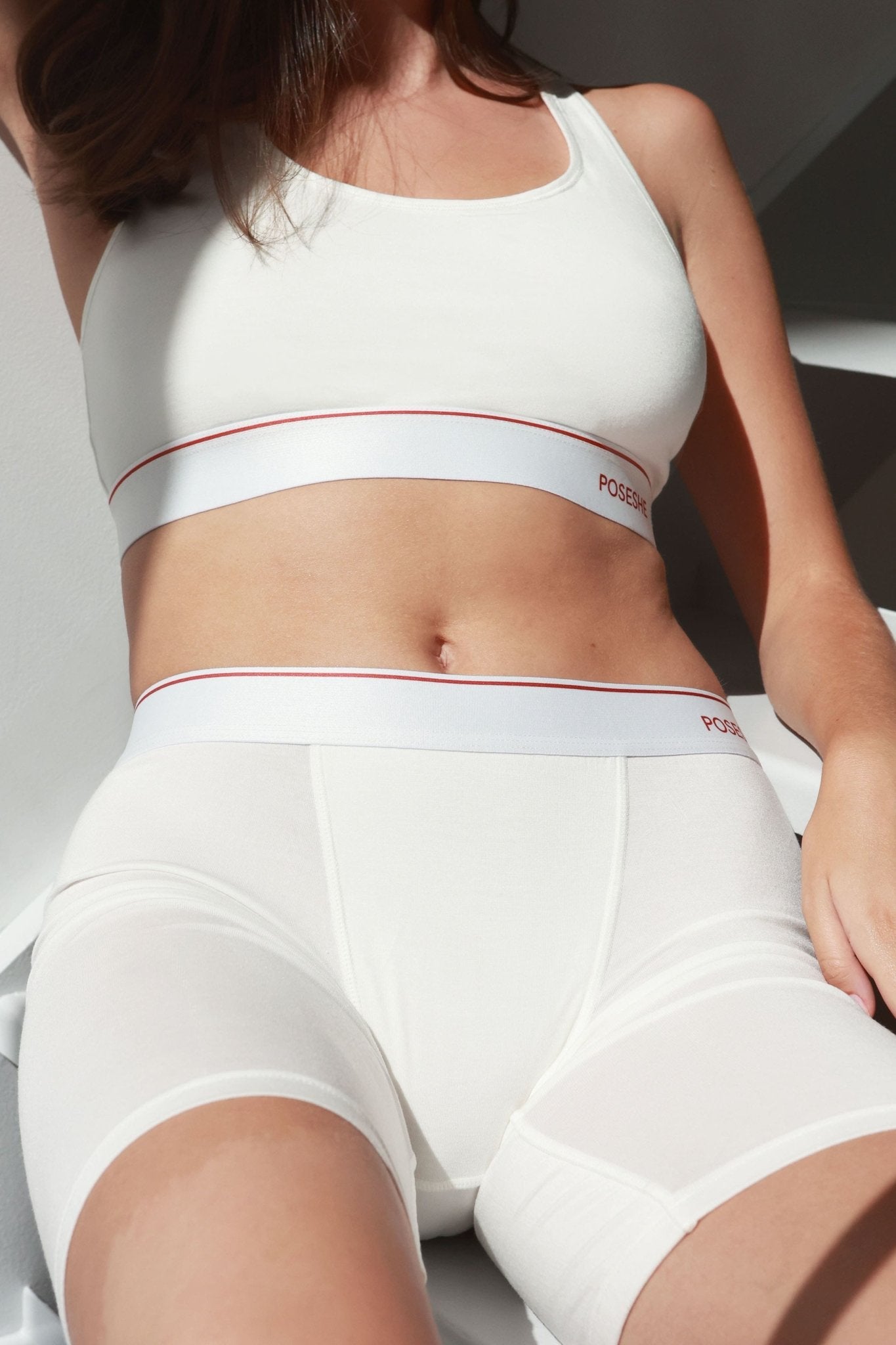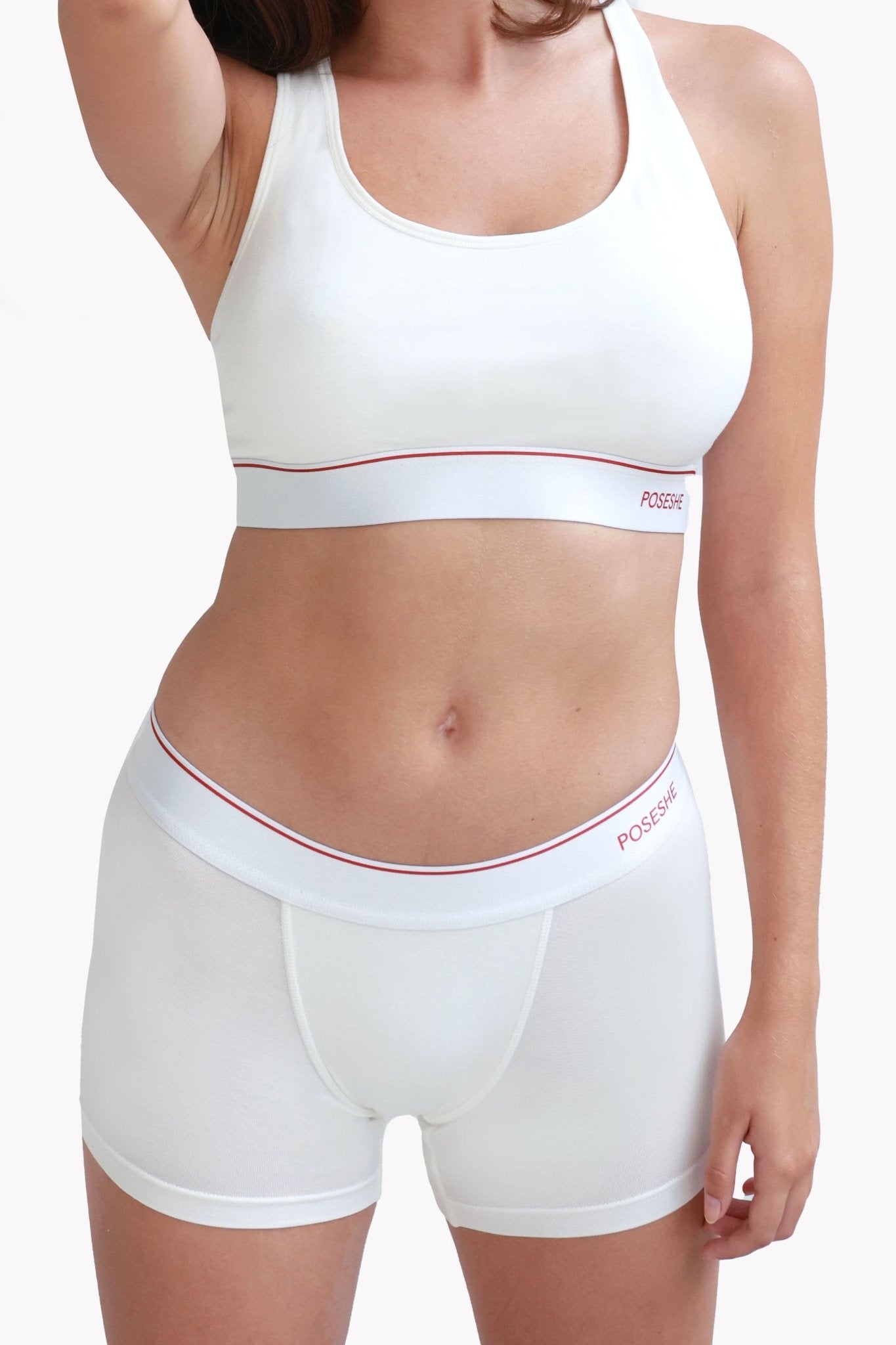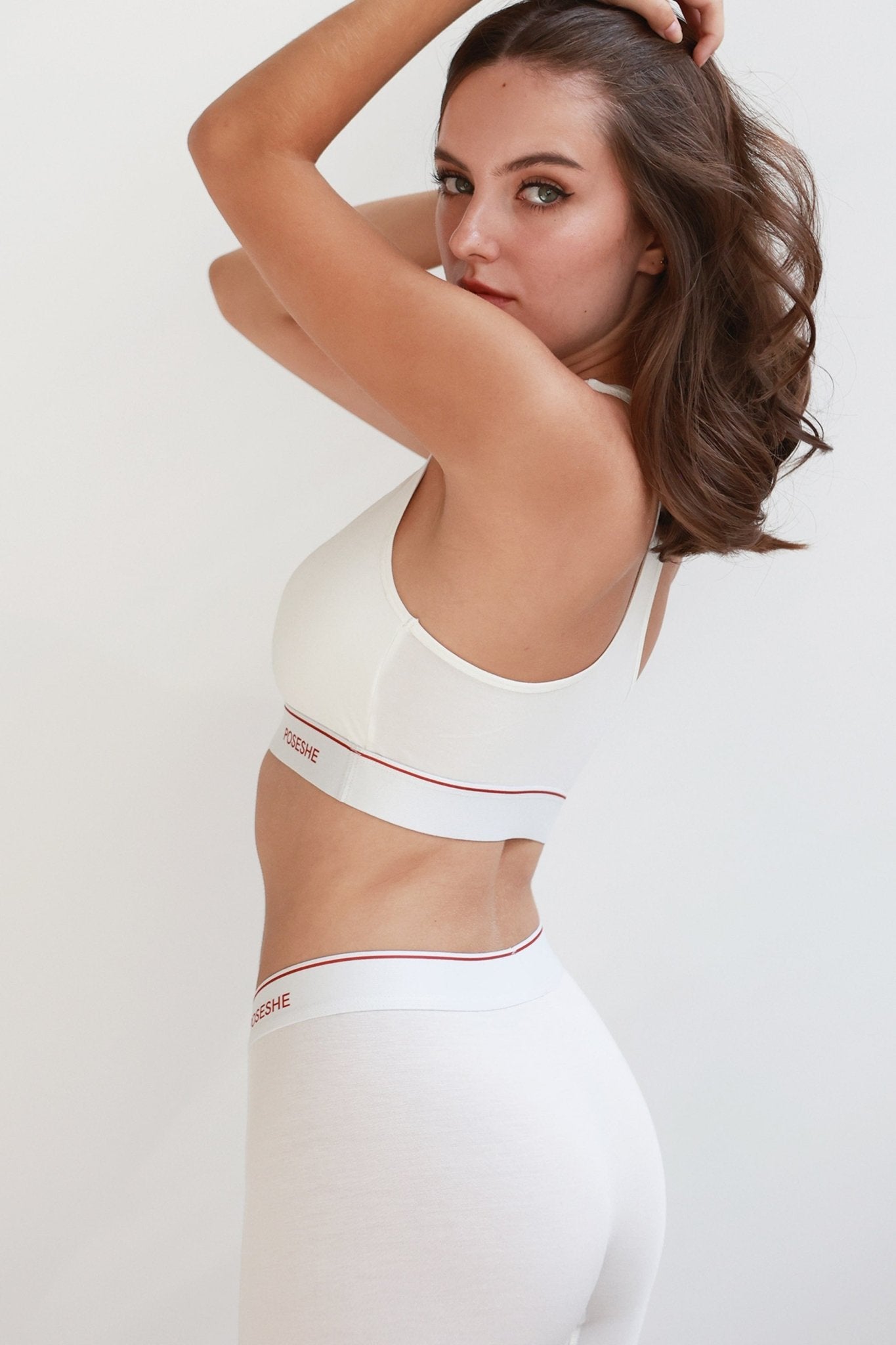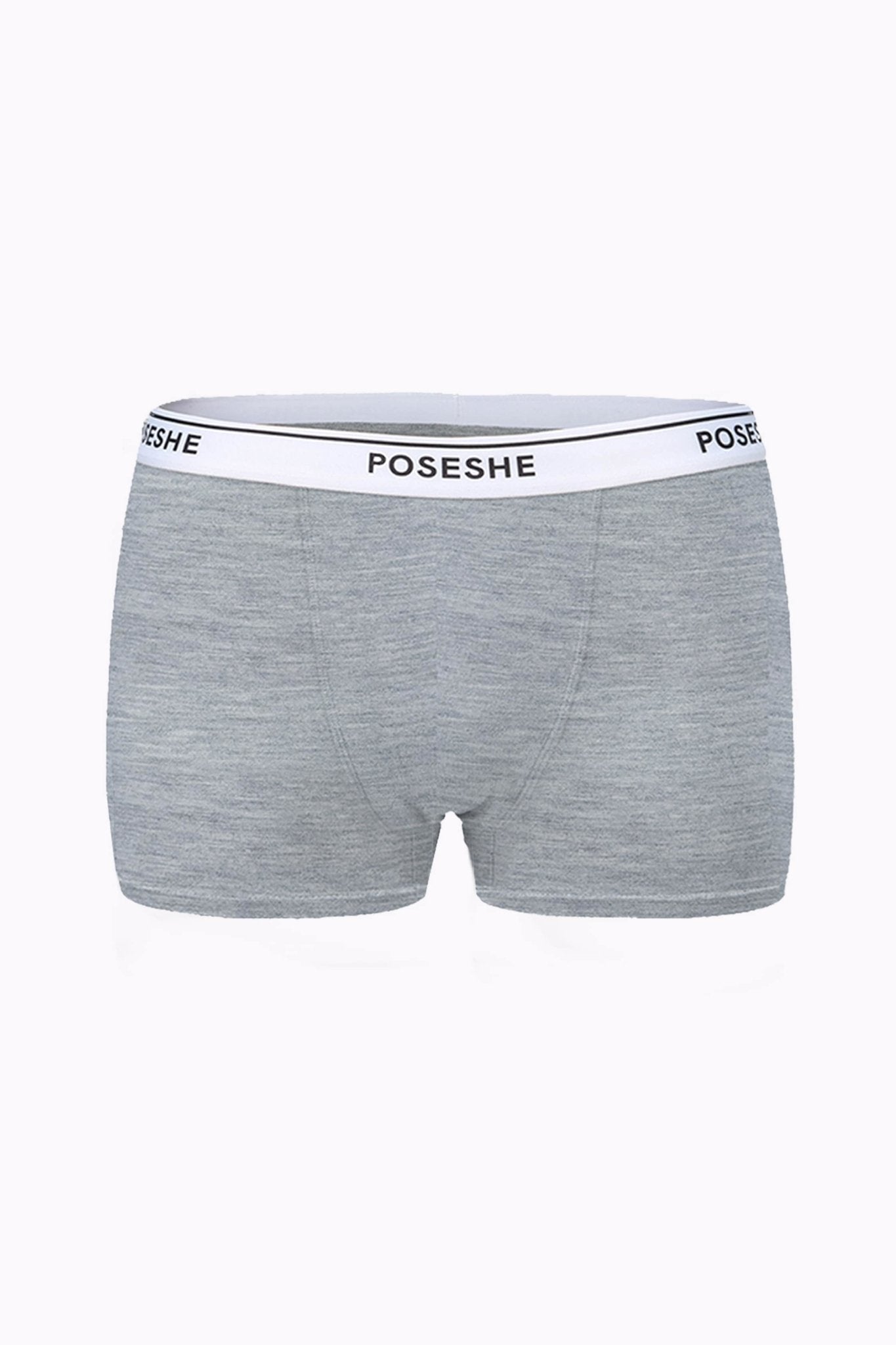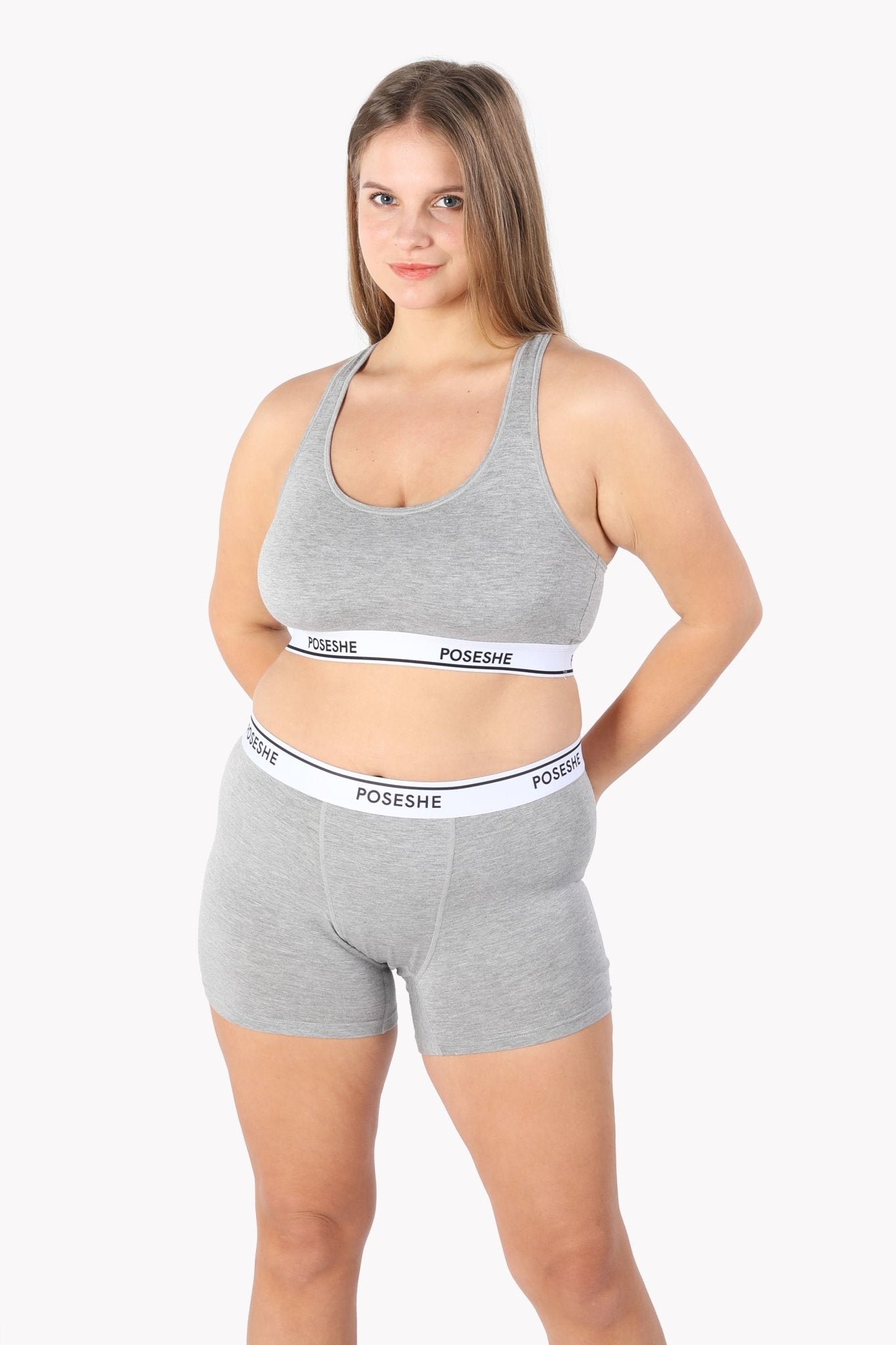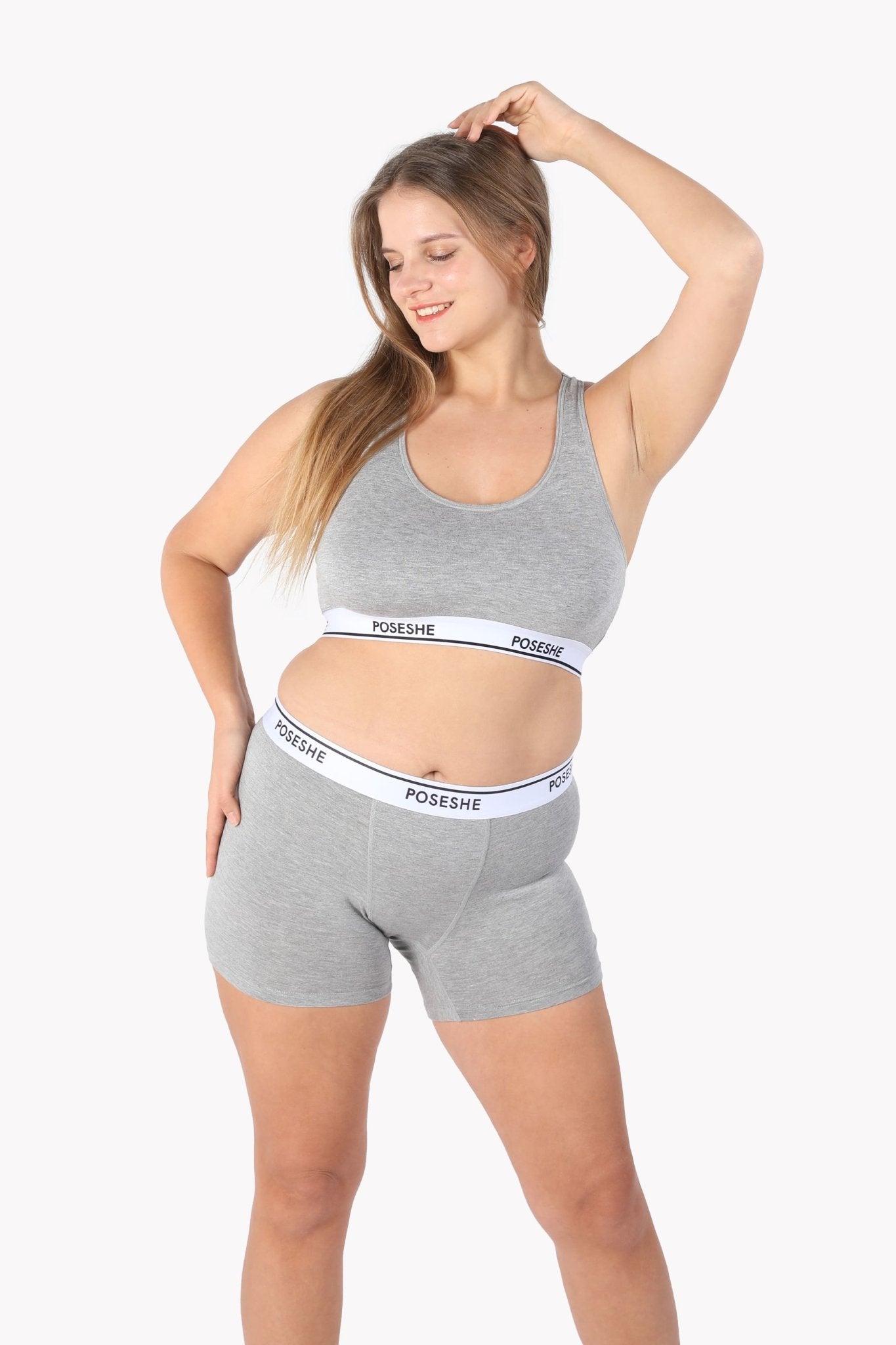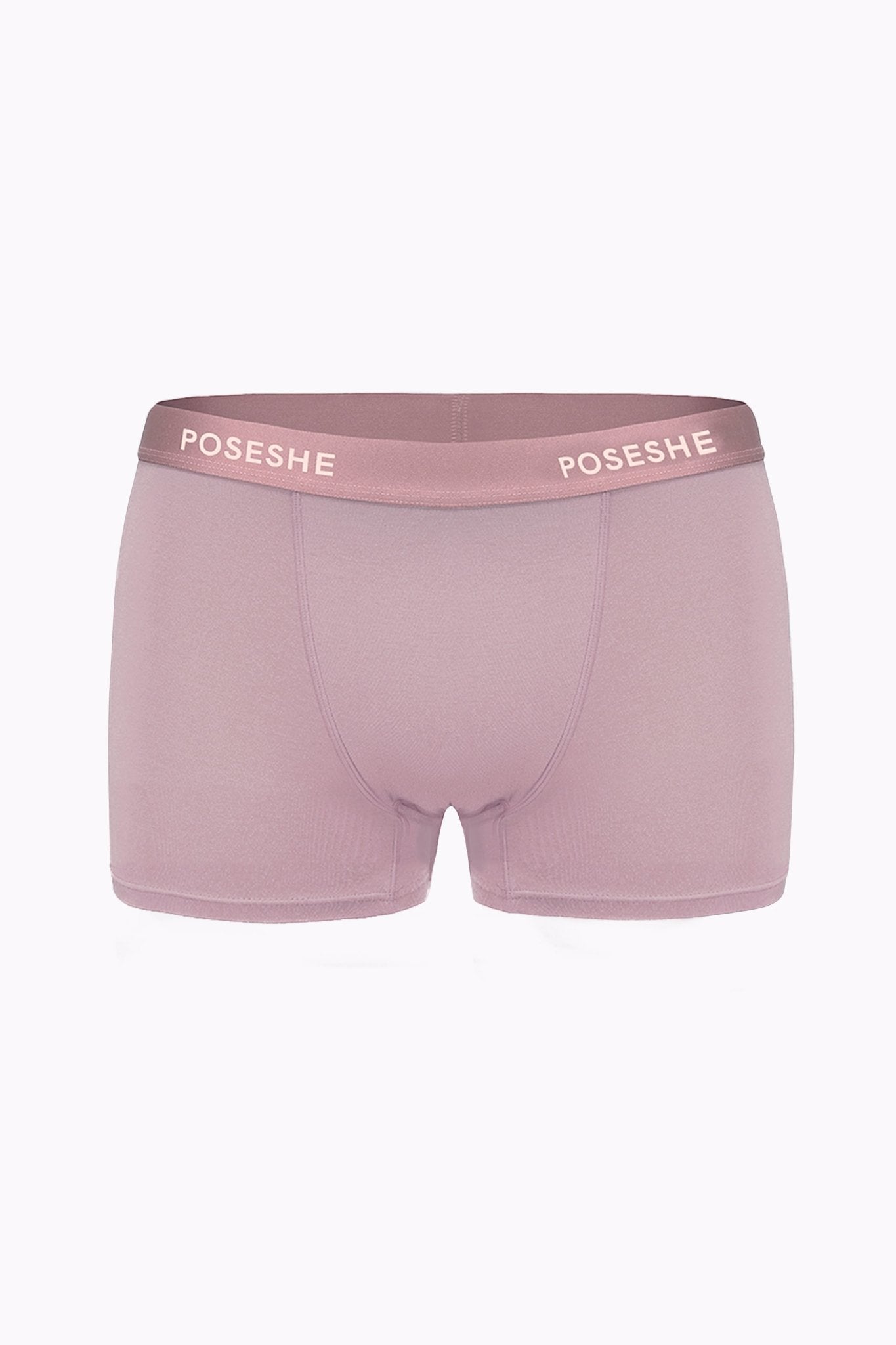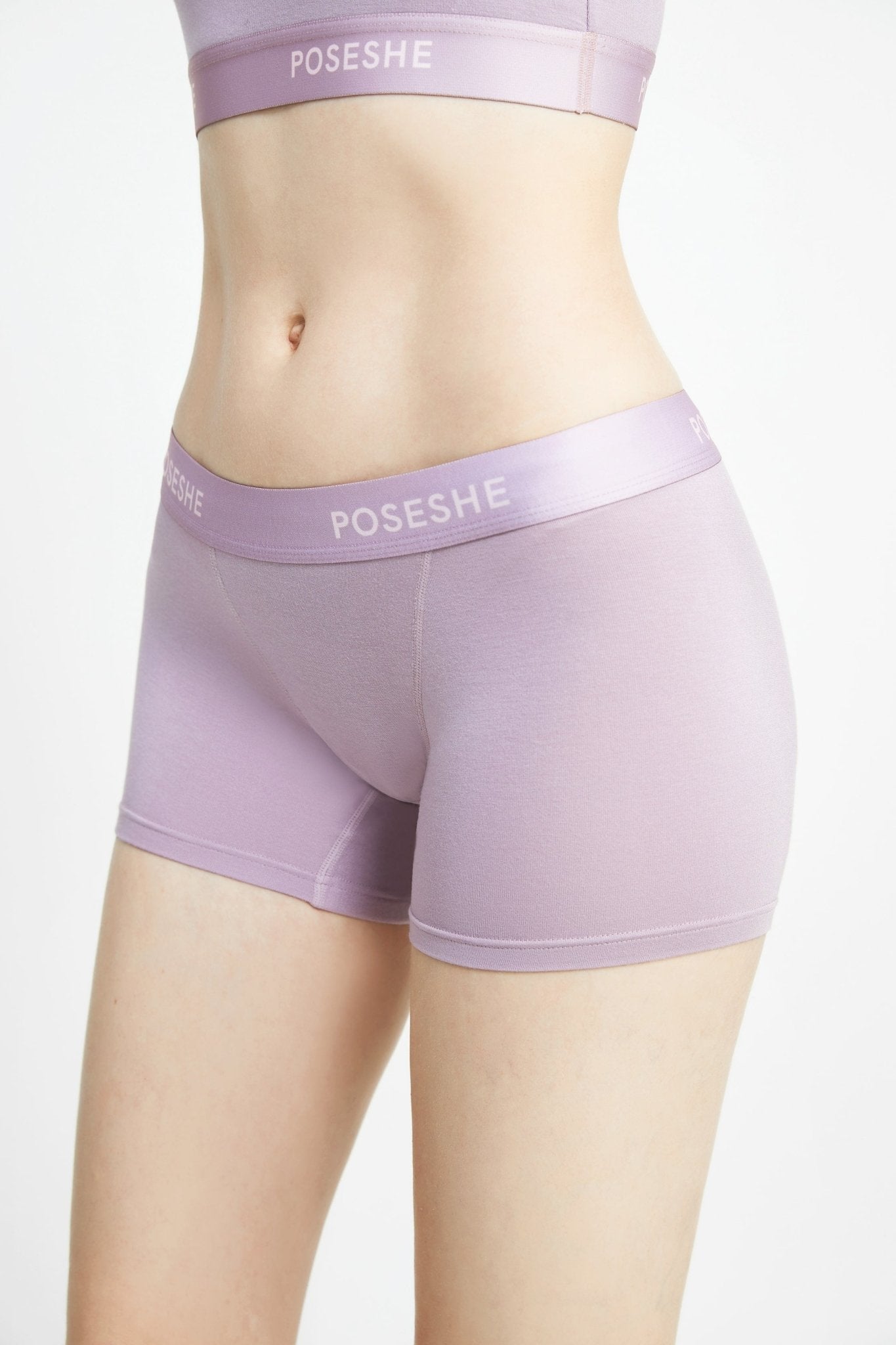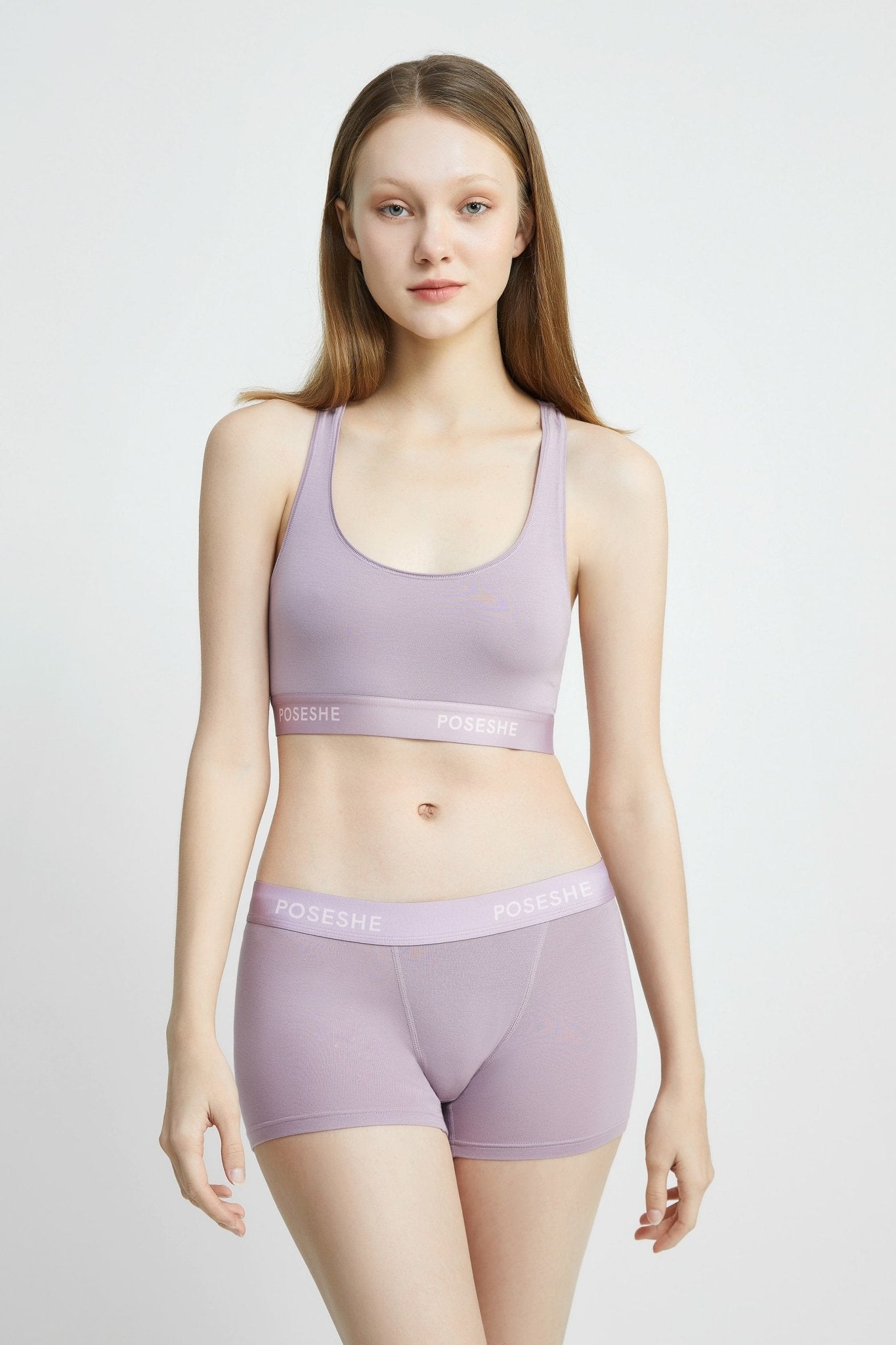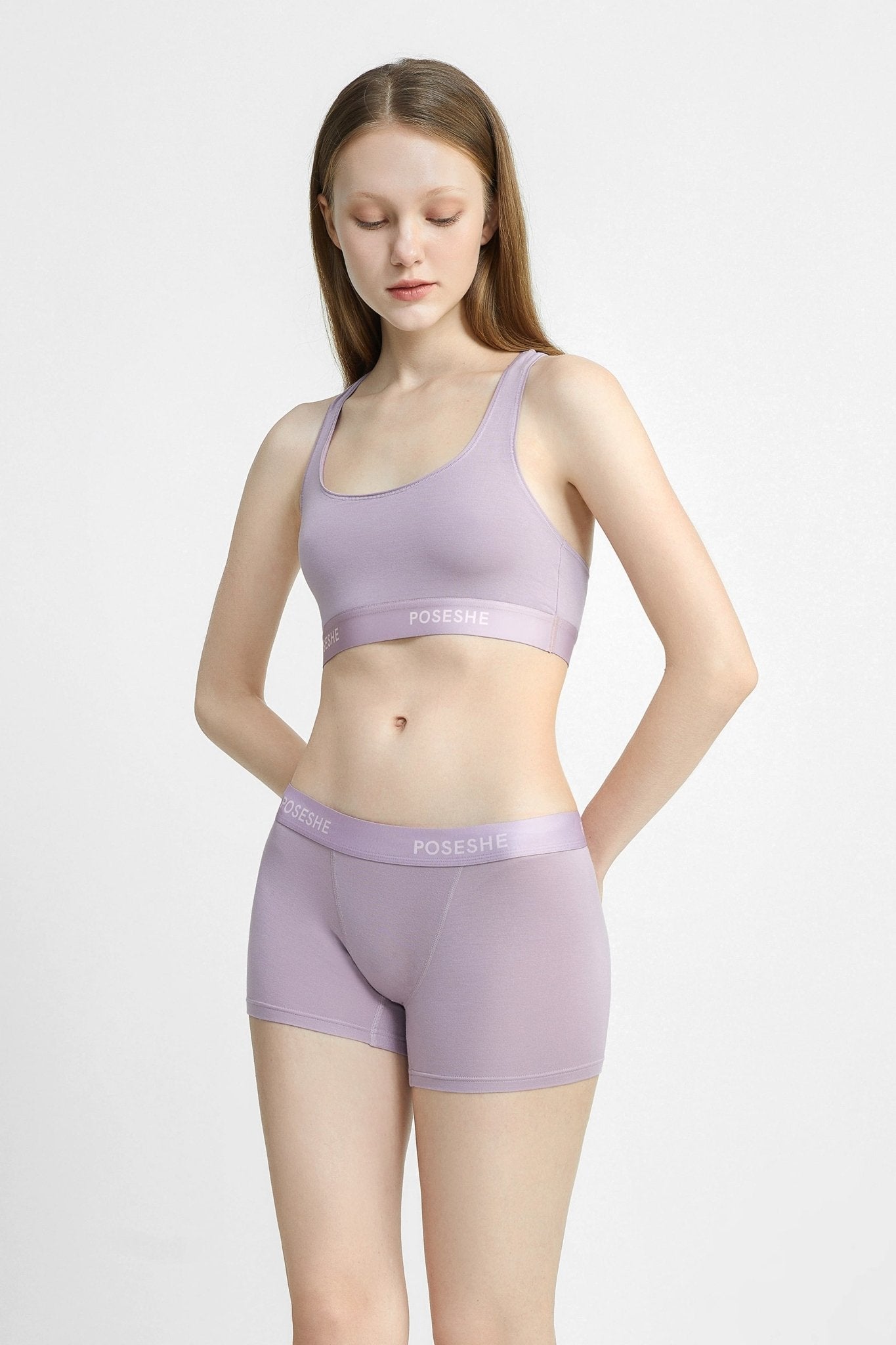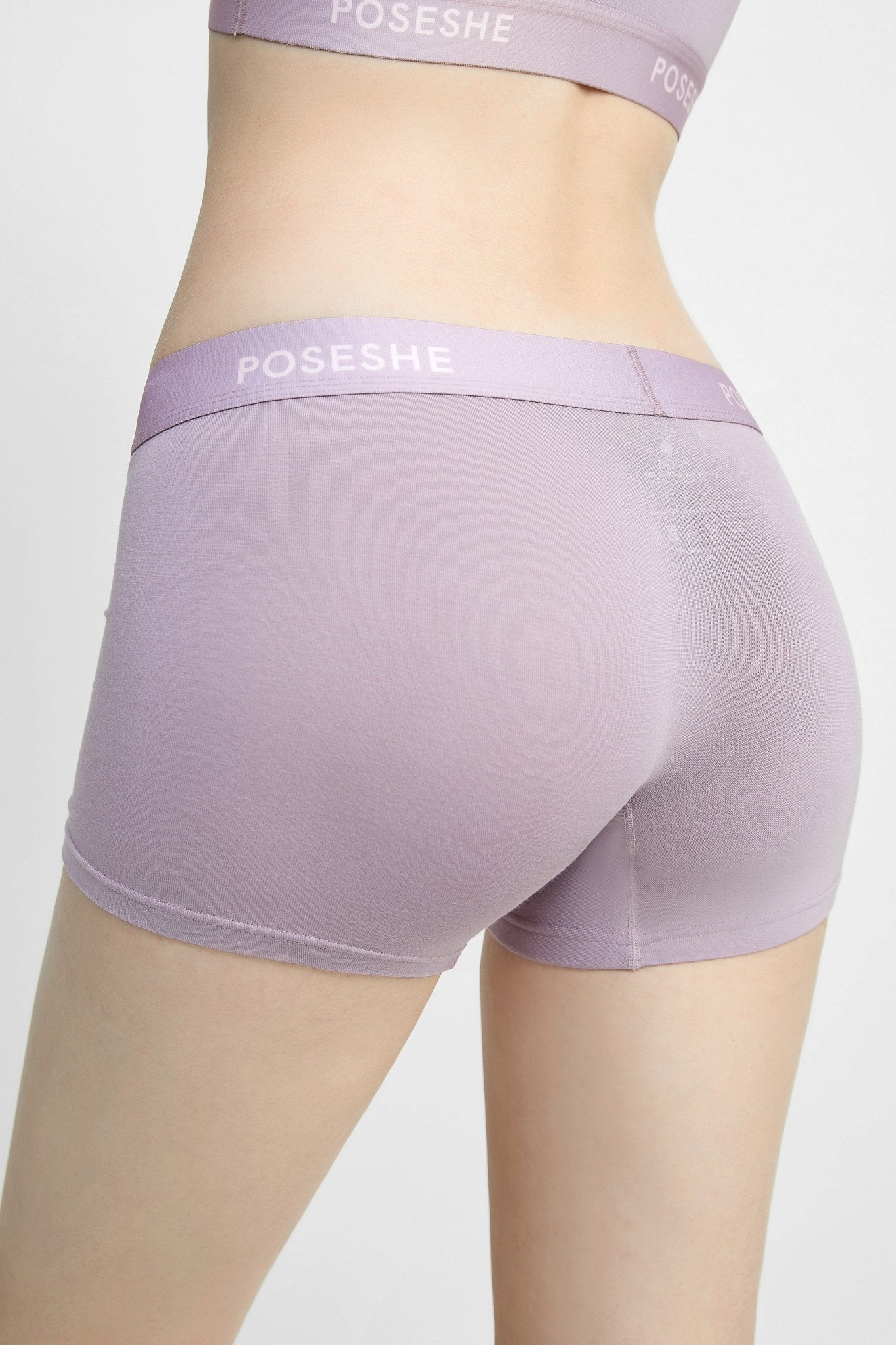 Sale price
$16.00 USD
Regular price
$16.00 USD
(/)
---
View details
Feel great but not durable
Overall, while I'm happy with my order I don't think I am going to be ordering underwear from poseshe again. The positives 1) they are easily the most comfortable fabric on any clothing I've ever owned. 2) The waistband fits really well- it's flat on my stomach but the elastic isn't too tight like most underwear waistbands, so there's no marks on your skin from the elastic band digging in. It also fits my butt really well when typically women's underwear will rise up too much in the back due to my butt and hips being what they are. So the legs still look like boxer legs in the back and haven't ridden up my ass.
However, I don't think I will be buying these again. Don't get me wrong- these are much higher quality than the Hanes 5-pack you get at Walmart. The seams are sewn to be flat and the seams aren't at your hips where they'd be under more stress but at the front where there's the least stress. This means you probably won't be getting holes along the seams for a long time. But, they aren't what I paid for, either. After a few hours of use they started pilling, and I tried another pair in a different style, also pilling immediately. Without even washing them first. The fabric on these is already thin. If the basic friction of like, walking, is making these pill like a knit sweater, this tells me a few things. It tells me the fabric is not tightly woven enough. It tells me the initial fibers used to spin yarn were shorter, lower quality fibers, or that the yarn was not spun tightly enough. Micromodal NORMALLY has a lower tendency to pilling than other fabrics. This fabric is low quality, so I worry about how long these underwear will actually last. I don't want to buy $100 of underwear for it to only last 6 month. In addition, while the type of stitches done are decent, there are small fibers sticking out of the stitching in the hemmed ends. This does not bode well for the durability either. So, unless poseshe sources higher quality micromodal, I do not believe that these are worth the cost. You can certainly find micromodal textiles for a similar price that are better quality which leads to them lasting longer.
Comfy, but the legs roll
They are very comfortable but the fabric definitely stretches out quickly (within a few hours of wear) and the legs roll even though every description says they shouldn't. I don't know if getting a longer inseam would fix this or make it worse. I also can't recommend getting a larger size because the fabric stretches so quickly. The sizing feels correct to me and the slight relaxing of the fabric doesn't bother me - it's the fact that the legs roll up that's super annoying.
Underwear that's so soft, expertly crafted, and comfortable, it feels like I forgot to put them on.
I didn't know someone actually made underwear that could fit an athletic build and a really active life. These are so comfortable, they might even replace my soft cotton PJ'S for sleep. The legs don't ride up. There's no bunching fabric in my groin and the cotton stays dry all day. No rough seams in the middle of the most delicate parts. This has been my biggest pet peeve in women's underwear, even well-known, otherwise well-made brands. With that seam chaffing and rubbing all day, it feels like a form of torture. No more of that for me. For reference, I'm 5'7", 135 lbs, a competitive mountain biker. Waist is 29", so I got a medium. If I went by my hip size, it would be XS and then the waist would be a bit too small. Same if your hips are bigger; go by your waist size and you'll get a better fit.
Love these!
Great fit, comfortable fabric and help me stay cool on hot days. I will never wear any other underwear again. I love how smooth they look under my clothing too.
Most comfortable underwear ever invented
Unbelievably comfortable!
Got these as a gift for my girlfriend and she loved them!
Great Product!
Good product, fast delivery, would buy it again. I bought this underwear for my wife, buys them regularly. Hard to write a review over something like women's underwear, lol.
Adore Poseshe boxers - expertly crafted
Wow. I like these. Almost didnt try them at first when I saw they are $16. But these are so well made, I am hooked. Bought several more. And black is fine. Looks good, comfortable, wears well - no matter what the day has in store. Thanks Amazon. I would not have these boxers without you : ) .