Most Suitable Swimwear Styles for Plus-Size Women.
The beautiful summer is about to pass. Did you get your favorite swimsuit to shine on the beach this summer? For our plus-size women, selecting a suitable swimsuit is fundamental. Knowing the right swimsuit style can show your body curve better and polish your shape proportion. Therefore, we divide the body shapes of plus-size women into four types to help you find your swimsuit style more quickly and accurately. We also recommend different cover-ups and accessories; if you are still wondering how to choose the most suitable and chic swimsuit, then continue to read!
Everyone's body has its own characteristics. We have summarized four body types based on the ratio of bust, waist, and hip circumferences of plus-size women. You can buy a band tape to measure your own body proportions. Referring to the picture, you can get your own general body type.
First, H shape body type
Most plus-size women are of this type, The main feature of an H shape are an undefined waist, same size bust, and hips, but the good point is that the well-proportioned figure does not make any body part stand out too much.
We believe that the critical issue for women with this type to choose a swimsuit is: learning to create a dividing line for their bodies. The most common dividing positions are the waist and shoulders. The proper division will make your swimsuit look less rigid.
1. Cut out one-piece swimsuit
Brand: Poseshe
This skeleton one-piece swimsuit suits any body size with perfect coverage outlining your smooth silhouette—removable cups, wire-free, as well as a cup positioning comfort upgrade.
Brand: The Siena
This swimsuit has a bold hollow design at the waist. The dividing line of two different colors is also at the core, which highlights the position of the waistline and visually elongates the leg shape.
Brand: Coastal Blue
Although the hollow area of this swimsuit is not large, the design of the halterneck divides the shoulders, and the neck, which makes the body looks slenderer.
2.One-piece swimsuit with split design

Brand: Poseshe
This swimsuit uses a piece of ruffled fabric to create a dividing line for the body, which looks more slim visually.
3. The Sidestroke swimsuit
Brand: Summersalt
The one-shoulder sling design is also an excellent way to divide the H-shaped body to make your figure look more streamlined.
Brand: Missguided
Block One Shoulder One Piece Swimsuit is also an excellent option. Compared with the style above, the broken shoulder design makes the whole person look livelier and interesting.
Second,A shape body type
This type of plus-size woman often has plump buttocks, well-proportioned legs, and narrow shoulders. So our idea of choosing a swimsuit is to widen the shoulders to make the body look more coordinated; the flounce element is a perfect choice.

1. Flounce High Coverage Swimsuit
Brand: Nantucket
This is the most classic flounce design. The widest part of our body is placed on the arm, which shifts the vision center and blocks the component. If you are not so sure about your arm, you can directly choose this one.
 
Brand: Eloquii
This swimsuit has a bandeau design, which moves the visual center down, and its ruffles are not so exaggerated, and the split design makes the waist more obvious.
Brand: Eloquii
The uniqueness of this one is that it designs the neckline into a square shape, and the collarbone becomes more pronounced.
2. Zip-Detail High-Neck Swimsuit
Brand: Prettylittlething
This swimsuit is also very suitable for A-type, especially for plus-size women who prefer water sports. The skin-tight fabric allows you to move freely.
Third, T shape body type.
Compared with the H-type, plus women with a T-type body tend to have broader shoulders, which will make them look top-heavy. But luckily, they always have slender legs. So, the purpose of this type of plus-size women buying swimsuits is to widen their middle and lower parts and make their figure look more harmonious.
1. Hourglass swim dress
Brand: Poseshe
This swim dress is designed with a bowknot at the chest and a comfortable soft tulle fabric at the lower hem. It creates a flowing and flattering silhouette that is cute and sexy at the same time. Pair it with classic swim trunks to give a fashionable summer vibe.
Brand: Croft & Barrow
This swim dress design with an attached scoop bottom lining and full skirt provides a modest look. The shoulder design is straightforward, the A-shaped skirt increases the proportion of the lower body, and the hourglass-shaped waist design makes the waist look more prominent.
Brand: Avenue
This swimsuit is also designed with an A-shaped skirt. The multi-layered fabric adds a sense of hierarchy, and the color matching is also very harmonious.
2. High-Waisted Tankini
Brand: Yii Ouneey
This swimsuit is well designed to shift the visual center from the shoulders to the waist, and the shadowy core adds more sexiness.
Fourth, X shape body type.
Women with X shape body types should be the most straightforward women to dress among all plus-size women. Their body proportions are relatively coordinated, so the dressing principle for this type of woman is to expand their own advantages.
1. Mesh Inset One-Piece Swimsuit
Brand: Aqua Green
The mesh insert is an excellent design to reveal your waistline, and the V-neck design also makes your swimsuit look sexier. And the main fabric shape of this swimsuit is x-shaped, which highlights your figure advantage.
Brand: Polyvore
This swimsuit has a mesh inset design on both sides of the body, which visually looks slimmer. The zipper design on the chest also plays a decorative role, adding some vitality to the swimsuit
2. High-Waisted Floral Bikini
Brand: Poseshe
This bikini print is inspired by traditional Chinese porcelain. It features an innovative adjustable strap design to suit different body types while giving it a sleek and striking look. It also offers removable and wire-free cups alone with a cup positioning comfort upgrade. Adjustable shoulder straps, fused with adjustable drawstring ruffle details, naturally lift and hold everything in place for ruffle support adjustable at all, high containment for any body size.
Brand: Unique Vintage
If you are a plus-size woman with an X figure, you can show your waist without hesitation. Hence, a high-waist bikini becomes a good choice, especially this blue plaid bikini, an excellent Summer atmosphere.
Brand: Boohoo
This floral-patterned bikini is also a perfect choice. Its swimming trunks will have slits designed to be very high, which will make your legs look slenderer.
Cover-up
After getting a beautiful swimsuit, a suitable cover-up is also essential. When walking on the beach, a fashionable cover-up can make your outfit look more complete. So next, we will recommend several types of cover-ups. Hope you can find the style you like.
1. Scarf Print Beach Cover Up Tunic
Brand: Shekini
This boho-chic caftan ticks all the boxes: It's easy, elegant, and effortless. The silhouette-slimming v-neck and figure-flattering side slits keep the fit from feeling too oversized; the printing is also very delicate.
2. Kimono Swim Cover-Up
Brand: Ashley Stewart
The Japanese-style cover-up can add some exotic flavor to your beach style, and the bright prints will also make you quickly attract the attention of others, and you will become the most shining diamond.
3. Lace Cover Up
Brand: Shein
If you want to show the perfect curve of the upper body, then the half cover-up is also a good choice. The black lace element can add a sense of refinement to your look.
Accessories 
Now you have a complete beach outfit, how to choose accessories for your beach look becomes the last question. The choice of accessories determines the details of your style, but the details are often the place where success or failure is resolved.
1. shell jewelry
Brand: Sepkicks
Shell is an outstanding element; it has the feeling of the sea. Wearing a shell bracelet or anklet can make you look more casual and free.
2. layers pendant Bracelet
Brand: Poseshe
Golden jewelry can also play a good embellishment role for your beach style, especially these double layers of chains with golden coins , Extraordinary and beautiful.
3. bold sunglasses
Brand: zeroUV
A unique style of sunglasses is also the key to a sense of fashion. Remember that you are on vacation, you can choose bright colors! And don't feel that it matches your usual style.
4. colorful hairband
Brand: Poseshe
A hairband is also a necessary accessory, with fruit patterns and fresh colors, suitable for women of all ages. Grab your beautiful swimwear, let's enjoy summer!
5. A Cool Hat
Brand: Funky Junque
If you don't want to choose a hairband, then a hat is also a good choice. The wide brim can also help you block the sun on the beach.

After reading our recommendations, do you know what kind of swimsuit suits you? If you see a style you like, do not hesitate to buy it! Let's be the most confident, fashionable, and beautiful plus-size woman on the beach.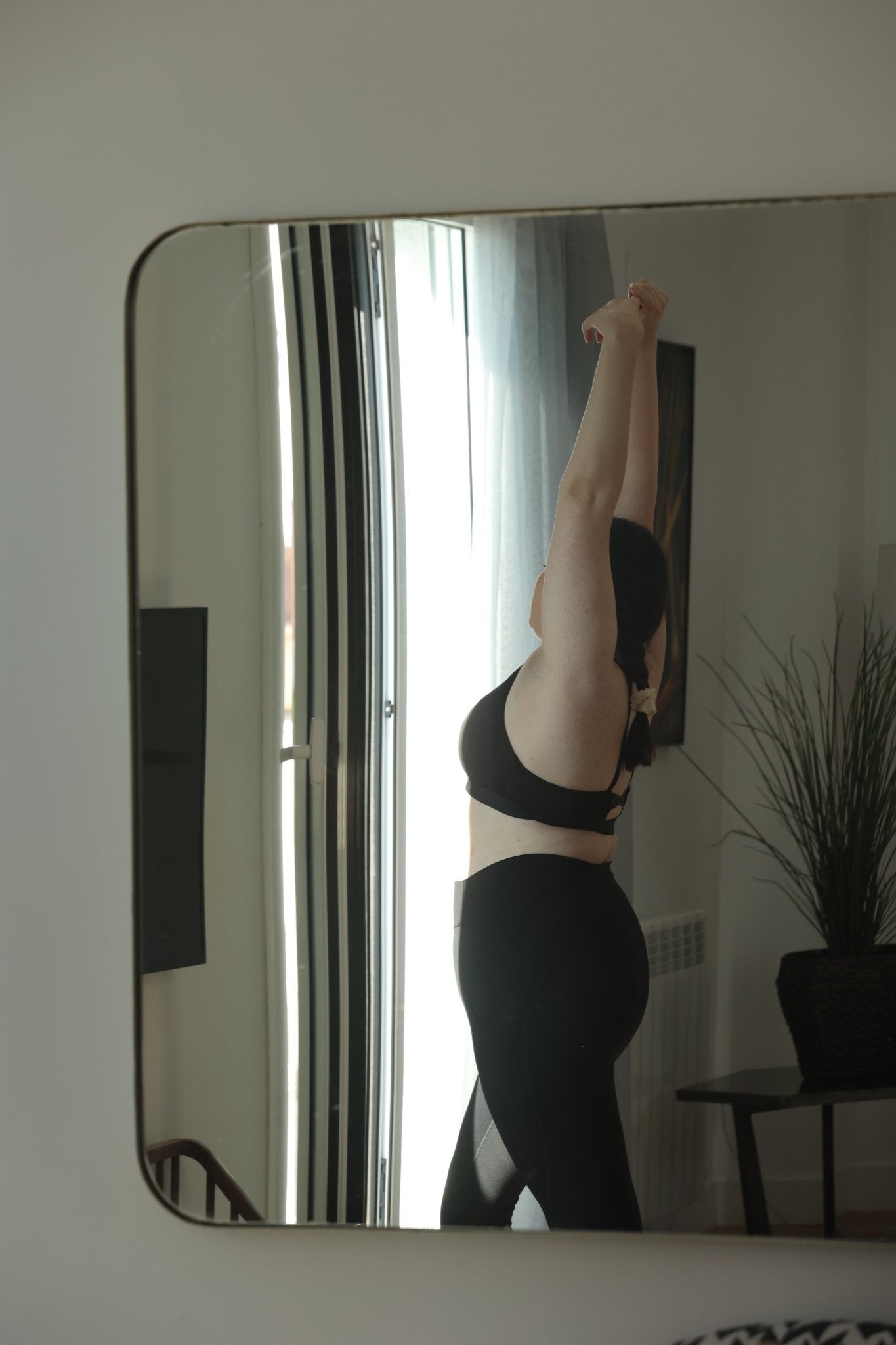 These are the Top 10 amazing tips for the Plus Size Fashion Styling that you have to know! They can help you not only for styling, but also find confidence and yourself.
Read more