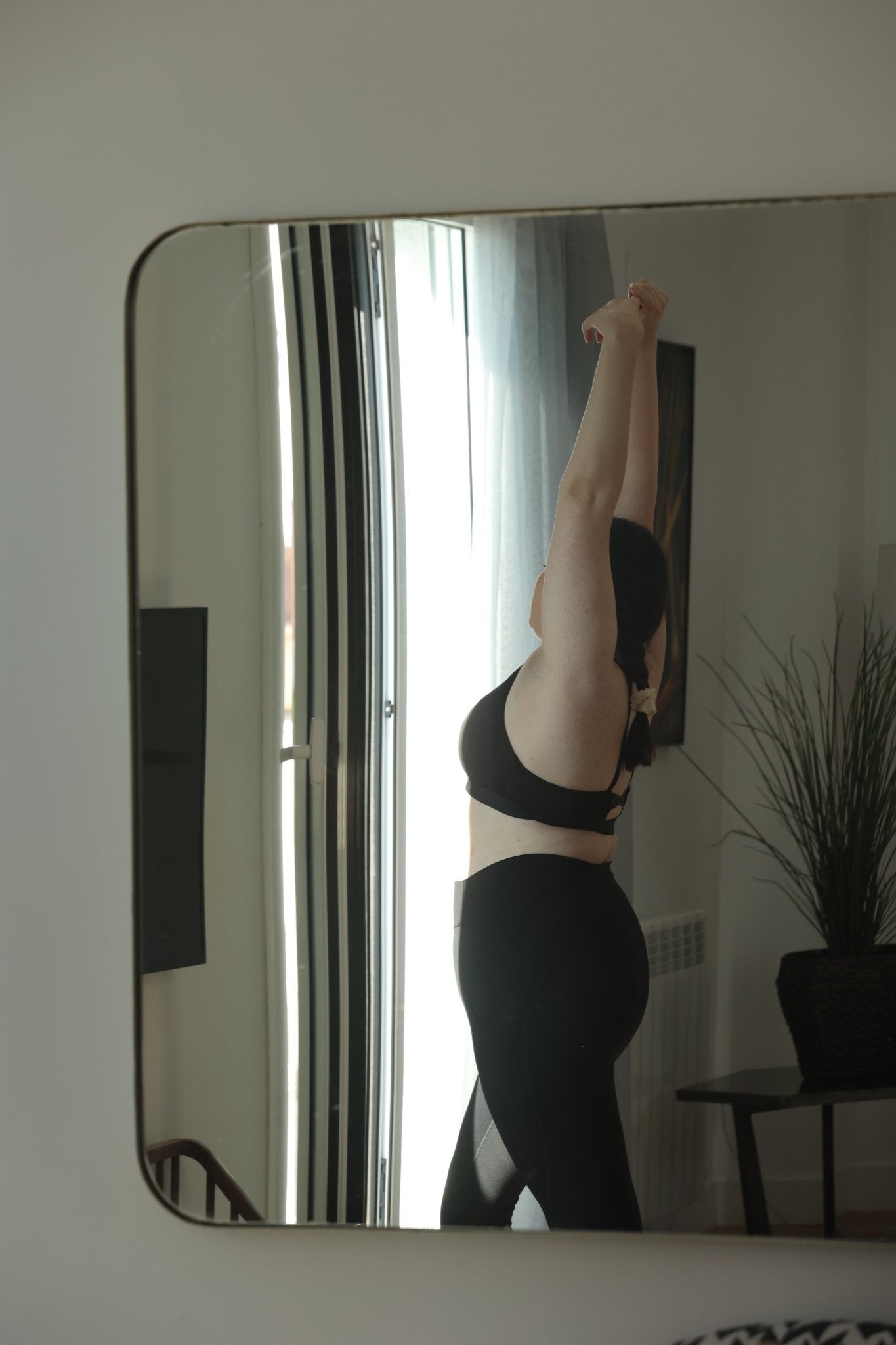 Top 10 Plus Size Fashion Tips
Thankfully! More and more brands are supporting plus size design and fashion! People are embracing and appreciating different body shapes and types. Keep in mind, there is no "PERFECT" body shape while everyone has different assets and concerns. We all have points to care about when styling. Finding the style and looks that work for you is one of the most important things. Here are the 10 tips for plus size styling and daily outfits.
 1. Be confident, accept your body. Don't be afraid or hesitate to show off your curve. Your curves are so gorgeous and beautiful, therefore you don't have to wear tight clothes in order to squeeze your figure, or choose a huge baggy outfit to hide your body. Embrace your unique and beautiful curve and find the style works best for you. If you are not that much into feminine feeling or characteristic, no worry, there will always be solutions and methods. But the most important thing, the first step, is to accept your body. 
There is no PERFECT body shape! Let's cherish our body! 
2. Don't be afraid to try different styles and types. You will never get to know what style works for you if you don't try, and you will never know how beautiful you could be unless you take the first step. Curvy shapes are able to hold many fashion styles. Just try it. Also, it is so convenient to shop online. Lots of stores apply and focus on plus size clothes, therefore you don't have to worry about finding the right place or brand for you. Many brands have comfortable, adorable and affordable stuffs, like Lane Bryant, Torrid, Poseshe, Eloquii. 
Don't be afraid to try different styles!  
 3. There is no one-for-all solution or method in styling outfits. Curves are different, there are various body shapes, like apples, pears. The first thing is to be aware of your body shape, getting to know the assets you want to emphasize and parts you want to cover more. For example, for pear shapes in general, slightly tighter tops to show off more on upper body and relatively loose pants or skirt on bottom help refining and shaping a lot.
Combination of LOOSE and TIGHT is great for refining your curve! 
And for sure in some cases it might doesn't work well for every pear shape. Back to the previous tip, don't be afraid to try a new style. Find the ones that fit you! 
 4. Treat yourself better. When shopping and choosing, getting clothes with good quality is the most essential step. It's for everyone. Wear things which make you feel comfortable and happy. Also, things with better quality can last longer, and are more likely to stay in good condition. Underwear is the best representation for this. For most people, quality and comfy comes first when choosing underwear. Stretchy, supportable, moisture wicking underwear made by Modal fabric is becoming popular and being the first choice for many plus size customers. Such as Modal made boyshorts, which also contain highly stretchy waistbands that are able to hold tummy gently, are accepted by more buyers.
Yoga leggings also require fabrics and materials with better quality, for better supporting in training.
Better quality for Better support. 
Moreover, the basics like T-shirt and bodysuits with better quality and good fabrics should always be considered and kept in closet. They are your best friend in every season and occasion.
Get it. Wear it. Enjoy it.  
5. Accessories are your trusted friend. Different kinds of accessories apply various effects on your outfits. For people who enjoy styling and dressing up, getting accessories and jewelry with good quality is important. It is not only for lasting longer! Accessories with good quality can take your outfit to the next level. If you are not the kind of person that always pays much attention to styling outfit, and enjoy simplified looks more, accessories with good quality are your supporters as well. The combinations of simple outfits like white t-shirt with accessories are also chic, amazing and elegant. Another important thing is that larger and wider accessories, like large circular earrings and wide belts, are very friendly to plus size people. Large jewelries can help distract attention on the body, while wider belts can set up a visually higher waistline and refine the curve.
Larger and wider accessories are your trusted friends. 
6. Be aware of color and pattern choices. Some color might make you look wider if the clothes itself is not in a good cut and fit. But don't be nervous, you can try adding small details like belts and bags to see if it looks better before you take the clothes off. For simplified and chic styles, less color. But you don't have to always stick with black! When you are choosing the pattern, pay attention to the proportion with the size of the body. Relatively smaller patterns and prints might make you look larger. Moreover, the horizontal strips can make you look wider.
 You don't have to always stick with black, even for simple looks!
 7. Fabric choices. Stretchy and supportable fabrics are good friends, while thin fabric is also helpful when styling. Rather than having fabric which creates more volume on your body shape, choosing thin fabrics are able to make you look light. Also, it is easier to build up chic and slim by wearing thin fabrics. Last but not the least, thin fabrics can make you feel much more comfortable and flowy in daily activities.
Thin fabrics are your friends. 
8. Know your measurements. It is one of the best and fastest ways to avoid "bad" and "wrong" choices. Trust me, it would be much easier to shop and choose clothes, not only in stores but also online. Bra, underwear, long dresses, jeans.  By comparing their size information and your measurement, you can quickly make sure it fits or not. If you shop online frequently, you will also notice that it is so convenient to use measurement to compare with others' reviews and feedback, to speculate how the clothes fit you. Measure yourself regularly, keep the information in notes.
Get to know how to measure and keep your measurement! 
9. "The bigger, the better! "No!" Don't stick with the clothes that are large and baggy. Many baggy clothes can make you look even larger. It is great to have slightly tight parts to emphasize assets and curves. For plus size females, emphasizing the upper body especially the chest part is a good way for drawing eyes away from the stomach area. And it doesn't have to be clingy, fit is the best. It is ok to have volume on either top or bottom, but don't let it be all over.
Large and Baggy clothes are not always safe! 
10.  You are not alone! Go and find some platforms, social media accounts and bloggers who are focusing on plus size fashion and style sharing. You will not only get ideas and be inspired, you can also find others who might have similar experiences and feelings with you. Sharing and encouraging each other, sharing is caring. 
Sharing is caring.